American motorcycle company Curtiss Motorcycles is moving quickly from their old-school Confederate Motorcycles past into an electric future with this Zeus prototype.
Last year, Alabama motorcycle company Confederate decided to ditch its now-controversial name after race riots in Charlottesville, Virginia, where one person was killed and 26 injured when a car has slammed into a crowd of people protesting a white nationalist rally.
Confederate Motors president H. Matthew Chambers said the company changed the name to honour Glenn Curtiss who invented the first American V-Twin motorcycle.
Curtiss Aeroplane and Motor Company was formed in 1916 by famous aviator and motorcycle racer Glenn Curtiss. It produced mainly planes until it was taken over in 1929 by Wright Aeronautica.
Shortly after returning the Curtiss name, the company released a new Warhawk model, the last with an internal combustion engine before the company reverts to full electric bike production.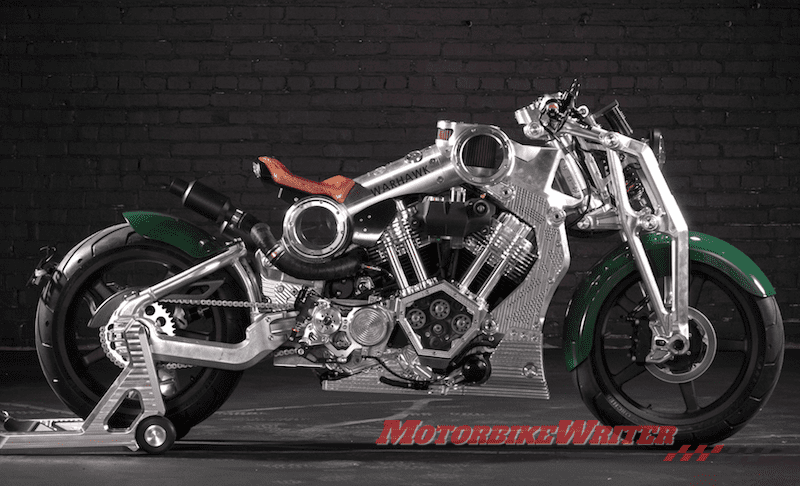 Zeus prototype
Curtiss Design Director Jordan Cornille says the Zeus prototype introduces a "fresh, all-new design DNA that will define every Curtiss motorcycle moving forward".
"This minimalist, pure, organic brand language has been carefully developed over the last several years, and foreshadows an entire family of Curtiss products to come," he says.
The Zeus prototype is powered by a 14.4kWh lithium-ion battery pack and drives the rear wheel via an E-Twin power unit which is a set of two high-output electric motors driving a common output shaft.
They claim that makes it the "world's first e-twin motorcycle"!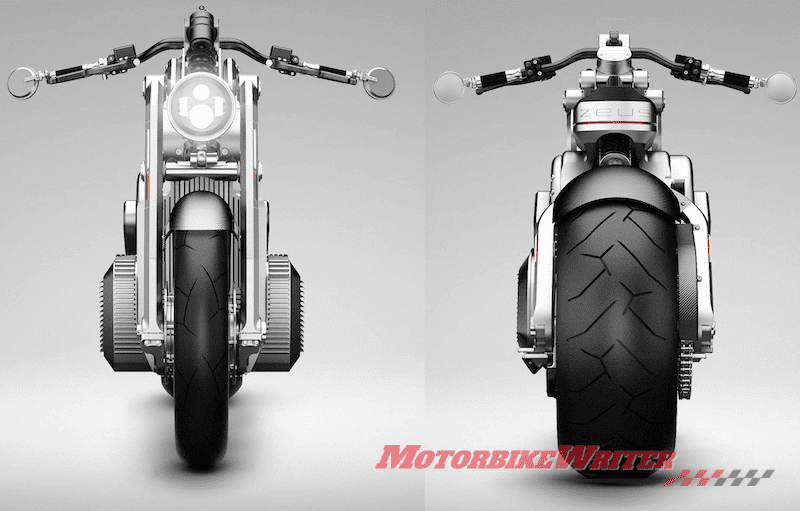 The prototype is still being developed so obviously technical specifications and price are not yet available.
However, it would not be cheap, judging by the prices of their previous models. For example, the Warhawk cost $US105,000 (about $A140,000).
Given the quick change from Confederate to Curtiss, we expect it won't take long before it is production ready.
We suspect they may want to beat their compatriots Harley-Davidson to the punch with its first electric motorcycle due to be released in 2019.