Riders now have a helpful online tour guide resource for the motorcycle friendly Crows Nest region north of Toowoomba.
Crows Nest became a motorcycle friendly town a year ago and has since developed a good social media presence, added several motorcycle parking spots in the centre of town and produced brochures, videos and online resources to encourage more riders to the area.
Motorcycle tour guide
The Discover Crows Nest website now includes a motorcycle tours section that features seven interesting loops around the region which sits on the edge of the Great Dividing Range west about 150km west of Brisbane.
It features some majestic rides up the range and out across the rolling hills of the Darling Downs, down to the Garden City of Toowoomba and out to the spectacular Bunya Mountains.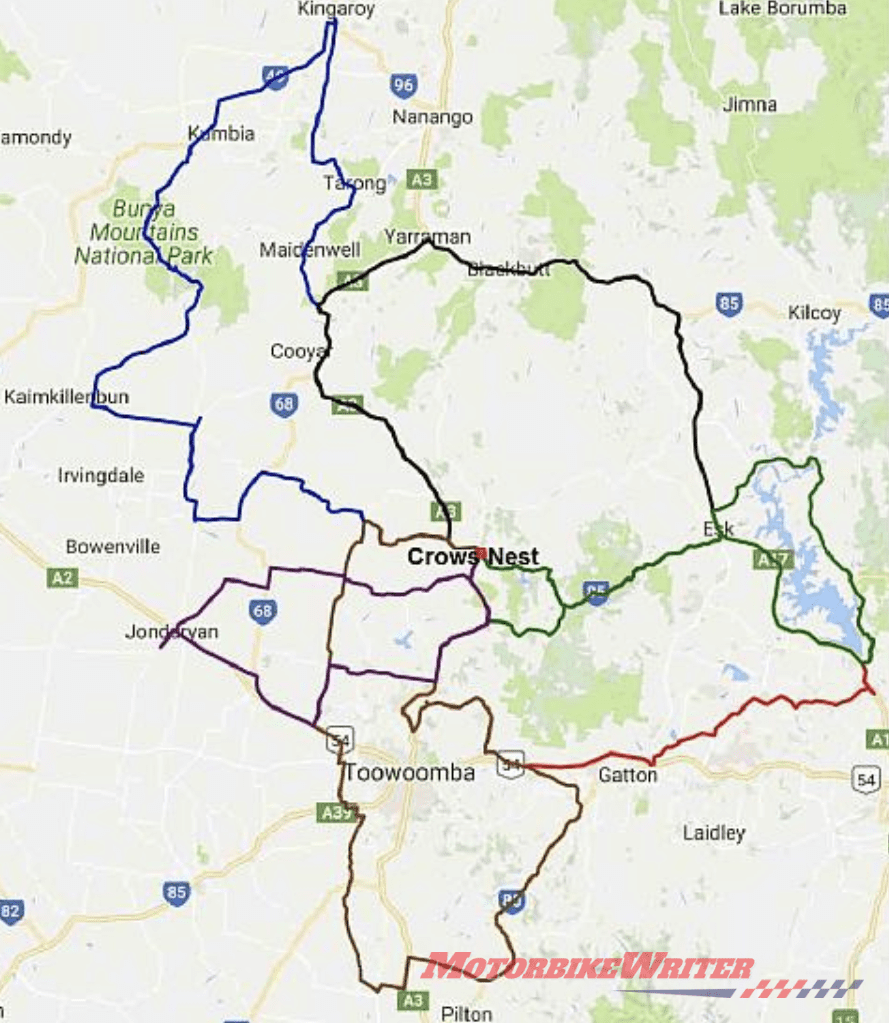 You can get comprehensive directions, tips on what to see, where to eat and drink, fuel stops, distances and more by clicking on the following links:
More tours will be added as they are developed.
Many of the cafes, hotels, restaurants and service stations in the area have now designated themselves motorcycle friendly.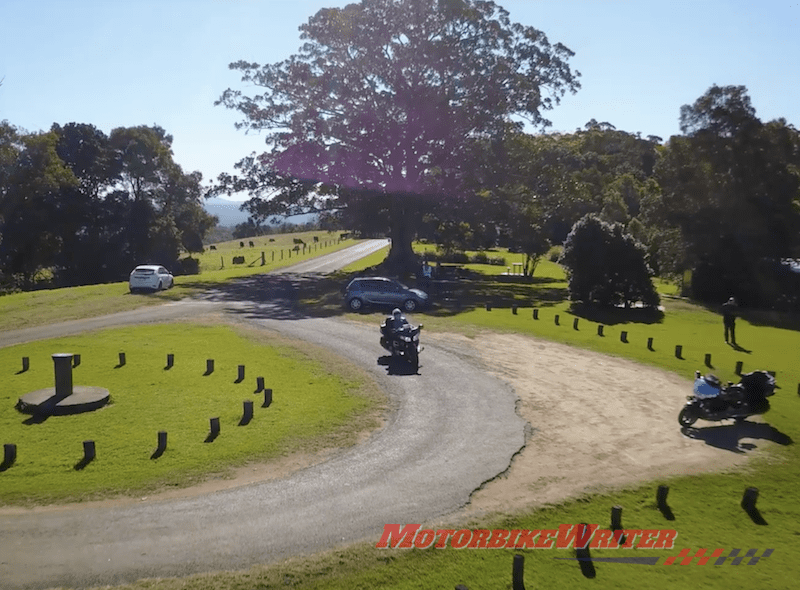 Motorcycle Friendly Committee member Ron Anderson says they developed the motorcycle tours page, thanks webmaster Grahame Rogers.
"Costs were minimal and as we are a sub-committee of the Crows Nest Tourist & Progress Association, they cover any expenses," he says.
Motorcycle Friendly Towns
There currently is no official process to declare a town motorcycle friendly as there is with becoming RV Friendly.
However, the Crows Nest motorcycle Friendly Town has produced this list of suggestions:
Signs, stickers, banners indicating that motorcyclists are welcome.

Designated parking within view of the venue. Parking on flat, level surface.

A welcoming greeting and casual atmosphere.

Motorcycle-related decor (vintage motorcycle on display, old helmets, fuel signs).

Spaces, shelves, coat hooks to place helmets, gloves, jackets and other rider apparel.

Brochures about riding routes.

Motorcycle magazines.

Information about local motorcycle routes, fuel supplies, accommodation, visitor information centres and other motorcycle related tourist information.

Engaging conversation and banter.

Rider discounts or special deals/offers.

Accommodation venues and petrol sellers who offer a cleaning kit – suggested contents: chamois, Mr Sheen, chain lube, spray bottle with water.

A friendly farewell.
Other Motorcycle Friendly towns and shires: Glamorgan Spring Bay, Tasmania (July 2007); Texas, Queensland (July 2013); Wauchope, New South Wales (November 2016); and the Avon Valley, Western Australia (April 2017).