A rider who was rear-ended believes he would have been able to avoid it if he had been taught to lane filter and has called for the skill to be included in learner and advanced rider-training courses.
Shannon, 37, of Caboolture, Queensland, says he was rear-ended because he lacked the training and therefore confidence to lane filter.
See his video below which shows front and back perspectives. (Fast forward to 4:30 minutes for the crash.)
"If I had been confident at lane filtering, I would have zipped out of the lane as soon as the traffic slowed down and the woman that ploughed into me would have hit another car instead," he says.
"I had no idea what was coming from behind, but if I was regularly lane filtering and had that confidence to just switch out before the traffic stopped completely in front of me, it would have been much better for all involved.
"Lane filtering should be a taught and confidence built during the L period."
Learner and provisional riders are not allowed to lane filter.
They are left to their own devices to somehow develop the skill during their provisional period without being allowed to filter or access specific training.
"Perhaps something else that can be taught, is if you're on a highway and it's coming to a stop, don't just get to the side of the lane, straddle the line; even if you don't intend to filter as it takes you out of the line of fire," Shannon says.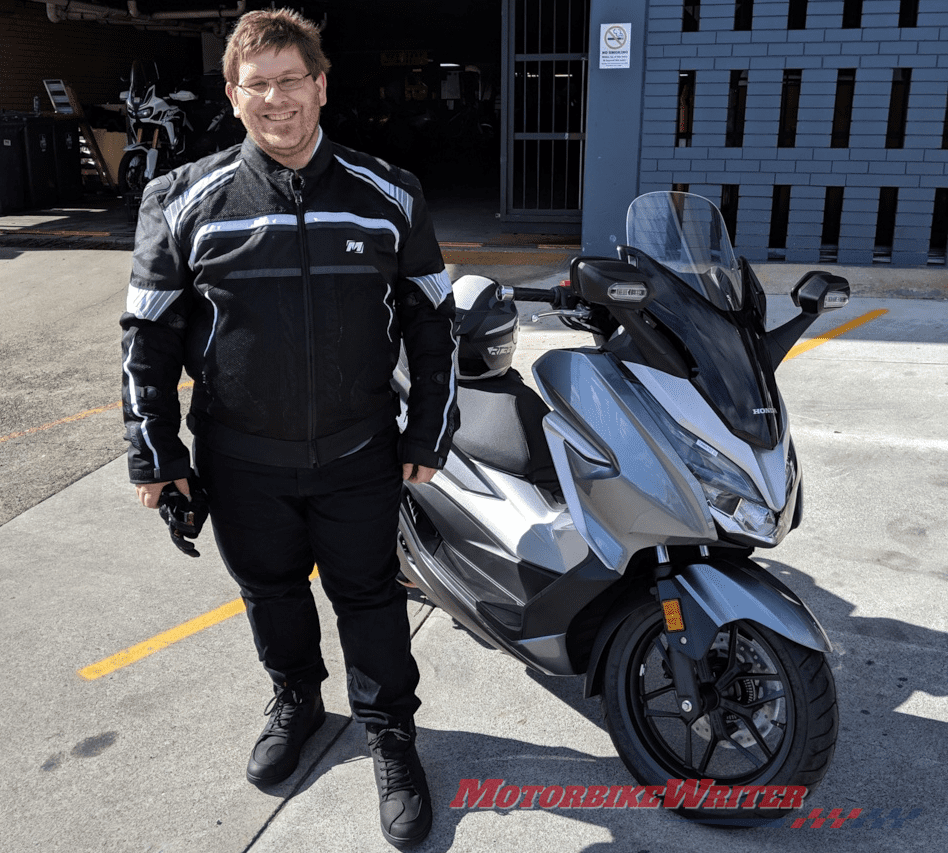 Shannon says he was wearing all the gear in thew above photo at the time of the accident.
"I was extremely lucky and came off with only bruises, a small fracture in my ankle and some over-extended back and neck muscles.," he says.
Shannon says a truckie and two motorcyclists helped him off the road after the crash.
Lane filter training
"Lane filtering should be a required part of the learn training instead of the message that after three months of riding with a supervisor, and you're off your Ls/Ps, you get to lane filter."
Shannon also says motorcycle rider training schools should offer lane filtering as a course.
We  could not find any schools that offer such a course, but we have heard of at least one that had offered it, but could not get any takers.
"Sadly, I don't think anyone would show much interest (in a lane-filtering course)," Shannon says.
"Many people are way too cocky or money shy. It's something that would probably have to be mandatory."
New rider
Shannon says he has only got his full licence a few months ago to ride with his fiance while on holiday in Taiwan.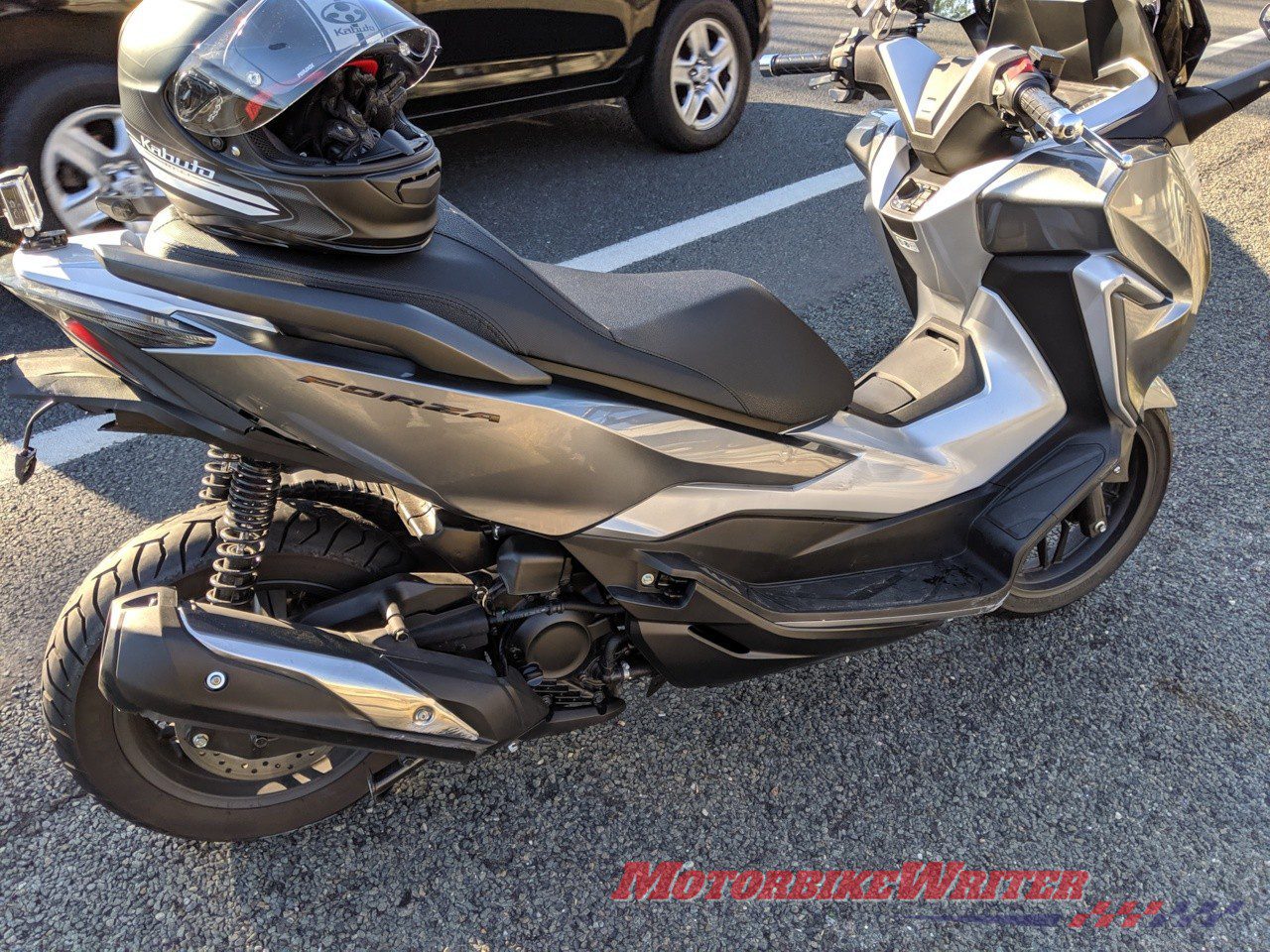 "Everyone there rides or has ridden," he says.
"As chaotic as it is, it's pretty safe because almost everyone who's got a car started on a bike.
"You see car drivers over there actively looking out for riders."