Motorcycle companies don't care how much it costs for repairs to a simple scratch or minor dent in a fender or fairing, or a broken lever – that's one way to increase profits.
But there is no need for some vulnerable motorcycle parts to be so brittle and easily scratched, dented or damaged.
Even if you just drop your bike on the garage floor, the repairs on some bikes can sometimes cost thousands.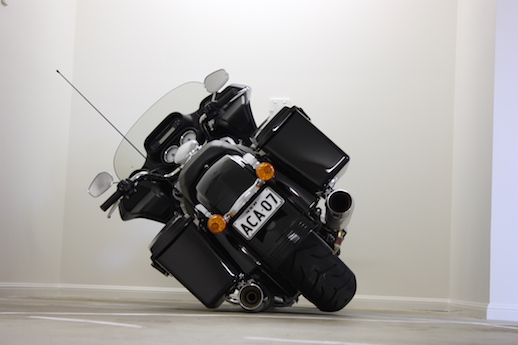 There have even been stories of people who have dropped expensive limited-edition bikes off the side stand and had the bike written off by the insurance company because replacement parts made it too expensive to fix.
It's about time motorcycle companies investigated different materials and designs to ensure that a small incident doesn't end up costing hundreds or thousands of dollars in repairs.
They could use softer, more malleable, scratch-resistant plastics for fairings and indicators, add crash bars or "bump pads" (like on the ST1300), and they could make levers out of metals that are able to be bent back into shape without weakening their structure.
These changes may make motorcycles more expensive to build and buy until development costs are defrayed, but even if you never drop your bike, scratch it or crash it, the high cost of replacement parts is still having an effect on your insurance premium.
Not only are most bikes brittle and easily damaged, but motorcycle companies inflate the costs of parts because you are a captive customer.
You simply must have that part to fix your bike, so they make them super-expensive.
To be fair, that's not just about price-gouging; it's also a matter of economies of scale. Motorcycle parts are never going to be as cheap as car parts simply because there are fewer of them.
It's similar to tyre costs. Even though motorcycle tyres use less rubber, they are often more expensive simply because there are not as many produced.