The coronavirus scare has forced Honda and CFMoto Chinese factories to extend their lunar new year production closures by about a week.
Honda's factory mainly produces models for the domestic market while the CFMoto factory in Hangzhou makes their bikes for the world market and KTMs for China.
Australian CFMoto importer Mojo Motorcycles says the CFMoto factory is scheduled to return to work on Monday (10 February 2020), just one week later than scheduled.
"I believe many companies in China have taken a similar approach extending their Lunar Year celebrations," he says.
"We have heard nothing else from them about production delays and expect to get a clearer picture next week when they return to the office."
His planned trip to China early this year has been postponed due to the coronavirus situation.
The CFMoto factory is just outside Shanghai and about 750km from Wuhan, the epicentre of the coronavirus outbreak.
CFMoto and KTM are also building a joint factory in China with an estimated output of more than half a million bikes a year for the world market.
Michael says the joint factory was progressing well with production planned for the third quarter of this year.
"I believe the first models to be manufactured there will be the new CFMoto 700s (released in Milan) followed by KTM 790s."
CFMoto future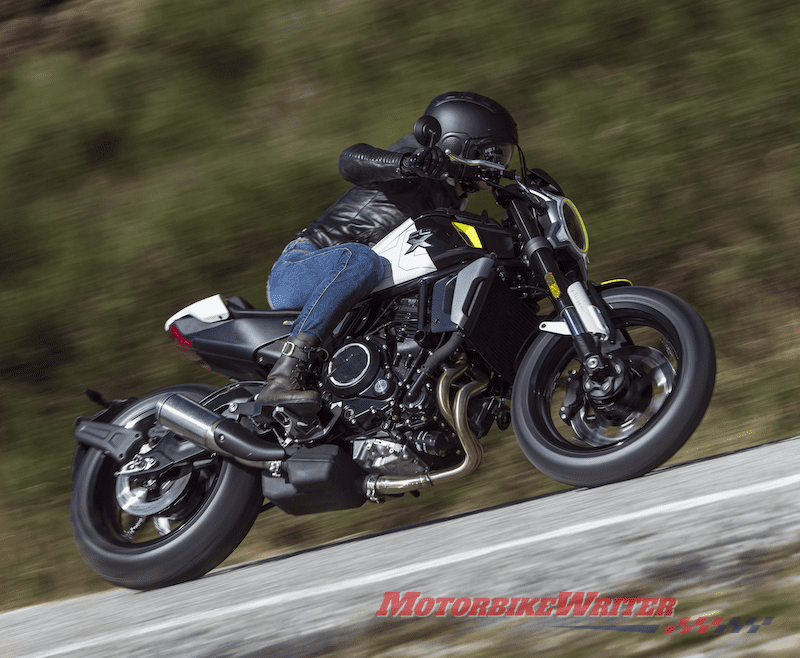 Coronavirus aside, CFMoto has not curtailed its future product development.
We will still be getting the sexy new 700CL-X at the end of this year and it looks like there will be a 250cc race replica as well.
The 700CL-X was unveiled at the EICMA motorcycle show in Milan last November, while the 250SR prototype rolled out last year looks more likely to hit production.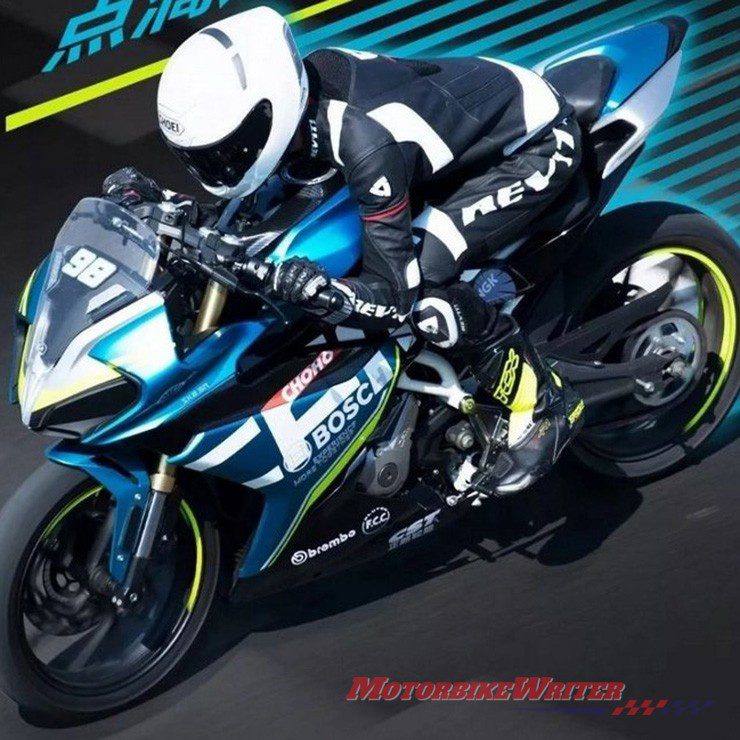 Several spy shots of production have been revealed in the past few months.
And now patent drawings and a few specifications have been revealed that show there will be both 27.5hp 250SR and 29hp 300SR versions.
The 700CL-X, 250SR and 300SR bikes would join their current Aussie line-up of 150NK ($3490 ride away), 250NK ($4290), 300NK ($4990) and 650NK naked bikes, plus 650MT sports/adventure ($7490) and 650GT tourer ($8490).
For 2020, there are new colour schemes for the 150NK, 300NK ABS and 650NK ABS: