You can avoid failing your motorcycle roadworthy if you pay attention to some of the most common failures.
Riders in Australia have varied conditions for roadworthies.
In Queensland, you only need one when you sell your vehicle. In some other states you need regular roadworthy certificates that depend on the age of your bike.
The three most common reasons for breakdowns in Australia are flat tyres and batteries and simply running out of fuel, according to roadside assistance services.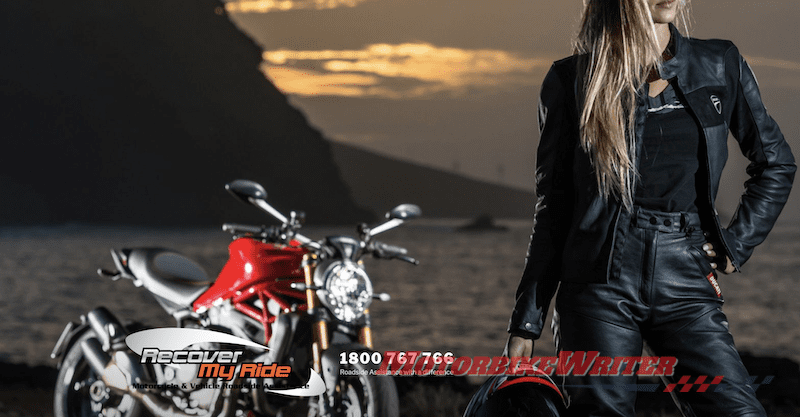 Get a 15% discount on your roadside assist
So it is also important to check your tyres and battery when getting your regular or once-off roadworthy check.
Having an empty tank won't fail you on your roadworthy!
Roadworthy stats
UK second-hand bike sales website WeWantYourMotorbike delved into the statistics on why motorcycles fail their annual test of vehicle safety, roadworthiness and exhaust emissions required for most vehicles over three years old.
They found some interesting statistics, but the one that caught our eye shows how motorcyclists look after their bikes more than drivers look after their cars.
Only 16.9% of motorbikes fail their initial MOT tests compared with 33.6% of cars and 42.2% for goods vehicles.
We are certain the same would apply around the world. Riders tend to look after their bikes.
However, when they do fail, the stats show it could easily have been fixed beforehand.
The failure could also have dire safety consequences for the rider.
The Most Common Reasons For UK MOT Failure (% of failures)
| | |
| --- | --- |
| Light & reflectors | 40.21% |
| Brakes | 16.83% |
| Structure & attachments | 10.77% |
| Tyres | 9.95% |
| Suspension | 8.85% |
| Steering | 5.5% |
| Vehicle ID  | 4.09% |
| Horn | 2.86% |
| Wheels | 0.93% |
The Most Common Dangerous Defects (% of failures deemed dangerous)
| | |
| --- | --- |
| Tyres | 43.18% |
| Brakes | 26.88% |
| Structure & attachments | 12.02% |
| Lights & reflectors | 6.02% |
| Steering | 5.96% |
| Suspension | 3.89% |
| Wheels | 2.05% |
| Vehicle ID | 0% |
| Horn | 0% |