You can cheer on Australia's first Dakar Rally winner, Toby Price, as he defends his title from Monday, January 2, 2017, in the world's most gruelling race.
Cheer on the 30-year-old Hunter Valley rider by leaving a comment at the end of this story or clicking on his Facebook page and leaving a message.
Toby was a convincing winner earlier this year finishing the event 39:41 minutes in front of fellow KTM rider Stefan Svitko of Portugal.
"It was pretty amazing to win the Dakar on my second attempt and take the trophy back to Australia for the first time in the history of the race," he says.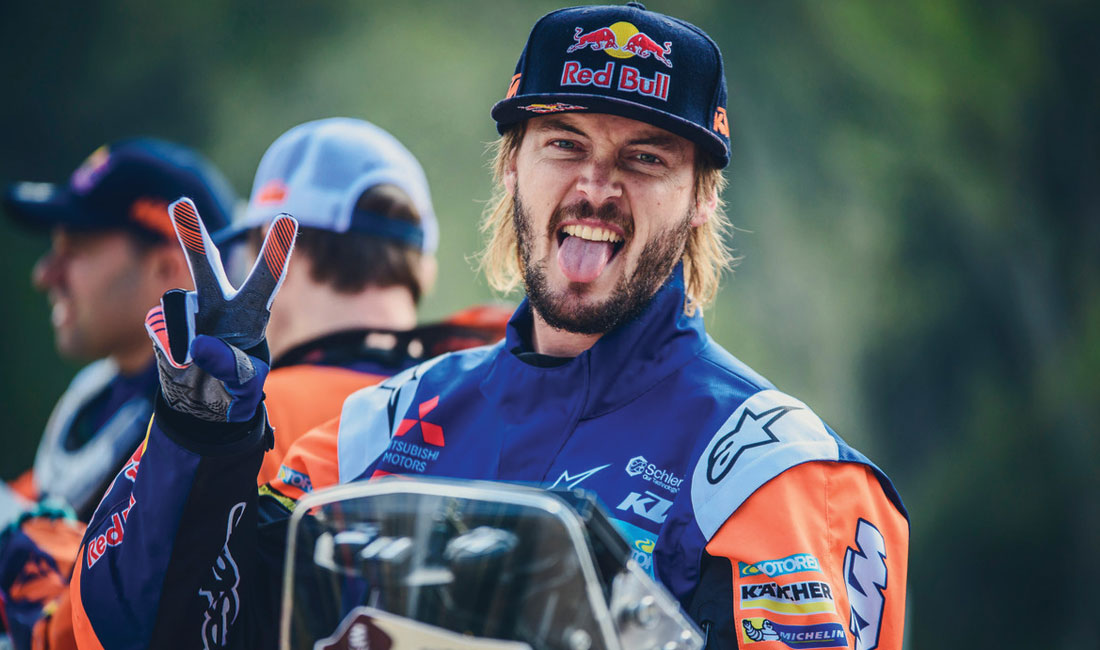 His win followed a stunning and significant third place on debut in 2015. He was not only the top-placed rookie but also the equal highest-placed Aussie finisher in the event's history after fellow rookie and privateer Andy Haydon placed third in 1998.
Australia has a long history of Dakar entries, most notably rookie and privateer Andy Haydon who placed third in 1998, Simon Pavey who has competed 10 times and the late Andy Caldecott who competed from 2004 to 2006 when he tragically died during the race.
Toby will be one of four KTM factory riders attempting to win the Austrian factory's 16th consecutive Dakar title in 2017.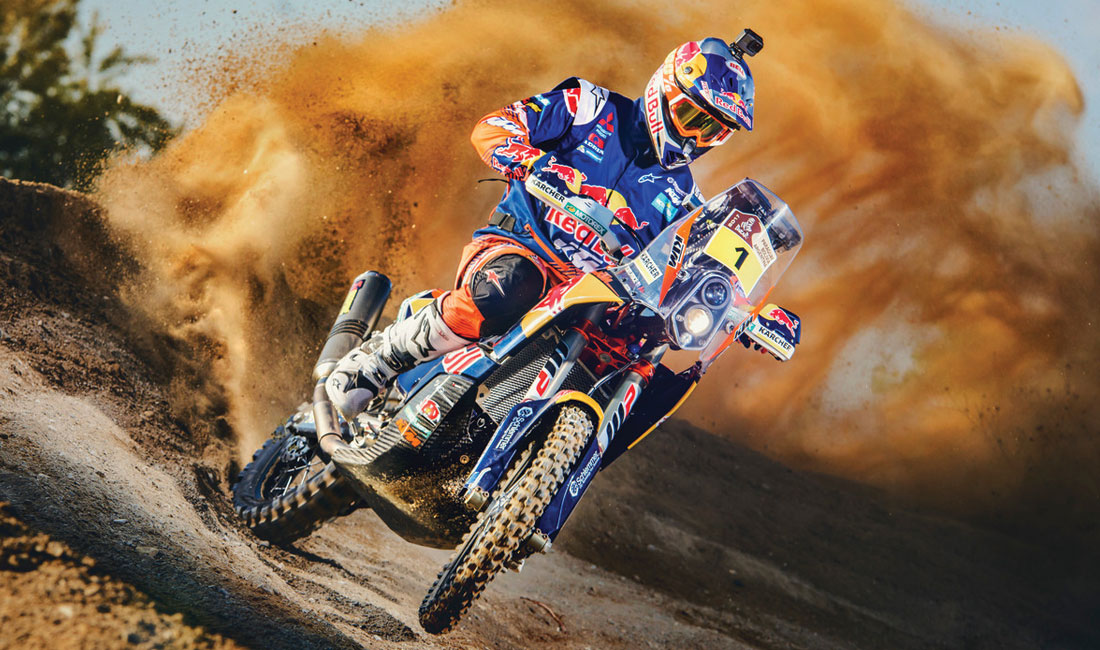 He started riding at the age of 2-and-a-half years on his parents' property and faced a titanic struggle to come back from a severe spinal injury after a crash.
Toby will also face a massive task to score back-to-back wins.
"Winning in 2016 means the target is very definitely on my back," he says.
"In motorsport in general and on the Dakar in particular lots of unexpected things can happen and everybody is going to be gunning for me. On the other hand once you have won it once, you know it is possible."
Cheer on the Aussies
Other Aussies racing in the 2017 Dakar Rally motorcycle category with 145 competitors that you can cheer for are:
Longreach mechanic Rod Faggotter (number 43) who finished 14th in 2013 and didn't finish in 2012. This year he's on a factory built Yamaha which he tested in race conditions in Morocco. "It is the opportunity of a lifetime and I fully intend to enjoy every minute of it," he says.

Todd Smith, 31, of Condobolin, NSW, who has competed before on a Honda is this year on a KTM numbered 79.

Dakar debutante Matthew Hart, 34, of Blacktown on a Husqvarna number 149 riding for Australian charity, Soldier On. "Like everyone else, my first goal is to finish, but I'd like to think I will be able to run with the better privateer riders," he says.

Matt chases a rider in the 2015 Abu Dhabi Desert Challenge
The race organisers say the 9000km rally across Paraguay, Bolivia and Argentina over 12 stages will be the toughest yet with searing temperatures, high altitudes and harsh terrain.
Daily half-hour reports on the 2017 Dakar Rally will be screened on SBS from January 3 at 5.30pm. (Check local times.)