Charley Boorman is returning to Australia and Africa in 2016 riding a Triumph Explorer.
Charley is better known for his round-the-globe rides on big BMWs and for his tantrum when KTM failed to support them.
The renowned adventure motorcyclist, TV presenter and documentary maker has joined Triumph Motorcycles as one of their global ambassadors.
Charley loves all sorts of bikes. I've visited his London garage that he shares with actor and friend Ewan McGregor and it is chock full of bikes of all brands.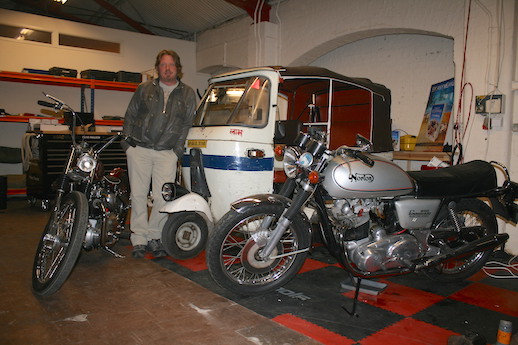 In The Long Way Down he and Ewan were salivating when they toured the Moto Guzzi factory in Mandello del Lario on the shore of Lake Como.
In fact, Ewan is a particular Guzzi fan and is now their brand ambassador.
"I've always seen change as a good thing," says Charley.
"Sometimes it's not easy to change, but afterwards you see the benefits. I've had a great time working with BMW over the years and the Long Way documentaries have been a massively positive part of my life.
"Change is good, it's refreshing and we all need to do it as we open our minds up to new ideas and new horizons."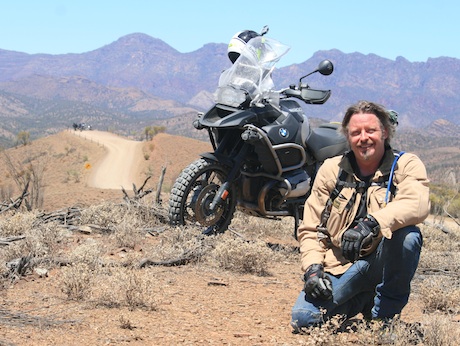 Charley's involvement with the UK 'retro' motorcycle genre, his enthusiasm for the Distinguished Gentleman's Motorcycle Ride and his association with the new hipster motorcycle emporium based in London – The Bike Shed, has shown that Boorman is not a one brand player, but open to all things bike, from adventure touring to cruisers and sports to modern classics.
Charley Boorman Triumphs
"I'm so excited with the Triumph range of bikes. I love the retro look of their modern classics, especially the Thruxton with it's café racer history. I've always said you should have a bike for each mood – I think Triumph have it covered!
"Oh, and hey, the whole 'it's British' thing is pretty cool as we see historic British bike brands in the ascendance.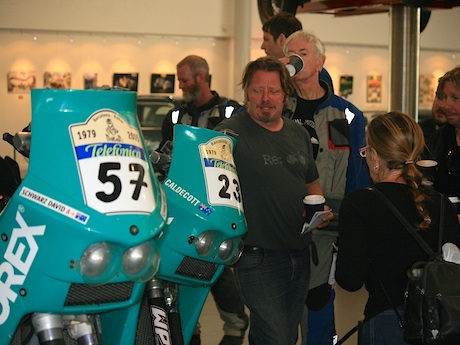 "I haven't forgotten my adventure roots and so I'm desperate to try out the new Triumph Explorer on my 2016 adventure rides in Australia and South America."
A Triumph release describes Charley as a "passionate, enthusiastic and experienced biker".
"We look forward to many exciting adventures together."