CFMoto is about to launch into the burgeoning adventure touring market with their 650MT to join the 650NK and 650TK.
The 650MT was released recently at the Chinese Motorcycle Exhibition and will be showcased at EICMA in Milan next week.
The handsome adventurer is basically a TK with a steeper Dakar-style windscreen, longer-travel suspension for 170mm clearance and more scratch-resistant luggage and bodywork.
In the photos, the 650MT is shod with road rubber, so it is possibly more of an all-road tourer like the original Ducati Multistrada, rather than a heavy-duty bush basher like the coming Royal Enfield 400cc Himayalan.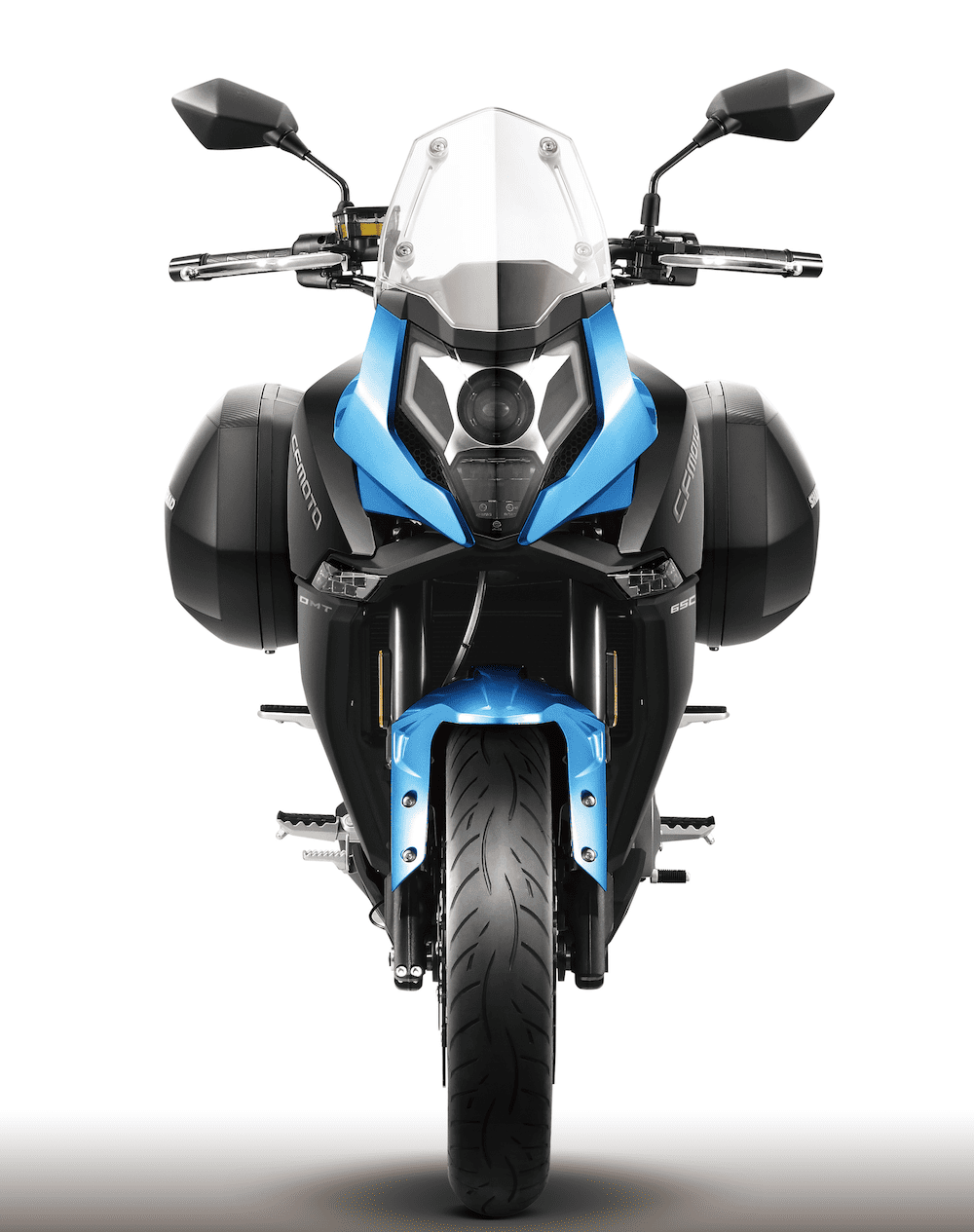 The 650MT is designed by Kiska, the company which designs most of the KTM range. It is part of a new arrangement with the Austrian company which is making motorcycles for the Chinese market at the CFMoto plant.
It's been a long time coming. We first reported in 2013 that it would be likely to be unveiled at the 2014 Milan show.
The CFMoto 650 range are all powered by a 650cc twin cylinder managed by Bosch EFI system.
Mojo Motorcycles director Michael Poynton says they will import it in the restricted 41.5kW format to suit Australia's LAMS laws, rather than the unrestricted 52kW version, "at this point in time".
"We will have a press release with full details on this model issued in a couple of weeks," he says.
"We will also be confirming shortly if the bags are to be included as standard spec or if they will be an aftermarket accessory.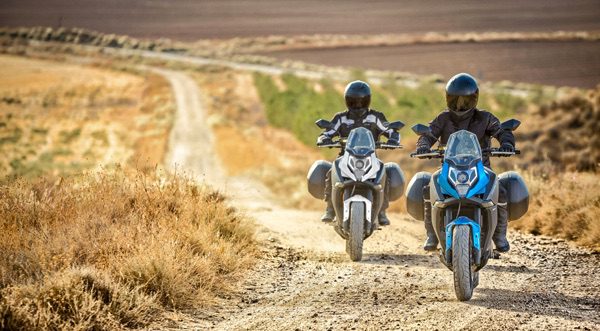 "We are currently working on ADR approval for this model with stock expected to be available early 2017."
The bike will weigh 213kg with an 18-litre tank and 840mm seat, running on 17-inch wheels. It comes in blue or white.
Discount on 650NK
The news comes as CFMoto Australia is giving their learner-approved 650NK with ABS another kickstart with a $500 discount to just $6490 ride away until the end of the year.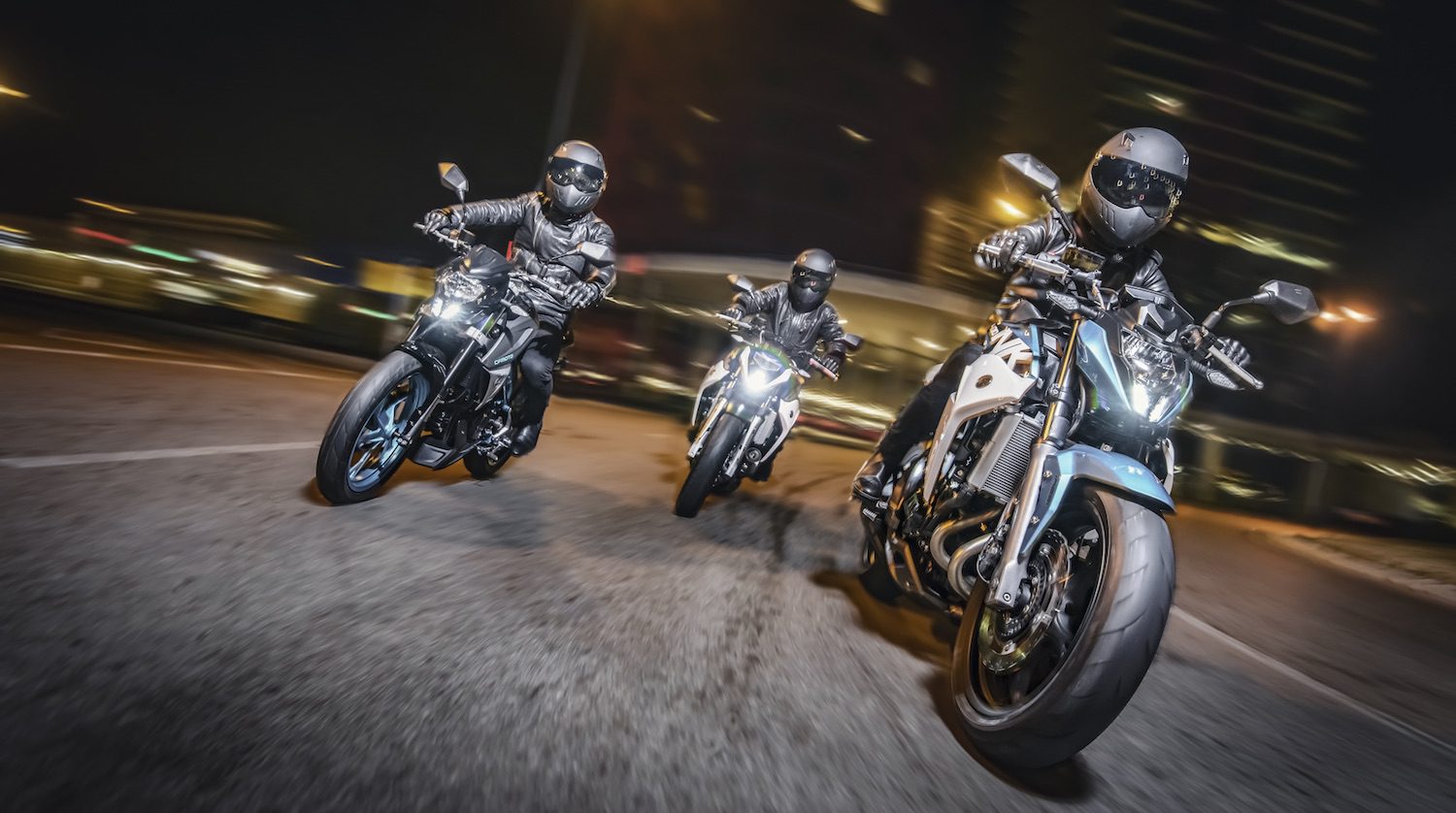 "The $500 price reduction no doubt will help further kick start things with the 650NK," he says.
It comes with new aggressive styling, six-speed transmission, a new LCD backlit display, and KYB suspension front and rear.
The brakes are twin 300mm front discs and 240mm rear disc with Continental ABS and braided steel lines for extra feel.
In conjunction with the 650NK offer, CFMoto is also extending their offer of their $249 rider jacket for free until December 31 2016 with each new 650NK sold.
It comes with a two-year factory warranty.