I'm trying very hard to find problems with the Chinese-made CFMoto 650NK, but I'm failing miserably.
READ MY OTHER REPORTS HERE, HERE AND HERE
The bike has been supplied to me by Australian importers Mojo Motorcycles on a long-term loan to prove that the bikes are reliable and customers shouldn't be concerned about the country of origin. It's starting to make a lot of sense to me.
The CFMoto 650NK  has just been in for its first service and now has 2159km on the odo after a long ride at the weekend over some very bumpy roads. Not a singe problem has so far surfaced.
I've said before that the mirrors aren't the greatest for smoothing out the vibe, the seat is a bit hard and the indicator switch is difficult to turn off. But that's about the only concerns.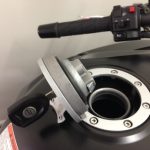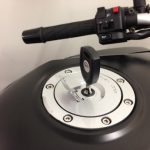 Instead of finding faults, I keep finding reasons to praise the bike. Take for example the petrol cap. It's locked and hinged, which is more than can be said for some bikes costing many thousands of dollars more. Inside, the fuel filler is well-finished, not just ending in sharp or raggedy pressed metal with no paint.
This is typical of the build quality of this bike. the panels fit, the wires aren't messy, everything is neat and tidy.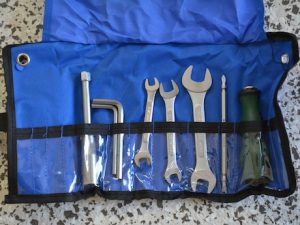 Usually when you look under the seat of a bargain-priced bike, it's a bit messy and unfinished. Not only is it tidy and well-finished, but there is also a comprehensive tool kit, something you won't find in many expensive bikes.
Now critics may say it needs the toolkit for running repairs, but so far we have ridden a couple of thousand kilometres with no problems.
A new rider and I took the bike over the Lions Rd and Kyogle-Murwillumbah Rds at the weekend, both of which are great biker roads, if a little notorious for their bumps. The CFMoto isn't the greatest handler in the world and the forks aren't adjustable, yet the bike ploughed on through without any bump-steer. Eminently suitable for any new rider or old hack!
This old hack is looking forward to putting many more kilometres on the bike up to its next service at 6000km.