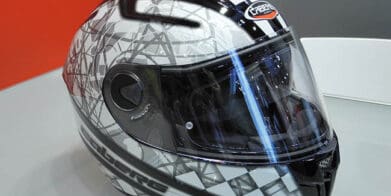 2011 Caberg DOT Helmets Caberg Helmets and the U.S. Market There were probably more helmet manufacturers on display at the...
Arai Race Helmets The Arai Helmet Archive I was cruising by the official Arai booth at the Dealer Expo and found this display of Arai helmets worn by famous motorcycle (and car) racers. It looked pretty cool so I did a quick video walk-around. With apolgies for my tired and...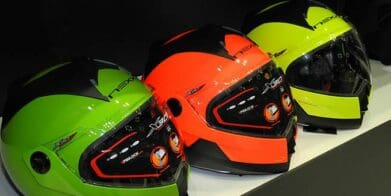 2011 Nexx Helmets wBW 2011 Dealer Expo Reports 2011 Nexx Helmets 2011 AFX Helmets Caberg Helmets U.S. Update Motorcycle Photo...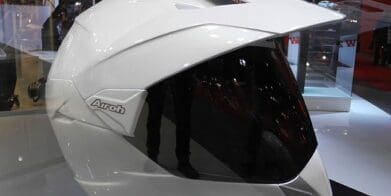 2011 Airoh Helmets November 20, 2010 – Just a few more postings to follow up on my EICMA 2010 coverage....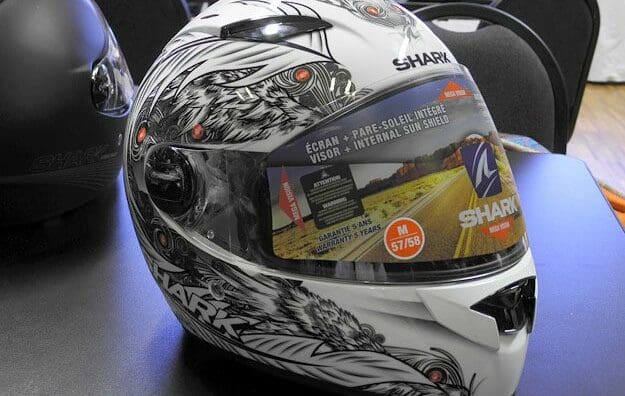 2011 Shark Helmets Shark Helmets for 2011 November 9, 2010 – Shark had quite a few new announcements at the EICMA 2010 show and I have lots of photos and a video so let's get started. Shark Vision-R Helmet The big news involves two completely new helmets, named the Vision-R...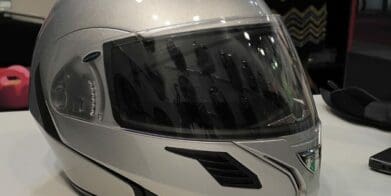 2011 Vemar Helmets 2011 Vemar Chimaera (Vemar Jiano EVO TC in the U.S.A.) November 6, 2010 – I stopped by...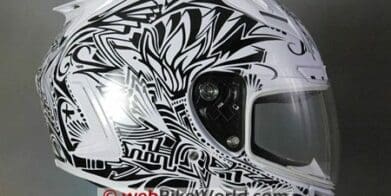 Study Claims Highly Satisfied Motorcycle Helmet Owners Are Notably More Likely to Repurchase the Same Helmet Brand May 30, 2010...
Snell M2010 Motorcycle Helmet Standard Editor's Note:  The final version and information about the Snell 2010 standard was released at a meeting in Newport Beach, California on July 15, 2009. This is a compilation of the information provided during that event. The Snell M2010 Standard – Background Beginning October 1,...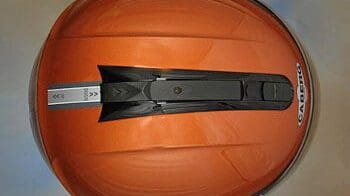 New SHARP Five Star Motorcycle Helmet Safety Standard Rating System SHARP Releases 27 More Helmet Scores May 28, 2009 –...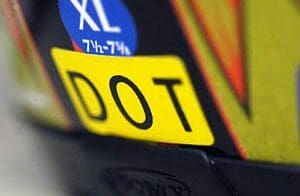 U.S. DOT Proposes Changes to Motorcycle Helmet Labeling Requirements October 2008 – The U.S. National Highway Traffic Safety Administration (NHTSA)...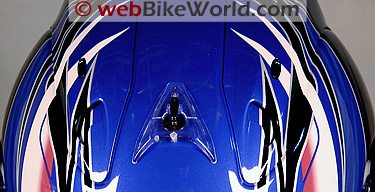 Fatalities Increase With Repeal of Helmet Laws March 31, 2008 – Since 1975, more than 100,000 motorcycle riders in America have died in crashes. The majority of states required motorcycle helmets in 1975, but today only 20 states have universal helmet laws that require all riders to wear helmets. 26...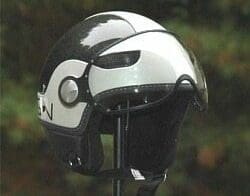 MOMO "Komposit" Carbon Fiber Motorcycle Helmet There was a time not too long ago when the terms "industrial design" and "consumer...

The ECE 22.05 Helmet Safety Standard Is there really such a thing as the "ECE 22.05" motorcycle helmet safety standard?...