2011 Airoh Helmets
November 20, 2010 – Just a few more postings to follow up on my EICMA 2010 coverage.
The reason these updates are so spread out is the huge backlog caused by traveling back and forth to Italy for the show, which took 10 days of my time.
Not to mention the 4 days or so it took to get back into the Eastern time zone routine!
The clocks were set back an hour the day I arrived in Italy, then by coincidence, the clocks moved back an hour when I got home. So by 17:30 it was dark and my body was telling me it was 23:30, past time for bed!
Anyway, looking through my photos, I had these set aside from the first day of the show, hoping to catch up with the Airoh representatives to learn more.
Unfortunately, I never did find anyone at the relatively sparse Airoh display who could answer my questions, but the helmets look so cool I just had to show you the photos.
Airoh helmets are not easy to source and ship to the U.S. and the company seems to be one of the most secretive helmet manufacturers around. That hasn't stopped us from reviewing helmets like the Airoh TR-1 and the Airoh S4.
But it's been a while since we've seen any Airoh helmets, so I'll have to make it a point to scrounge one of these beauties up in 2011.
Because I couldn't find anyone to talk to in the Airoh booth, I don't even know the names of most of these helmets. What you see here is what I know, so other than the nameplates with recognizable names, don't ask, because I don't know!
If anyone does have any more information on these, please contact me; I'll add a comments form to the bottom of this page. One of the new helmets is called the Cezannee XR, and it looks great.
All of these helmets were behind "Don't Touch" glass cases, and I won't get into the logic of a) Not allowing the press or potential customers to handle the helmets and b) Not having anyone at the display who could talk about the helmets.
Airoh, if you're listening, drop me a line! I'm sure our readers would like to see a few webBikeWorld reviews of these great-looking helmets!
2011 Airoh Helmets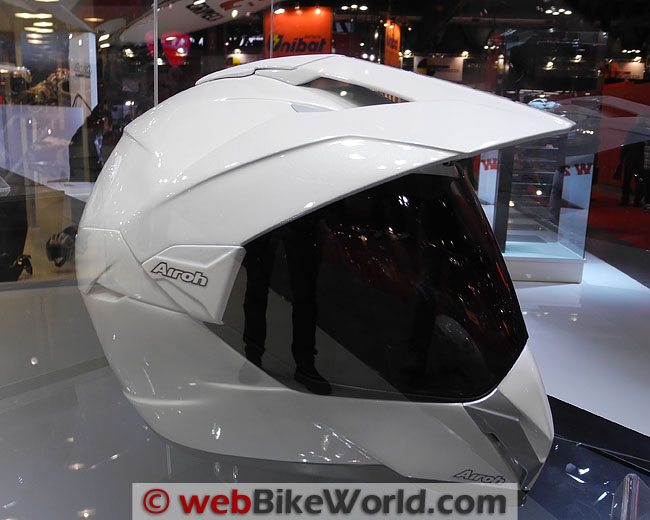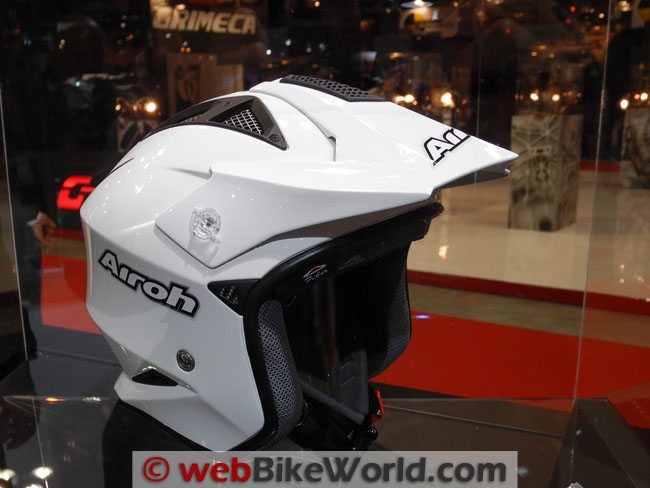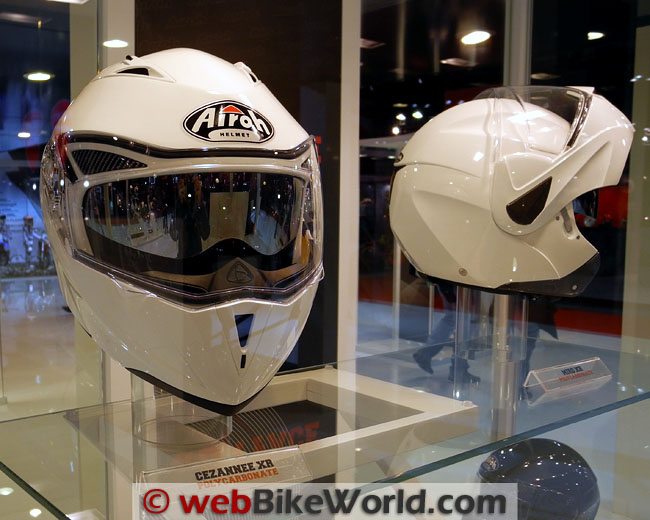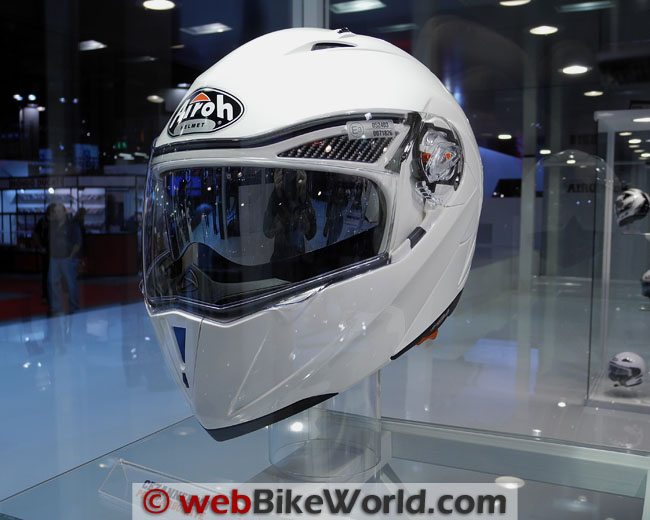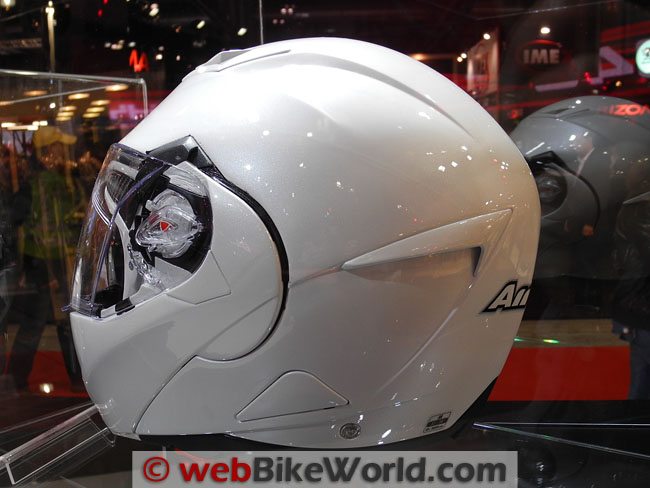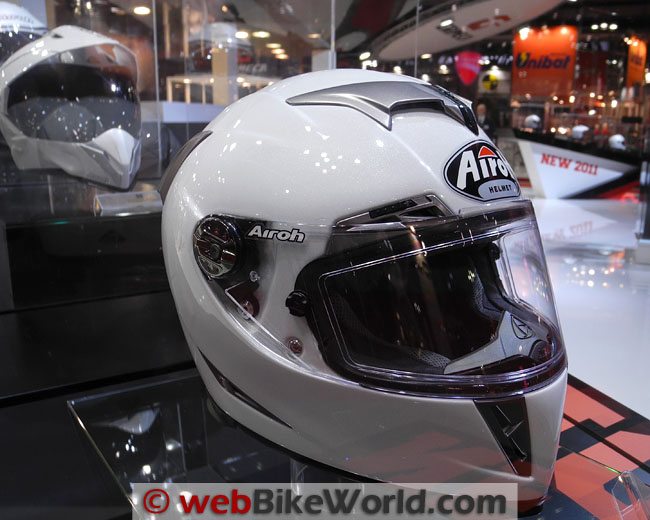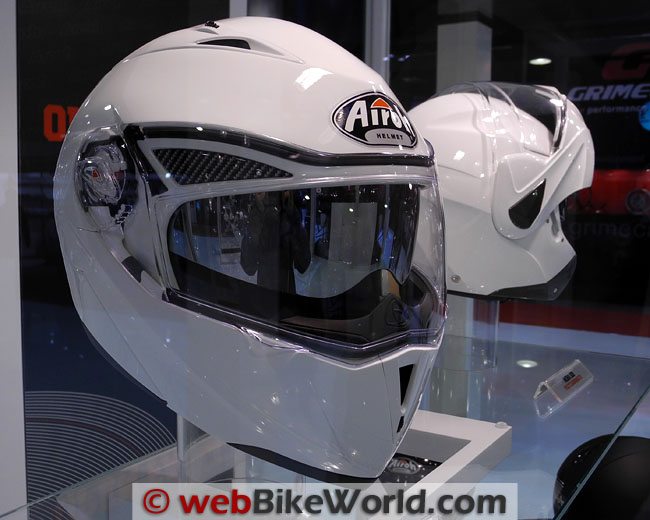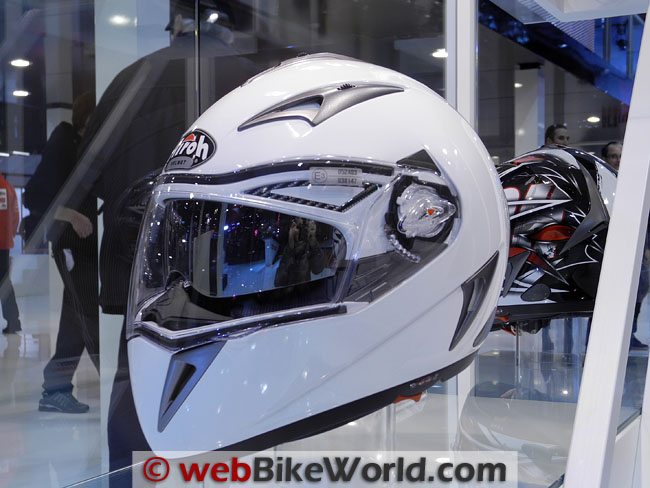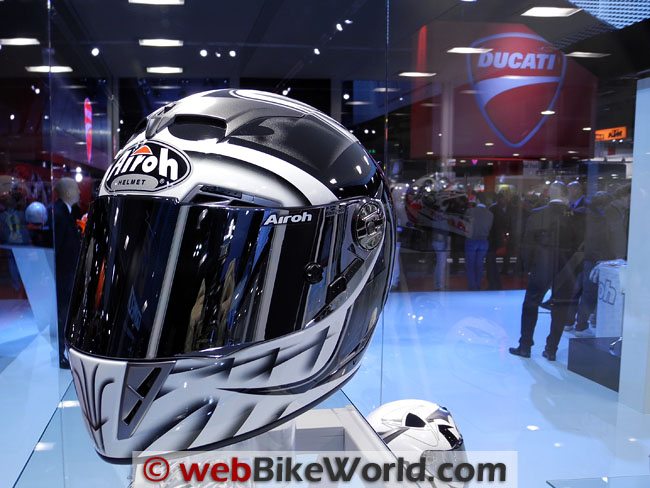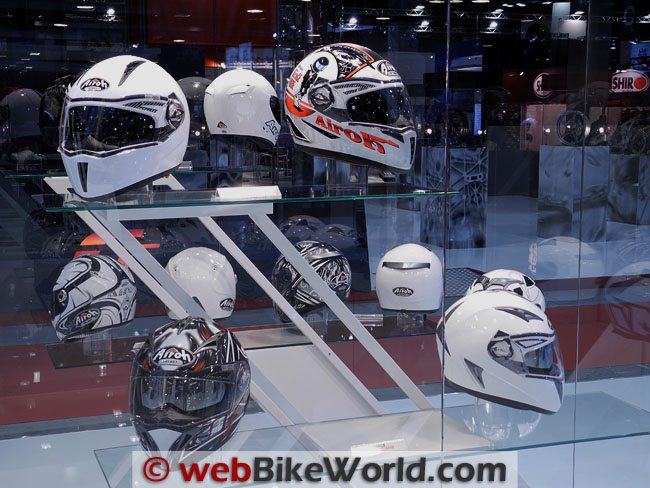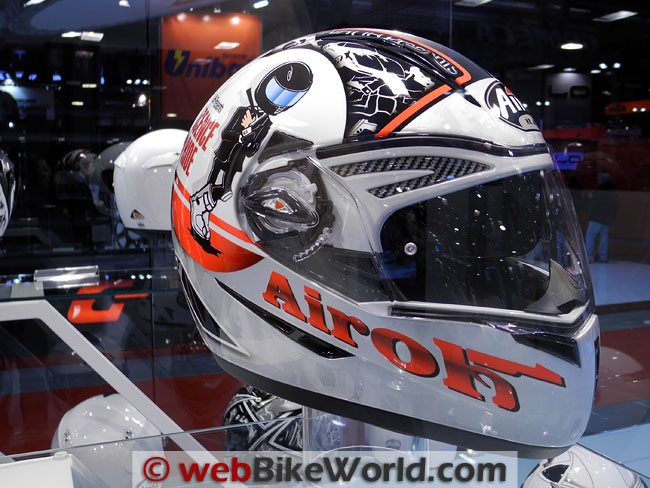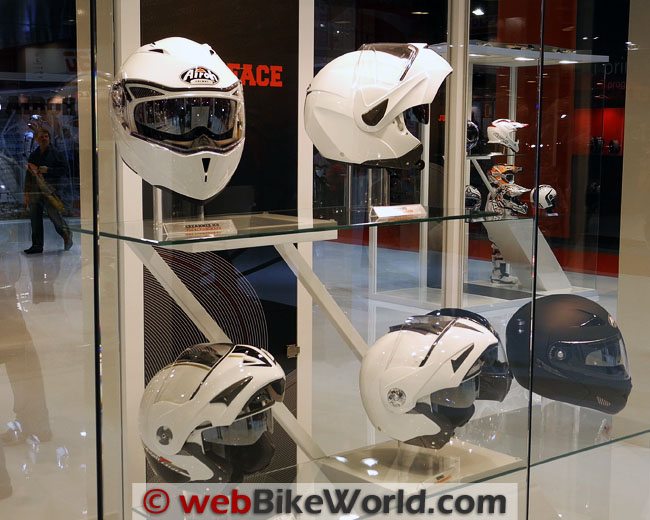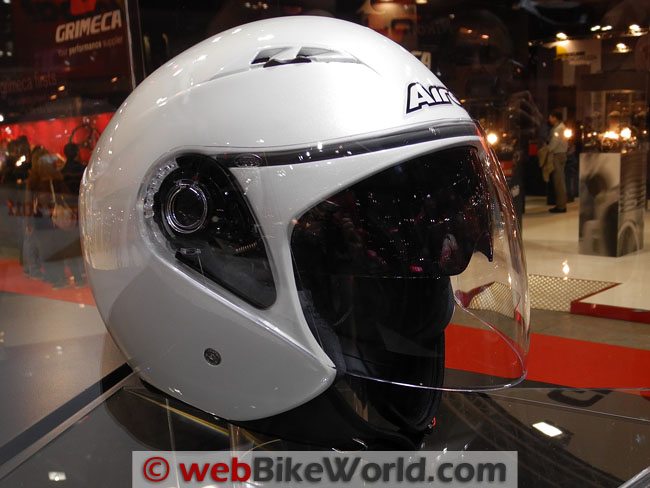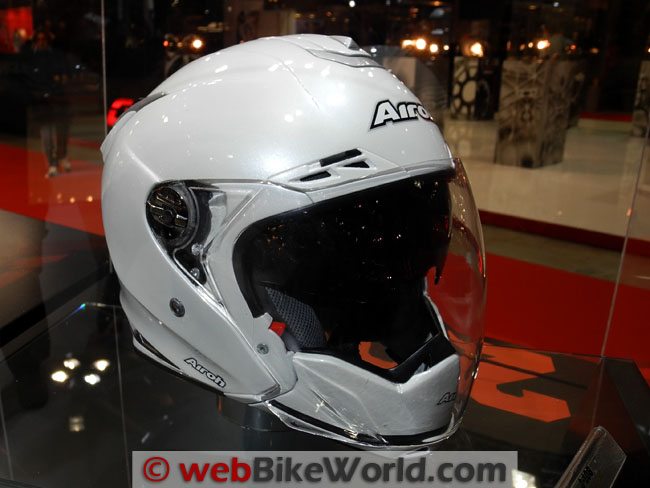 Note:  For informational use only.  All material and photographs are Copyright © webWorld International, LLC – 2000-2011.  All rights reserved.  See the webBikeWorld® Site Info page.  NOTE:  Product specifications, features and details may change or differ from our descriptions.  Always check before purchasing.  Read the Terms and Conditions!
Owner Comments and Feedback
Comments are ordered from most recent to oldest.
Not all comments will be published (
details
).  Comments may be edited for clarity prior to publication.
Other WebBikeWorld Helmets Posts