As if it weren't enough that Can-Am tossed out a pair of electric, two-wheeled, siblingish scoots for a 2024 debut, their parent company – Bombardier Recreational Products – has now got a corner of their lab reserved for hub-steering ICE bikes. 
According to CycleWorld, the bike's design is the work of Bombardier's Advanced Concept Engineer Daniel Mercier – the very same bloke that had a hand in Can-Am's Spyder range a whole four years before the Spyder was released in 2007. 
Suffice it to say, then, that a similar timeline would render this particular bit of tech ready for a 2027-ish deadline, perhaps? I'm reading "no rush" in the fine print…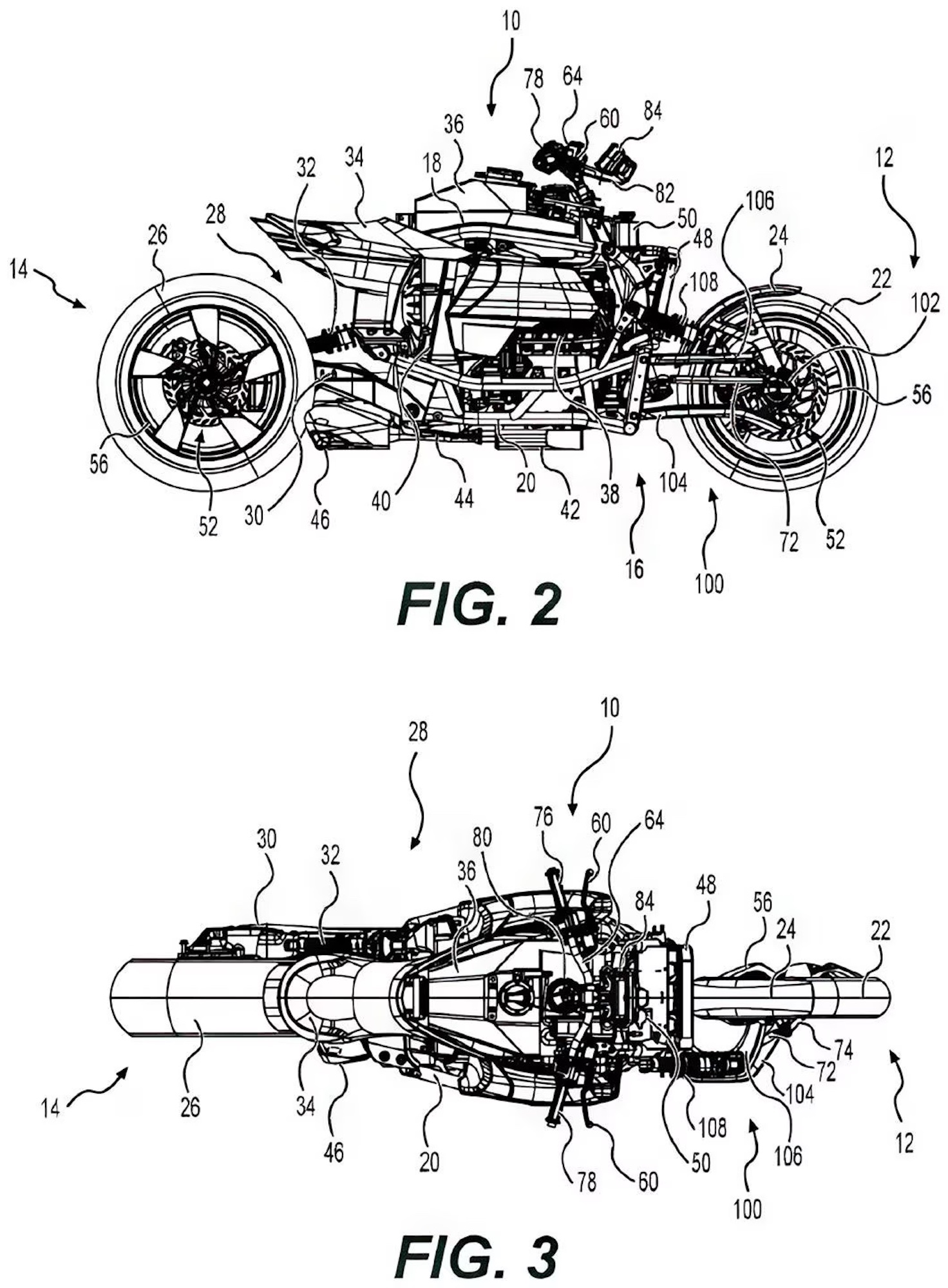 "Can-Am's take on hub-center steering uses a pair of single-sided front swingarms, one above the other and running in parallel between the frame and the front hub," explains CycleWorld. 
"These appear to be slim, cast-aluminum parts, with the spring and damper unit mounted at an angle between the upper arm and the bike's frame. By making the lower arm longer than the upper, conventional rake and trail is introduced to the geometry, but as with most hub-steered motorcycles the design can separate braking and suspension forces in a way that telescopic forks can't."
"That means brake dive can be eliminated or reduced, allowing the suspension to absorb bumps better even when you're hard on the anchors."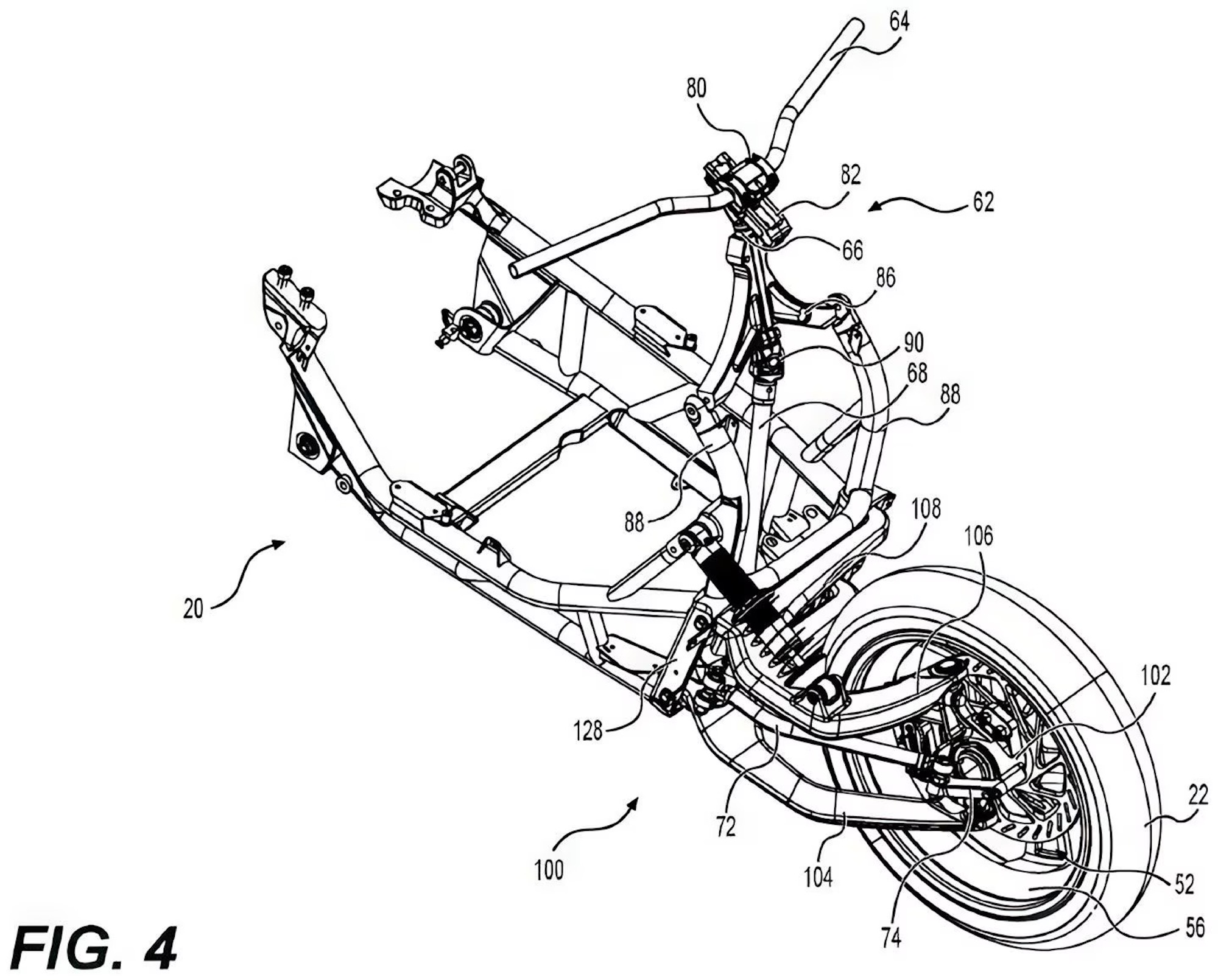 It's always interesting to see how companies find a way around the componentry of a hub-steered bike; with Bimota's Tesi, the steering linkage is more than a little complex, and any slackness in the linkage means the front wheel's turn has a delay.
Add to this the fact that Bimota went with a typical wheelbase, and you've got a lot of bits and bobbetry to shove into the front of the bike… one could even say it's an inefficient level of bobbetry.
By contrast, Mercier has taken from the seating ergonomics of a Ryker, pushing the rider further back to allow more room for the linkage. The end result is a longer wheel base, less overall bike width, and – most importantly – more lean potential. 
No word yet on how nimble she'll be, but hey – the straightaways will be glorious.
What do you think of this new hub-steering contraption? Do you think BRP / Can-Am hit gold?
*Mdeia sourced from CycleWorld*