Governments are continuing to push ethanol fuel on the market, despite the fact that it can damage some motorcycle engines.
In Australia, Queensland and NSW force service stations to supply a certain percentage of E10 (10% ethanol blend) fuel.
In the US, there are moves to push that blend from 10% to 15%.
The American Motorcyclist Association has backed a bipartisan move to prohibit the US Environmental Protection Agency from allowing the introduction of fuel blends with more than 10% ethanol by volume.
More should also be done by Australian rider representative groups to resist this growing government push for ethanol fuel.
The Australian Federal Chamber of Automotive Industries lists the following motorcycles, scooters and ATVs and their suitability for E10.
E5 Suitable
E10 Suitable
BRAND
MODEL
Yes
No
Yes
No
Aprilia 
All motorcycles and scooters
√
√
BMW
All motorcycles post 1986
√
√
Buell
All motorcycles
√
√
Can-Am
All ATVs & SSVs
√
√
Ducati
All motorcycles
   x
    x
Harley Davidson
All motorcycles post 1986
√
√
Honda
All motorcycles and All Terrain Vehicles
x
x
Hyosung
All motorcycles
x
x
Husqvarna
All motorcycles
    √
    √
Indian
All motorcycles
    √
    √
Kawasaki
All motorcycles and All Terrain Vehicles with the exception of the list below
x
x
Kawasaki
KLX110A/C/D (KLX110/L) 2006-2012 models, KL250J (Stockman) 2006-2012 models, KLX250T (KLX250S) 2009-2012 models, KLX250W (KLX250SF) 2010-2012 models, KL650E (KLR650) 2008-2012 models, KLE650A (Versys) 2008-2009 models, KLE650D (Versys ABS*) 2010-2012 models, ER650A (ER-6n) 2006-2008 models, ER650C (ER-6n) 2009 model, ER650D (ER-6n ABS*) 2009-2011 models, EX650A (ER-6f) 2006-2008 models, EX650C (Ninja 650R) 2009 model, EX650D (Ninja 650R ABS*) 2010-2011 models, ZR750L (Z750) 2007-2012 models, EJ800A (W800) 2011 2012 models, VN900B ( Vulcan 900 Classic) 2006-2011 models, VN900C (Vulcan 900 Custom) 2006-2011 models

* E10 fuel is approved for use in these LAMS variants models

√
√
KTM
All motorcycles
    √
    √
Moto Guzzi

All fuel-injected motorcycles

    √
    √
Piaggio
All fuel-injectedmotorcycles/scooters
√
√
Polaris
All motorcycles
√
√
Suzuki
All motorcycles and All Terrain Vehicles except the two stroke range
 √
 √
Triumph
All motorcycles
√
√
Vespa
All fuel-injectedmotorcycles/scooters
√
√
Victory
All motorcycles
√
√
Yamaha
All motorcycle and All Terrain Vehicles
Ethanol doesn't work with carburettors or mechanical fuel injection. It is also a solvent which attacks metallic and rubber-based fuel lines, and has an affinity to water that can cause steel fuel tanks to rust.
Inadvertent fuelling
The big concern is that many riders are unaware that their motorcycle could be damaged by using ethanol-blended fuels and are inadvertently using E10.
Some riders are being fooled by the higher octane rating of E10 fuels, usually 95 compared with ULP at 89 or 91 and PULP at 95 or 98.
They have the misconception that the 95 octane rating is suitable for modern engines yet cheaper than PULP.
However, RACQ executive manager technical and safety policy, Steve Spalding, warns that ethanol-blended, higher-octane fuels may not necessarily meet the correct fuel requirements for a vehicle designated to run on PULP.
While the RON may be high enough, there is another property in fuel, called Motor Octane Number (MON), which is rarely specified on the bowser.
MON is usually about 10 numbers lower than RON, so a MON of 85 would be ok for a bike rated at 95 RON.
However, ethanol fuels have much lower MON numbers than their RON which could be too low for your bike.
Riders are also confused and attracted by the fact that E10 is usually a few cents cheaper than ULP and much cheaper than 95 or 98 RON.
However, there is about 3% less energy content in a litre of E10 compared with unleaded fuel which means your engine performance and fuel economy will be 3% worse, or to put it another way, your range will be limited by 3%.
The price of E10 would need to be at least 3% less than ULP for riders to even break even on the fill.
Fuelling advice
Either ask the service/gas station for the MON rating or fill up non-ethanol premium unleaded fuel of 95 RON or higher.
It is always best to have a higher octane rating than a lower one even though modern engine management systems have knock sensors that can handle lower octane.
If there is no choice but to fill up with ethanol fuel, make sure your next fill is with a high-octane fuel.
There are plenty of signs and advertising around promoting ethanol, but nothing warning motorcyclists about the potential engine damage!
AMA action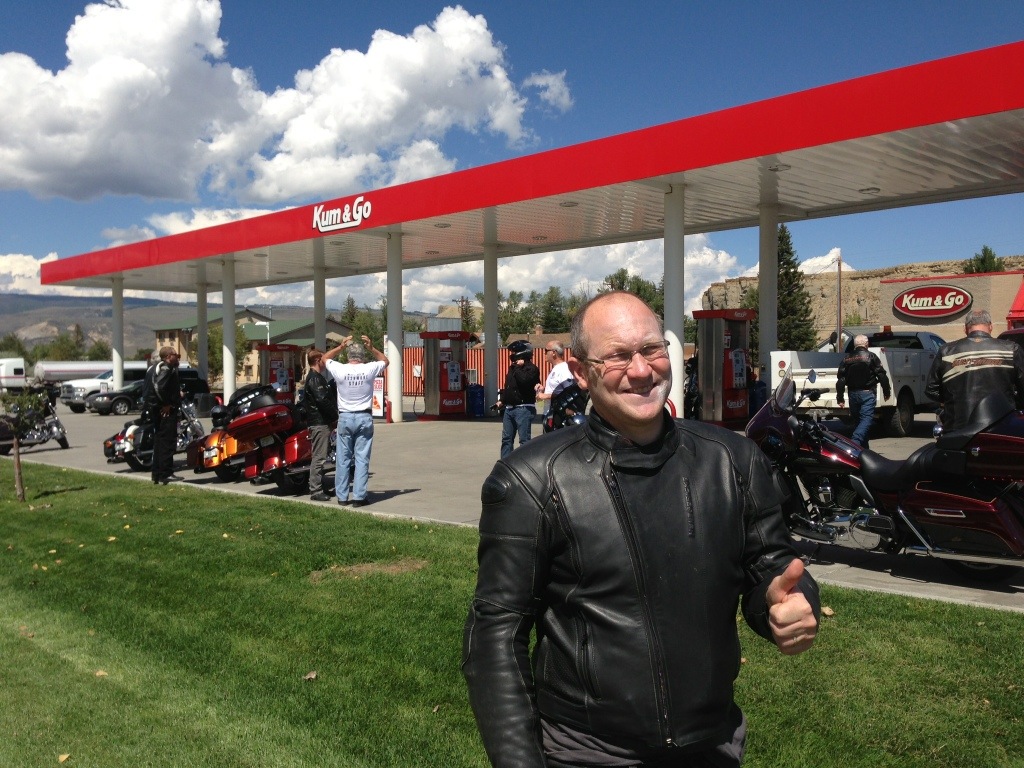 Meanwhile, the AMA is calling on American riders to send a message to their representatives by clicking here on their Take Action page and entering your information.
The AMA encourages riders to adjust their messages by drawing on personal riding experiences.
Further reading
Motorbike Writer has published several articles on ethanol fuel in motorcycles.
Check out the articles below under "More stories you may also like".