Penalties for drivers using handheld mobile phones should be doubled to six demerit points, according to the Motorcycle Council of NSW.
The MCCNSW has released a mobile phones position statement which calls for a review of the penalties for drivers using mobile phones as well as an awareness campaign about distracted driving.
It calls for an increase in the penalty demerit points for a first offence from three to six, with loss of licence for a period of six to 12 months for a second offence.
MCCNSW treasurer Steve Pearce says the penalties should be for all motorists, including motorcyclists who illegally use a mobile phone.
Read more about illegal mobile phone use by riders here.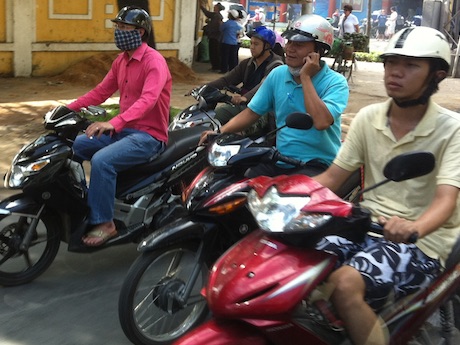 The statement says distracted drivers are the "biggest threat to motorcyclists' safety and even minor crashes can have serious consequences for riders".
An Australian survey indicated that 98% of people believe that using a mobile phone while driving, is very dangerous and yet 28% of people admit to doing it, the statement says.
The Roads and Maritime Services website cites recent research that suggests at least 14% of all crashes involve the driver being distracted by something inside or outside the vehicle and as many as one in 10 fatalities is directly attributed to driver distraction. 
In the US, the National Highway Transportation Safety Administration (NHTSA) and the Virginia Tech Transportation Institute (VTTI) in 2006 reported that nearly 80% of crashes and 65% of near-crashes involved some form of driver inattention within three seconds before the event. 
The primary causes of driver inattention in major study included such distracting activities as cell (mobile) phone use.
The current law in every state is that mobile phones may be used to make or answer a call, play music or as a GPS, as long as the phone is in a cradle fixed to the vehicle, doesn't obscure the view of the road and can be operated without touching any part of the phone.
Texting, using social media, emailing, taking photos or holding the phone within a vehicle is banned.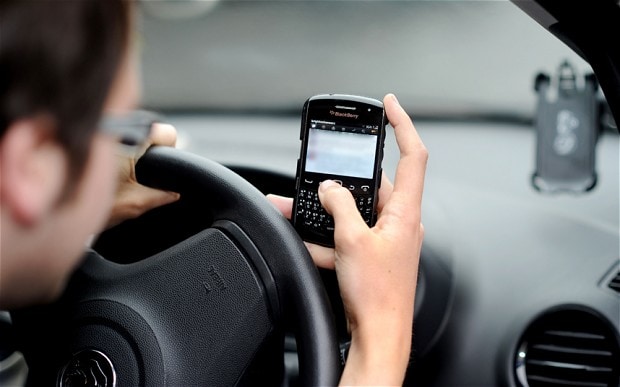 Steve says the MCCNSW did not have an official position on mobile phone use and the statement is one of several coming that will address important rider issues.
He says they are also calling for a public awareness campaign of the dangers of distracted driving.
"Making drivers aware of the danger of mobile phone use while driving should be given top priority in current road safety media campaigns and L and P plate course syllabus," Steve says.
"There are a number of ways to reduce the risk of mobile phone distraction in cars and trucks.
"We plan to encourage the NSW Government to review the current penalties for mobile phone use.
"MCCNSW would like mobile phone use to be treated as a high-risk, high-penalty offence and make it illegal to mount any device such as a phone or GPS where it blocks the driver's half of the windscreen."
MCCNSW proposes the following to address mobile phone use in vehicles:
Review the penalties for mobile phone use and increase the first penalty to 6 points, with loss of licence for the second instance;

An on-going media campaign which highlights the risks posed by mobile phone use while driving;

Review the licensing process to ensure new drivers and renewing drivers are notified of the risks of mobile phone use while driving;

Increased research into the use of mobile phones while driving;

Improved driver education that highlights the risks of mobile phone use while driving;

Encourage vehicle design which addresses in-vehicle distractions;

Restrictions on the mounting of phones and GPS where they block the drivers view of their half of the windscreen.