The Bunya Mountains in South East Queensland are now definitely on the list of overnight destinations for motorcycle riders.
They lie 250km northwest of Brisbane, but seem to attract few riders.
The problem has been that, if you planned to stay overnight, you had to take your own food and beverages as there was no restaurant or bar.
That's all changed and the Bunyas should now definitely be on your list of destinations for a weekend away or at least a long day loop.
Challenging roads
Not only are there challenging roads up and over the mountain but also some great attractions along the way.
They include fuelling up tummy and tank at the Motorcycle Friendly Town of Crows Nest or at former GP rider Garry McCoy's servo at Cooyar.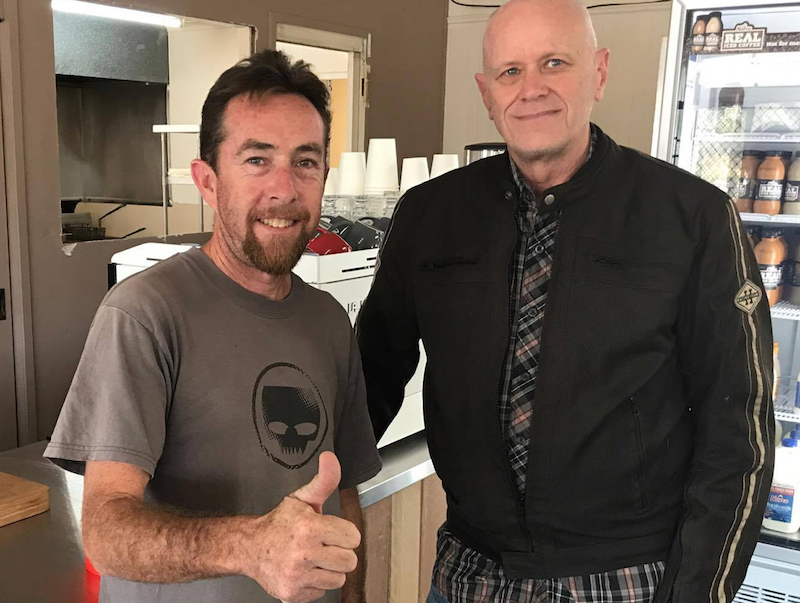 Garry has installed a proper coffee machine, has premium fuel and doesn't ask riders to take off their helmets when fuelling up!
He is also currently working on developing a museum of his GP memorabilia, including bikes, suits, helmets and trophies.
He plans to open in December. Stay tuned for more details.
Getting there
The Bunya Mountains has three approach roads from the south, east and north.
The eastern approach through Maidenwell still has about 4km of corrugated dirt road which is rideable, but will make your bike dirty and, if it rains, is restricted to adventure bikes only.
Each approach is a challenge with winding, steep roads and hundreds of wallabies.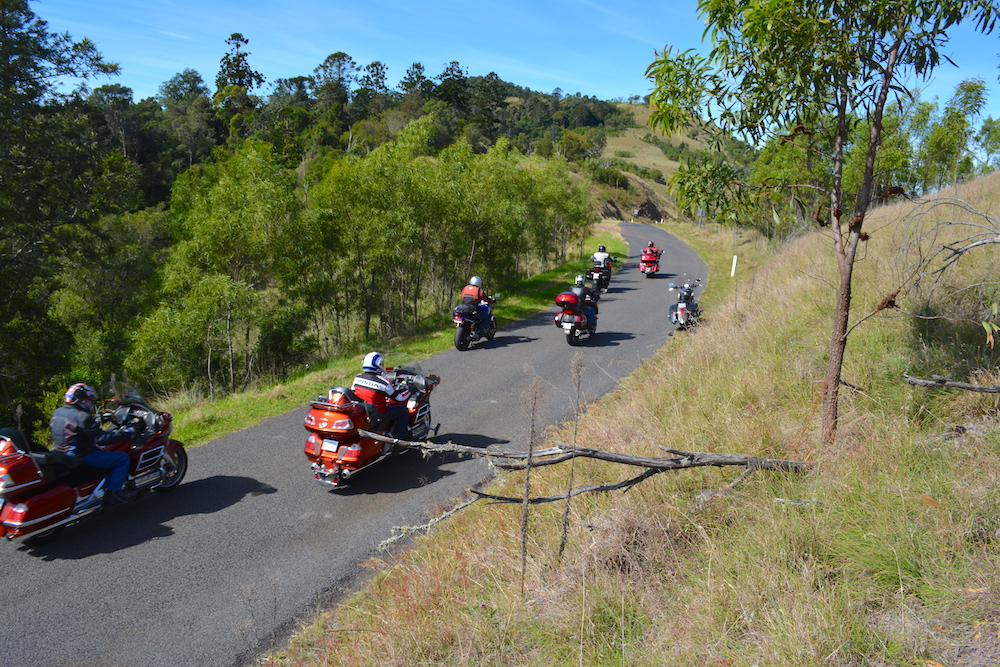 Once on the mountain, the speed limit is 60km/h, because it's tight and narrow with hikers walking on the road sides and slow-moving tourist traffic.
However, it's a scenic and fun leisurely ride through the green tunnels of thick forestry with the world's largest stand of bunya pines.
It's kind of Queensland's answer to Victoria's Grampians.
Inconvenience becomes convenience
There has always been a convenience store at the Dandabah centre and it was recently chosen as  an "Inconvenience Centre" as part of a Swann Insurance campaign to get riders to ride a little further on an errand.
Check out the humorous ad.
However, those wanting a decent meal and coffee at the Bunyas were out of luck.
Now there is Poppies on the Hill cafe serving coffee and meals during the day and the licensed Elz Bistro, Lyrics Restaurant and Shackletons Bar which opens from breakfast until late.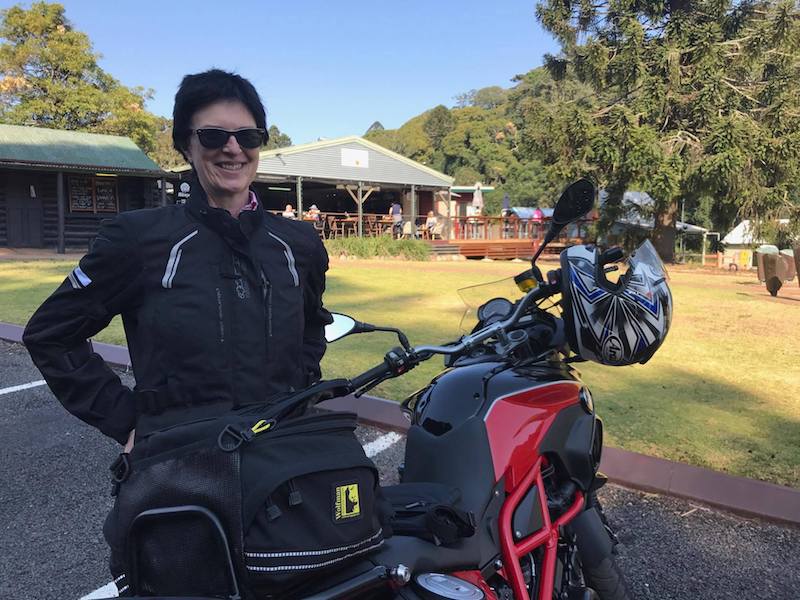 No longer any need to pack and cook your own food!
And Shackletons has 113 varieties of whiskey, so make sure you stay within staggering distance!
Bunya accommodation
You can pitch a tent at the camping area next door or hire a house in the gated community within walking distance.
The houses are cheap if you have a few riding colleagues to share the price.
They range from about $100 for a house with two bedrooms to about $400 for a four-bedroom house. It works out quite cheap if there are a few of you.
However, you will have to b ring your own sheets and towels or rent them for $15 each. You will also have to clean up and drop your rubbish at the gate before leaving.
We recently stayed for a couple of nights and packed our sand shoes to go for a forestry hike. We also did a lap around the mountain, heading down to the Maidenwell Pub for a drink, then riding around to Kumbia, topping up with fuel before returning to the mountain.
If approaching from the south east, be a ware of deep gravel between Maclagan and the mountain.