There would be little chance of outrunning the British motorcycle police now that they have a Ducati Panigale V4 on their fleet.
However, the 211 horsepower (157kW) beast won't be used in patrol or pursuit duties.
Instead, Ducati UK has donated it to the police-led BikeSafe motorcycle project which delivers theoretical and practical rider training workshops.
Let's hope it doesn't burst into flames as happened to a Canadian rider, leading to a worldwide recall.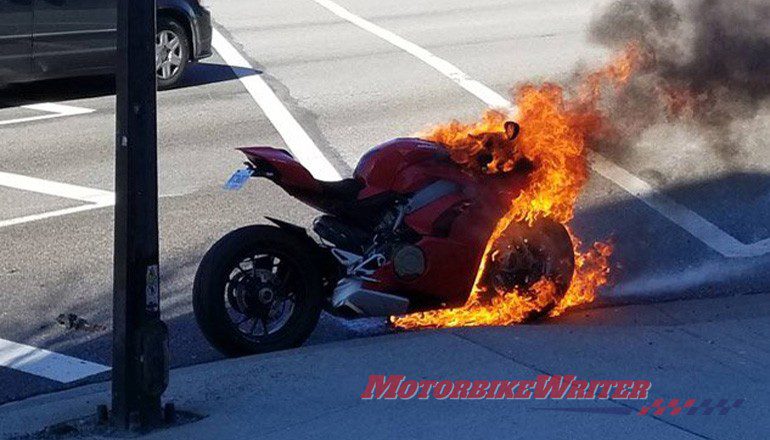 Exotic pursuits
Other police forces have used similar exotic machines in their patrols.
Italian police in particular are known to have some exotic pursuit and patrol machinery such as Ducati Multistradas, various MV Agusta models and even a Lamborghini!
Here in Australia, police have been seen patrolling on a variety of unmarked exotic machines such as a Suzuki Hayabusa and a BMW S 1000 RR.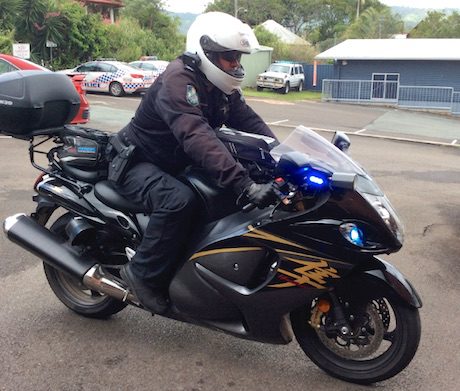 So if you are thinking of outrunning the police, think again.
Failure to stop for police or leading them on a high-speed pursuit could end up costing you dearly.
Apart from dangerous driving and speeding fines, you could also cop a minimum fine of $5500 and a minimum disqualification period of two years for evading police.