Bike nights are becoming popular around the world. I've seen them in New York, Saigon, Bangkok, Berlin and now Sydney and Brisbane.
Harry's Diner in Windsor, Brisbane, has been hosting Harry's Hump Day Motorbike night for the past few months on the first Wednesday in the month and numbers have grown from 400 the first night to an "estimated 700" in February 2015.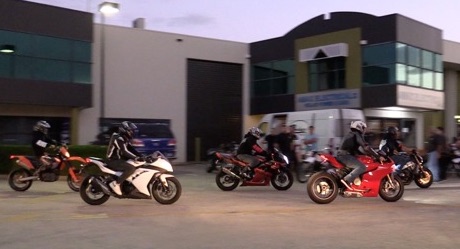 Diner owner James MacVitie is a bike nut and owns a Triumph Sprint and yamaha Virago, so it was only a matter of time before he opened up his diner to a bike night.
It's become so popular, he says he will also have a bike night on the third Saturday of the month.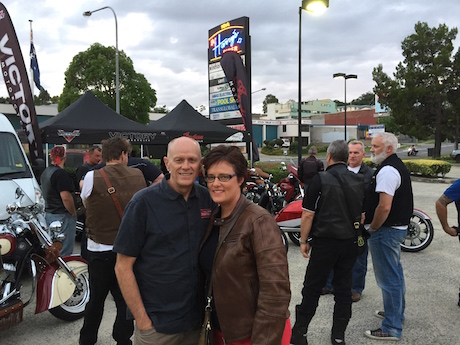 He's now started inviting bike companies and motorcycle traders to open stalls, starting with the local Indian and Victory motorcycles dealer and Rocker Classic Motorcycles.
"I invited Indian and Victory because we're an American-themed diner and they're iconic American brands," he says.
Dealer spokesman Ron Grant says Bike Night is like a big party and "you'd be nuts to miss it".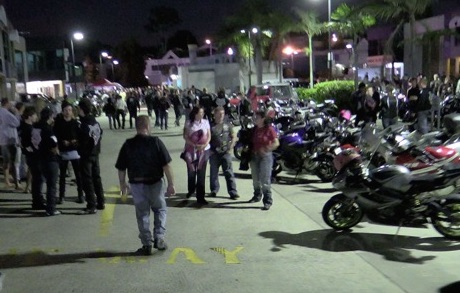 They displayed their new Indian Roadmaster and Scout models and new Scout owner Grant Lee was there to show off his new ride.
Grant says he sold his three Harleys last year and bought a Chief and put money down on a Scout long before it was available.
The first Scouts have been delivered this week. Grant says he'll use it as his daily ride.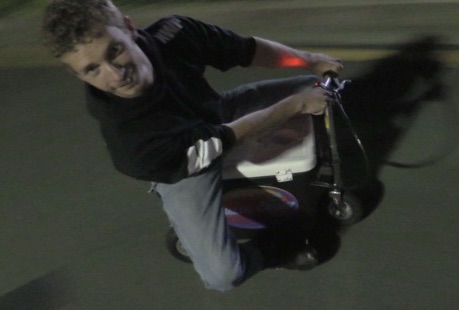 Meanwhile, the bikes rolled in last night by the score – sports bikes, cruisers, adventure bikes, trailies, even a monkey bike and a motorised esky!
Brisbanites, mark the first Wednesday of the month and third Saturday of the month in your diary.
Readers in other states and countries are invited to use the comments section below to provide the schedule and photos for their local bike night.