"Bra Maids" will help organise riders in the 14th annual Bras n Bikes Breast Cancer Fundraiser Ride run on Sunday, October 25, 2015, organised by Sunshine Coast women's riding group, Girl Torque.
Group leader Judy Noakes says there were more than 430 riders and 100 pillions last year, but says they can handle more this year.
"We learned a lot and feel we are a lot more organised this year," she says. "We even have our very own Bra Maids to direct everyone where to go upon arrival and assist with question.
"We raised $10,250 last year, all of which goes to the Bloomhill Cancer Help Center in Buderim. We're hoping for $15,000 this year."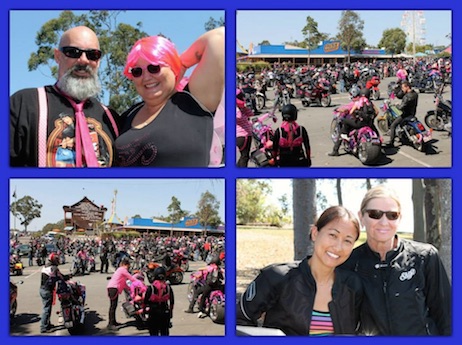 In fact, the ride has raised more than $70,000 in the past 13 years for Bloomhill which provides assistance for men and women with all types of cancer.
The ride is being held on Sunday from Aussie World at Palmview, on the Sunshine Coast of Queensland.
Riders of all types of bikes are invited to participate with registration from 7.30am at Aussie World on the Bruce Highway next to the Ettamogah Pub. The scenic hinterland ride starts at 9.45am.
Registration cost is a $15 donation per bike, with pink bras available to buy for $2.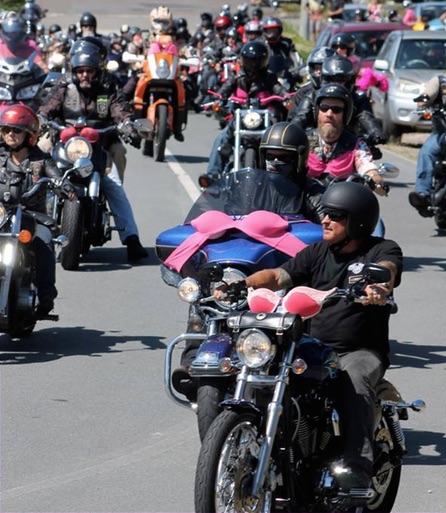 Judy says large bras are also available and "some fancy ones" at $20 each. Other items for sale include patches at $7 and neck tubes for $20 or $25 for both.
There will also be raffles and an auction. Girl Torque is still looking for businesses to donate products and services for these.
The ride is 120km to the Country Life Hotel in Kin Kin and a local catering company will provide lunch.
If you want to stay on overnight, the pub has nine rooms available and there is camping on the oval at $6 which goes to the local community group, or you could stay at Cooroy, 20km away.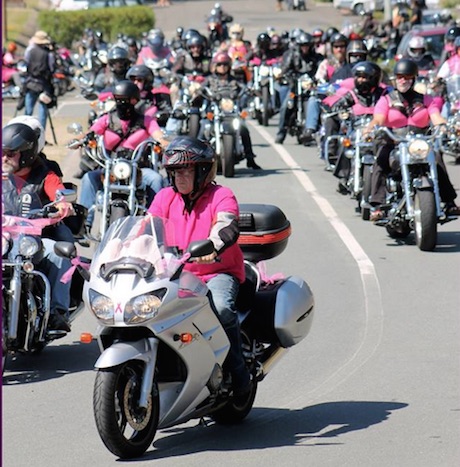 So tear off the black motorcycle leathers and dress up in pink, frilly underwear and join the Bras n Bikes ride for a good cause.
The Bras and Bikes ride is one of many activities to raise funds during October which is international cancer awareness month.
For information or to donate items for auction and raffle, contact Judi by email.