Motorcycle, car, truck and boating enthusiasts are invited to enter their machines in the second annual Bowen Rev Heads show in October.
Rev Heads organiser and Bowen resident Korrine Coppi says the 2015 event will be bigger and better.
"This year's event with include a freestyle show from the local Motorcross club, a flying demo from the local model airplane club, rides for the kids and entertainment from local band Homebrew," she said.
"In 2014 we had over 50 cars, 45 bikes 12 4x4s as well as prime movers and market stalls at the show. We even had people joining us from as far away as Brisbane (about 1100km).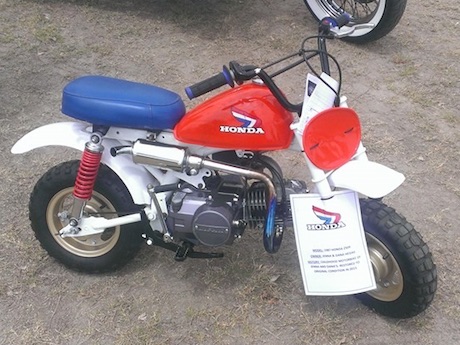 "Events like this provide many flow-on effects including accommodation for caravan parks and motels, food outlets and other business all benefitting from the increased visitors to the town.
"A percentage of the profits of the day will be donated to Autism Queensland who do so much to help support kids in the schools."
Korrine, whose son Morgan, 12, has autism, says she wants to raise autism awareness to help families like hers who sometimes struggled with the community's lack of understanding of the disorder.
"There's still a lot of what I call 'naughty boy syndrome' around autism, where people think your child is just misbehaving if they're having a meltdown in public.
"We need to build more community awareness and support for families with kids who have autism.
"It's a constant struggle at school, both with bullying and getting the right help your child needs to learn. I had to home-school Morgan for a year as he was falling further and further behind.
"This term he has come ahead in leaps and bounds after participating in Bowen High School's intervention program where he gets lots of one on one time. This is the first year he's received a graded result report card."
The Bowen Rev Heads motoring show is on Saturday October 10, 2015, at the Bowen Showgrounds kick-starting at noon with admission $5 and kids under five free.
To register, email bowenrevheads@gmail.com or call Korrine Coppi on 0437 515 136.
The event is an initiative of the Bowen Pastoral Agricultural Association to help local business and clubs in the region.