While the Bavarians might be dealing with a hiccough or two in their recent "stop sales" notice for every single BMW bike – old and new – in North America, there's apparently nothing stopping them from continuing to play the tease with the soon-to-debut R 1300 GS. 
Two days ago, a picture was published to BMW's Instagram, showing an adventure bike  splashing into a big puddle with the following caption: 
"The wait is almost over! 🙌" 
#R1300GS –
Mark your calendar and get ready to experience the extraordinary. 28th September, 5 PM CEST."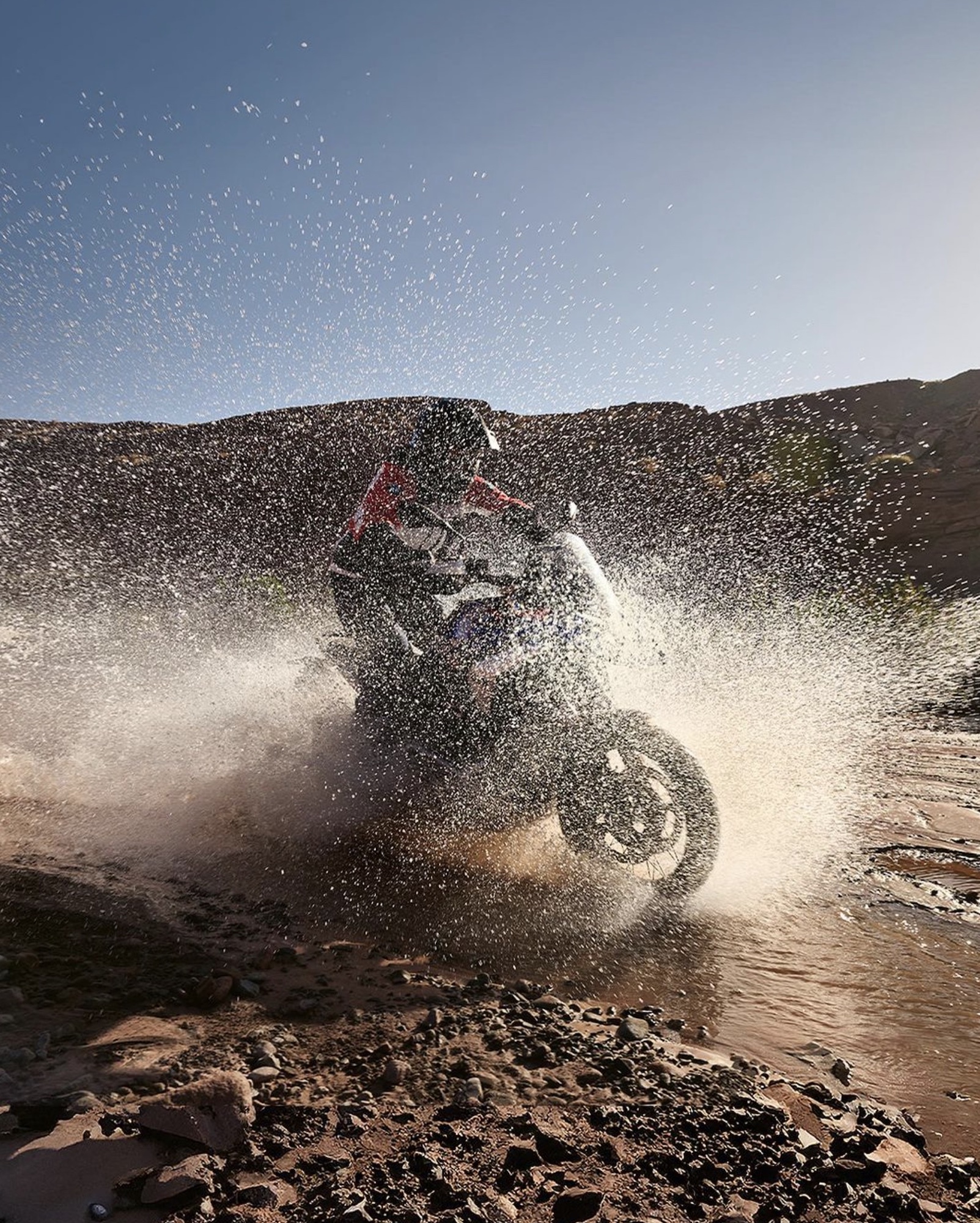 According to previous tidbits per BMW's servicing site, registered filings and ganders gleaned from spy shots of the bike's test runs, this R 1300 GS will tout the following: 
A rough MSRP of $19,590 USD

A liquid-cooled heart capable of around 143.5hp @ 7,750rpm and 109.9lb-ft of yank @ 6,500rpm

A novel, electronically-controlled frame christened "SAF Next" (a competitor to Harley's "Adaptive Ride Height")

Front-facing radar electronics (placed in the bike's nose job).

Potential for rear radar, aka automatic spacing with cruise control and blind spot detection" 

A para lever swingarm

Electric windscreen adjustment

A lighter overall bike weight than the current R 1250 GS
We're expecting the BMW R 1300 GS to show that new nose on September 28th, the centennial anniversary of the brand's release of their very first motorcycle, the R32; What do you think of the upcoming R 1300 GS?