BMW and Belstaff have combined to make eight motorcycle jackets costing up to $2600. But what else could you expect from these two aspirational brands?
READ ABOUT THE BRAND UNION HERE
Now BMW Motorrad Australia has announced the arrival of the jackets designed and made by British clothing company Belstaff. They will only be available through Southbank Motorcycles in Melbourne.
The collection of eight jackets – two for women and six for men – feature long and short styles made of either leather or the more traditional hand-waxed cotton which is breathable and semi-waterproof. I've found these jackets repel water for a certain amount of time, then suddenly turn into a sponge! There are special waxes you can use to retreat the material, but I've always used surfboard wax to good effect.
Belstaff claims they are also windproof, but that's not my experience of waxed cotton. If you want windproof with high abrasion resistance, try the leather jackets. All come with CE-approved armour.
Each jacket is identified by a vintage-look BMW emblem on the inside of the jacket, not on the outside! Mens sizes come in small to 4XL (46-58) and women's sizes 30-44 (German sizes) or 36-50 (Italian sizes).
Men's motorcycle jacket prices: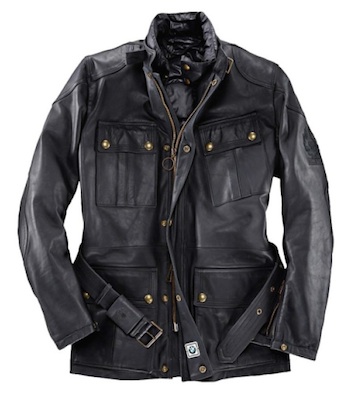 Loton Park $2600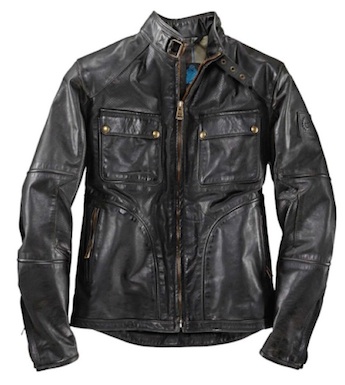 Birling jacket $1800
Donington jacket $1600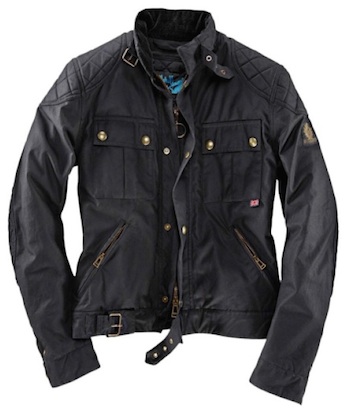 Brooklands jacket $1000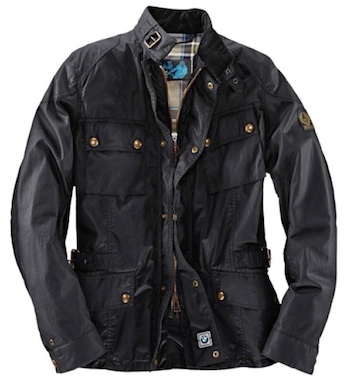 Crosby jacket $950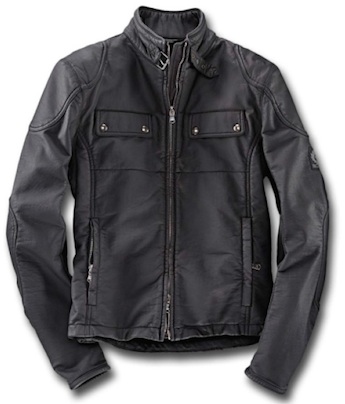 Glenn Duff Racer jacket $800
Women's motorcycle jacket prices: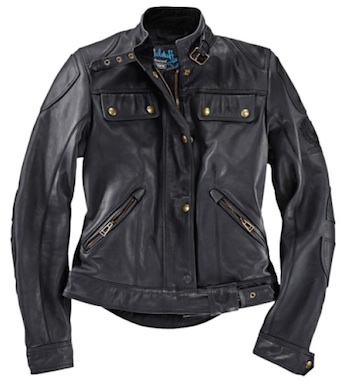 Darley jacket $1900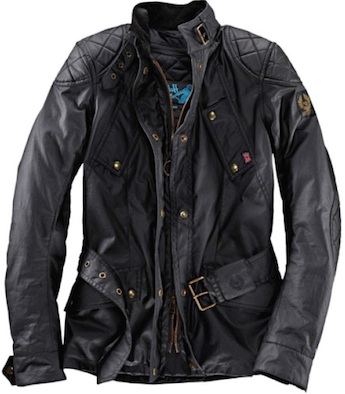 Hairpin jacket $1200