Blind Aussie rider Ben Felten is this weekend going for the Guinness World Record of 265.33km/h (164.87mph) for a blind rider at the World Speed Trials at Lake Gairdner.
Click here to post your best wishes on his Facebook page.
At 16, Ben crashes his bike into a tree and was diagnosed with Retinitis Pigmentosa, a degenerative eye condition.
He continued to race motorcycles until he was 23 and went totally blind at 37.
Dreaming of records
But that didn't stop him dreaming and riding.
He set an Australian record for a blind rider in 2014 with 219.96km/h (136.67mph) on his modified Suzuki GSX1300R Hayabusa at Temora Airport.
Last year, he went within 14km/h of the world record when he rode a Yamaha R1 to 251.46km/h (156.25mph) at Lake Gairdner.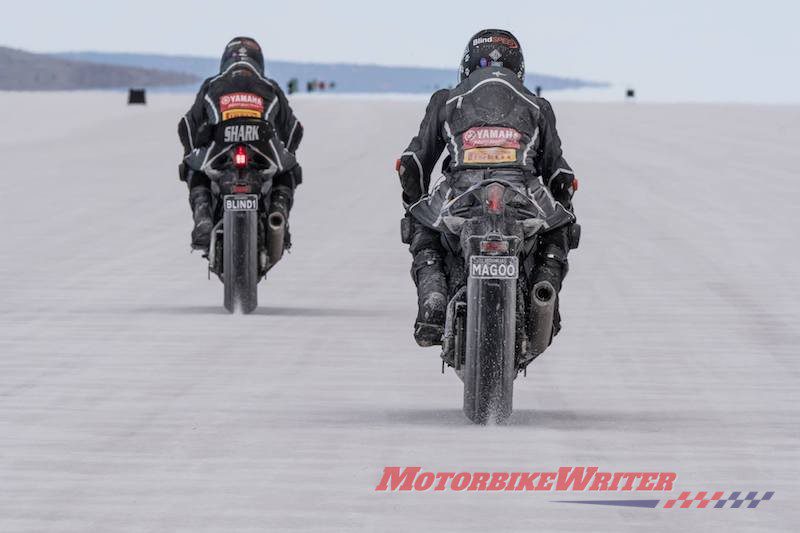 He returns this weekend with his guide, former GP racer Kevin Magee.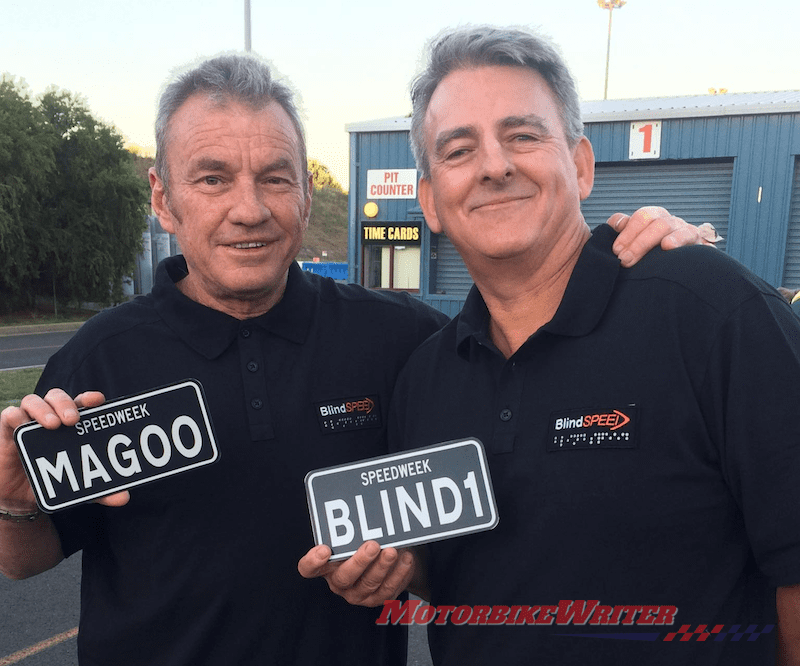 There is more than a subtle joke there as Mr Magoo was a near-blind cartoon character from the 1940s.
Magoo will guide Ben via analogue radio contact to help him steer his Kawasaki ZX-10R on the salt lake.
The ZX-10R is stock standard, but should be capable of 290km/h (180mph), so it is possible to achieve the record if the pair can co-ordinate well enough.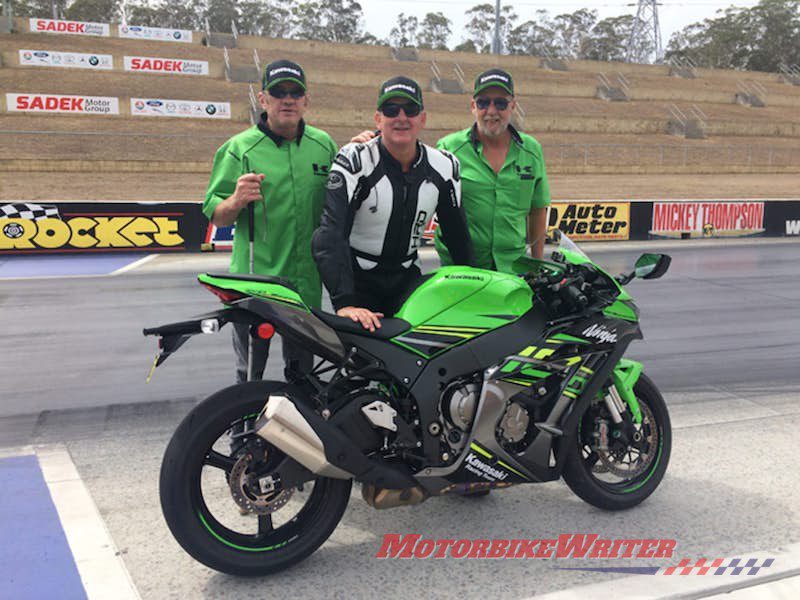 You can help by sending them a message of support.
Channel Seven's Sunday Night program will broadcast a TV documentary on Be's run. Meanwhile, the results are under embargo. We have no idea when it will screen.
However, we will soon have details on a tilt by Sydney custom motorcycle startup Elliott Motorcycles to grab the title of the world's fastest Softail when Elliott Andrews takes his modified 2018 Harley-Davidson Fat Bob 114 out on the salt. Click here for more details.