Since the 1970s, Japanese motorcycles have dominated the market, but times are tough and the four companies are changing their outlook for the future.
Even though Yamaha Motor had record profits and strong sales growth last year, Yamaha President Yoshihiro Hidaka says he is "pessimistic" about the future.
All motorcycle manufacturers face a bleak future where millennials are not interested in riding or even owning a vehicle.
Many industry gurus predict a future where people will lease vehicles or hire them per journey, rather than owning them.
Other hurdles are safety issues, emissions restrictions and policing.
All these factors are changing the types of motorcycles and scooters that will populate our showroom floors.
Transition phase
Honda Motorcycle president Chiaki Kato says the motorcycle business is entering a "transition phase" and says it is "crucial to improve quality rather than quantity".
So what are some of the coming trends we will see from the four Japanese manufacturers?
For a start, midrange supersport motorcycles which dominated sales charts from the 1980s to 2000s are about to become extinct because of tougher emissions laws.
Kawasaki and Yamaha see a future of leaning multi-wheelers.
Honda, Kawasaki and Yamaha are concentrating on self-balancing bikes and artificial intelligence.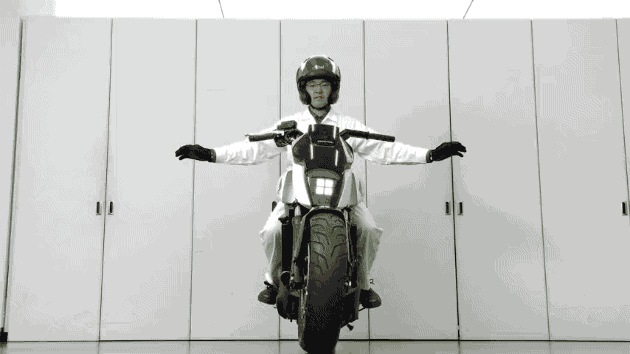 Honda and Suzuki are particular keen on automatic or semi-automatic models.
Although the Japanese are pessimistic about the future, they still seem to be at the forefront of research and development.
Production cuts
However, last year the only new model from Suzuki was the SV650X which was just a variation of the SV650.
All manufacturers are streamlining Japanese production and moving more plants off shore, particularly Thailand and India.
For example, Suzuki is combining its two Japanese factories into a new plant being built in Hamamatsu to build small-capacity motorcycles.
Yamaha is also cutting production of scooters and even sourcing small scooters from rival Honda.
The company will concentrate on more profitable mid to large scooters and believes demand is shifting to mini vehicles and electric bicycles.