This Harley-Davidson Sportster is a unique modern cruiser, custom-built by renowned specialist Charlie Stockwell at Warr's Harley-Davidson as a retirement gift for bike enthusiast and former Olympic high jumper, Ben Challenger. Replacing its original 883cc V-twin is a 1300cc unit paired with a five-speed manual transmission.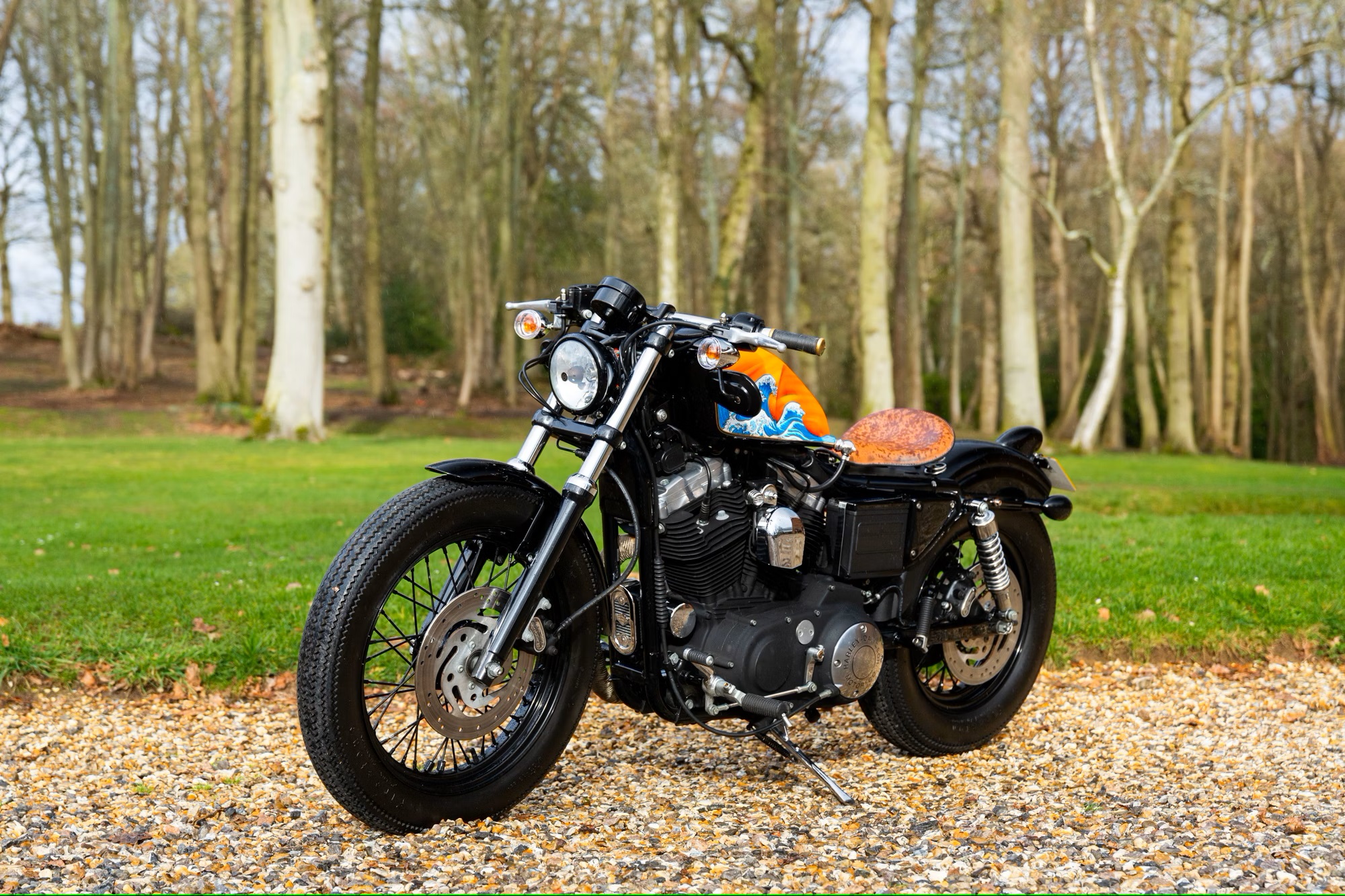 Along with the upgraded engine, the motorcycle features a custom exhaust system, a polished drag bar with cotton tape grips, and a handmade tan leather saddle. Its frame has received a full refinish with black powder coat, while the fuel tank boasts Japanese motifs painted by Image Design Custom in Camberley.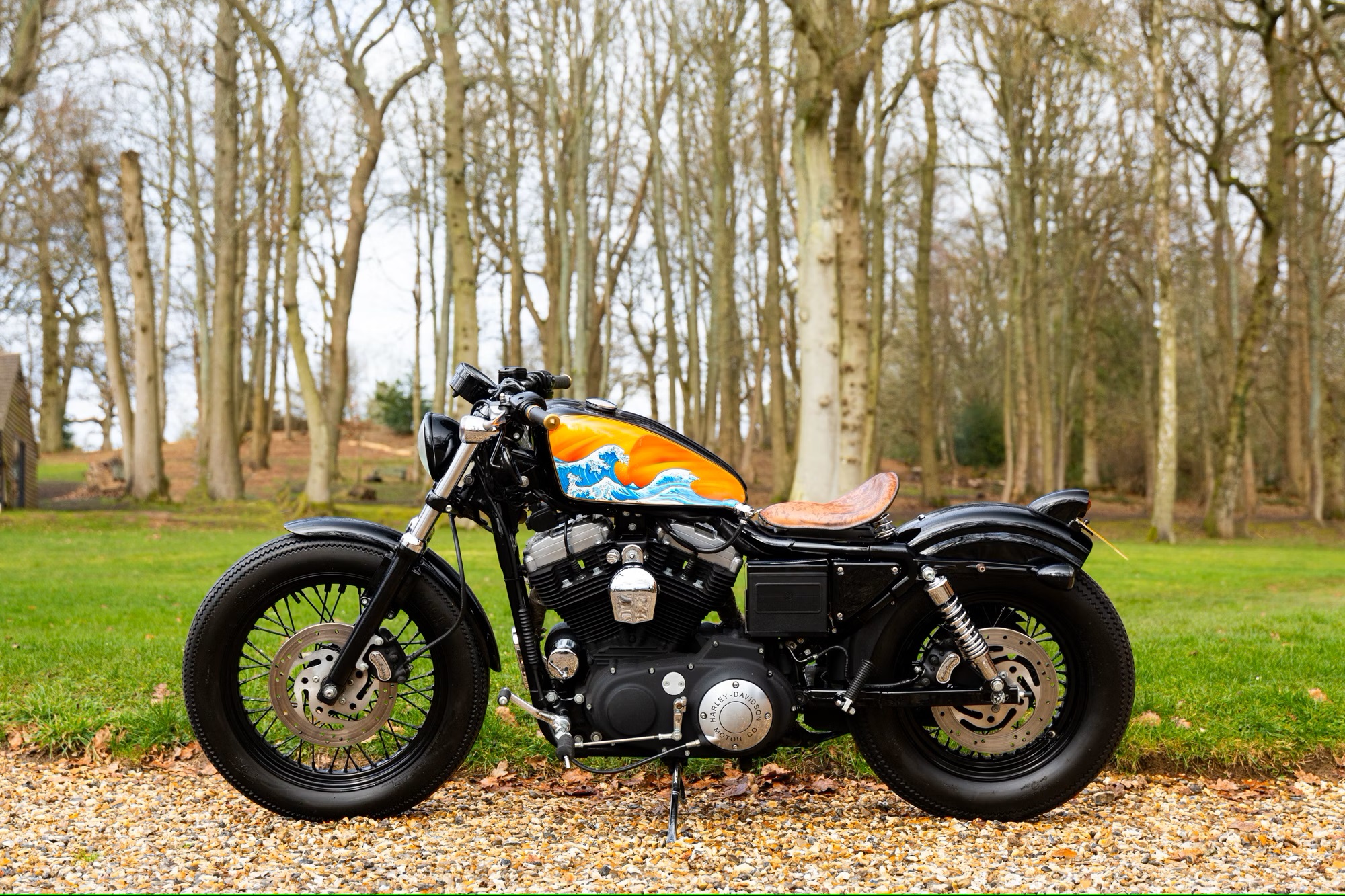 This Harley also showcases lowered handlebars for a more aggressive riding position, and the custom exhaust has headers wrapped for a classic appearance. Warr's badging adds an attractive touch, clearly indicating the mastermind behind this stunning custom machine. The bike is equipped with a hand-crafted tan leather seat.
Source: Collecting Cars