Bike-to-bike communication systems have become very popular over the last decade. The increased demand has seen a rapid improvement in the quality and capability of these devices. Unfortunately, it has also led to the rise of a lot of sub-standard technology that provides nothing but frustration in exchange for your hard-earned cash!
A good motorcycle intercom system will be able to provide hassle-free communication with your fellow riders or passenger, over a substantial distance, with real audio clarity. It should be intuitive to use, and shouldn't leave you banging your helmet in rage!
To help you make the right direction, we've put together a list of quality recommendations from some of the leading manufacturers. Over the years, a small number of manufacturers have stood out among the rest thanks to the quality of their products, but even among a small group of providers, finding the right product for your needs is still tricky!
Our recommendation methodology is simple. We make our decisions based on a combination of real-life experience, product familiarity, and real-life reviews. All products have to provide a certain level of satisfaction, receive positive reviews from trusted sources, and offer the right balance of value for money. If it ticks the right boxes, it's worthy of the list.
This is what we came up with.
UCLEAR AMP Go 2 Bluetooth Communicator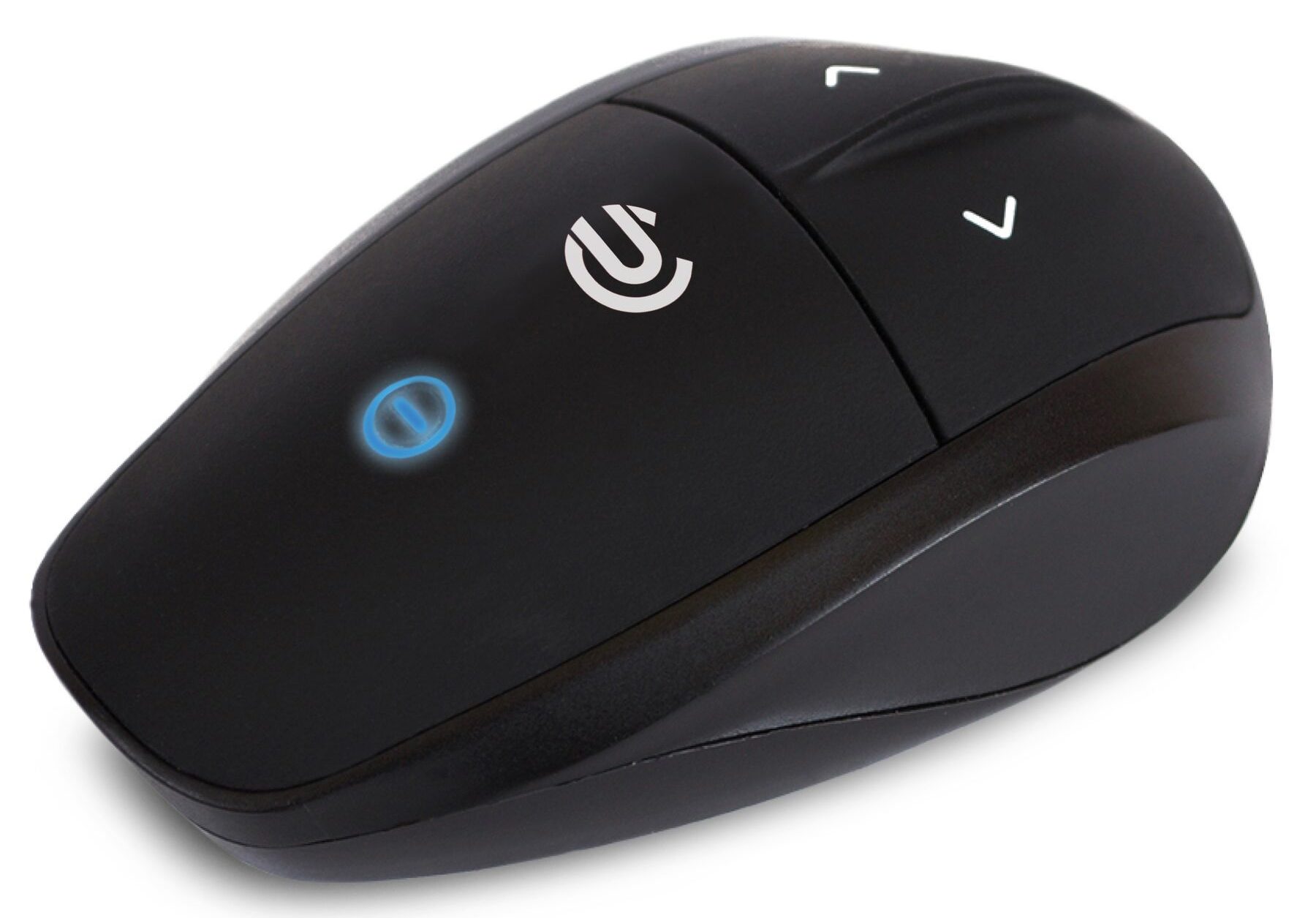 Review: In-depth review
Price: $101.96
Buy: Revzilla | Amazon
The UCLEAR AMP Go 2 Bluetooth Communicator is a great choice for riders looking for an affordable entry-level Bluetooth communication device. The AMP Go 2 is the successor to the brand's celebrated Go system and features a number of impressive upgrades over the previous model.
The AMP Go 2 uses Bluetooth 5.0 for improved performance and now boasts full-duplex intercom technology for easy rider to passenger communication. The 2-person intercom functions to ranges of up to 800 meters, with multi-point connectivity that allows users to connect with multiple Bluetooth devices, including GPS systems and smartphones.
The hardware includes a dual boom-free microphone, high-definition Boost 2.0 speakers, and a weatherproof UCLEAR AMP Go 2 control unit that has a battery life of up to 12 hours. The purchase of this system also gives users access to UCLEAR's free Clearlink smartphone app.
In summary: this is a great budget intercom system. It's not without its limitations, such as the lack of features including two-user compatibility, and the lack of music sharing, but for the price, it's hard to find any real faults with this product. It's the perfect entry-level device.
Cardo Freecom 2+ Headset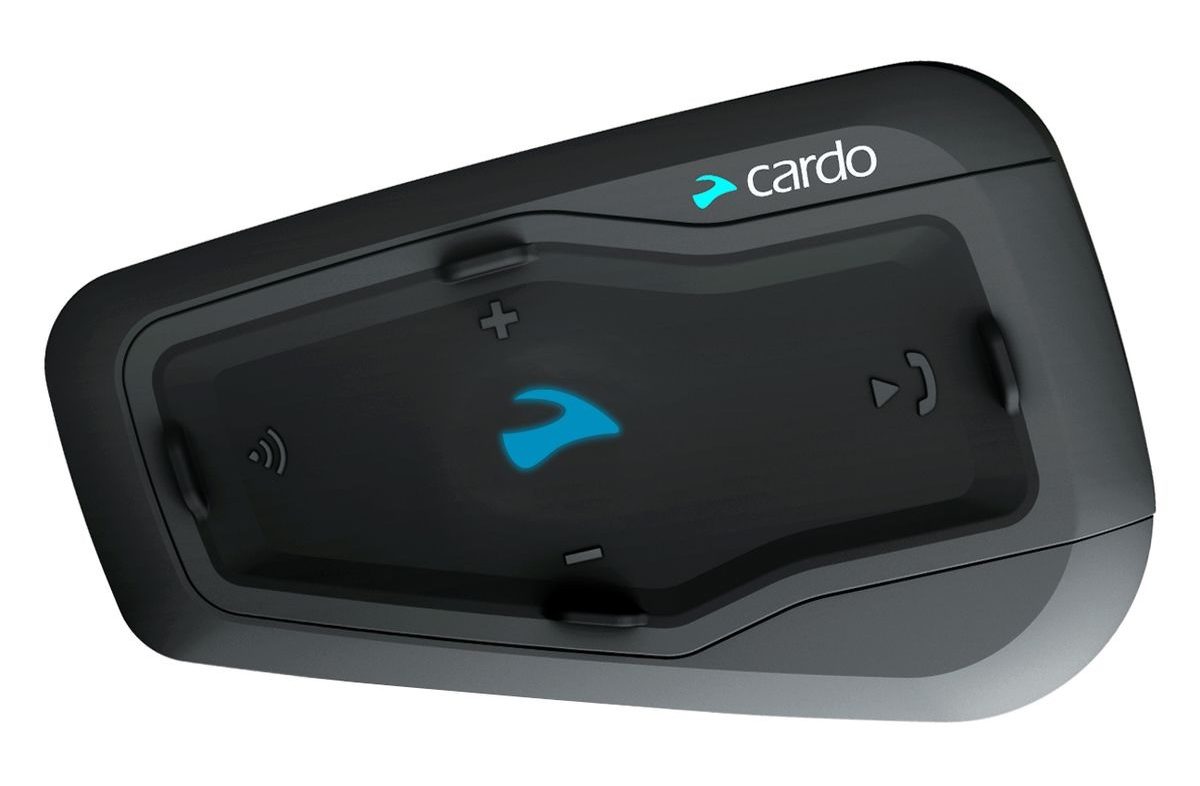 Review: In-depth review
Price: $152.96
Buy: Revzilla | Amazon
Next up, we have the Cardo Freecom 2+. It's another entry-level device with decent upgrades over the previous version. The Freecom series are given names like 1+, 2+, and 4+. The difference between the products is the number of riders that the system supports. For example, the 1+ is a system for a solo rider only, while the 2+ is a rider-to-rider system. The 4+ is a four-way rider communication system
We prefer the uncomplicated nature of the 2+ arrangement. This small device has some excellent features, including 2 Bluetooth channels, click-to-link functionality, stereo audio sharing between rider and passenger, GPS connectivity, and a built-in FM radio too. Phone interconnectivity allows for accepting and rejecting phone calls, as well as speed dial and other functions.
The system is a small and compact unit that operates using Bluetooth 4.1 technology. It uses interchangeable hybrid and corded microphones, with HD 40mm stereo speakers. The whole system is IP67 waterproof certified, making it an excellent system for wet conditions!
The only real negative point of this system is the limited usable range, which is a fairly low 500 meters. Still, that's a very minor negative point!
SENA 5S Bluetooth Headset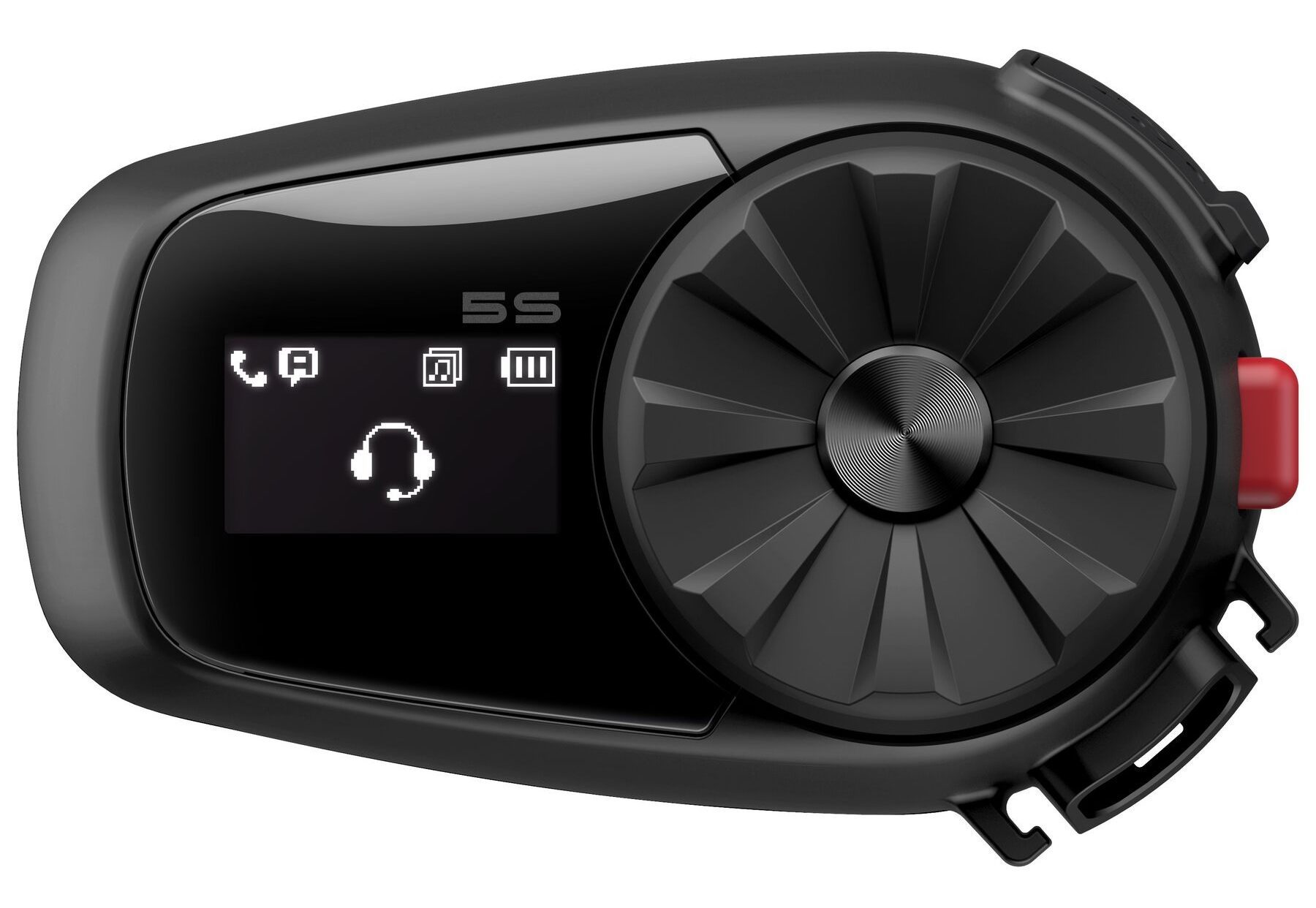 Review: In-depth review
Price: $159.00
Buy: Revzilla | Amazon
The SENA 5S is another quality entry-level device packed full of top-end technology. The SENA brand is one of the biggest names in the helmet communications industry and their products always receive fantastic reviews. The 5S boasts up-to-date communications technology in a reliable and durable package.
The 5S uses Bluetooth 5.0 technology, a built-in LCD display, a quality microphone, and high-definition speakers. It can be controlled using voice commands, via the LCD display when your helmet is off your head, or via SENA's advanced Utility App. The app has excellent audio EQ controls, fully customizable settings, and the ability to pair with any SENA or OEM intercom systems.
According to SENA, the 5S has a battery life of 8 hours, a standby time of 7 days, and an operating range of up to 750 meters.
It's a small device that's really easy to install, intuitive to use, and relatively affordable. Some reviewers have noted that it isn't the loudest system, but more people agree that it's more than enough for most rider's needs.
If you're looking for a compact and versatile intercom system that offers exceptional value for money, then give this one a try.
UCLEAR Motion 4 Lite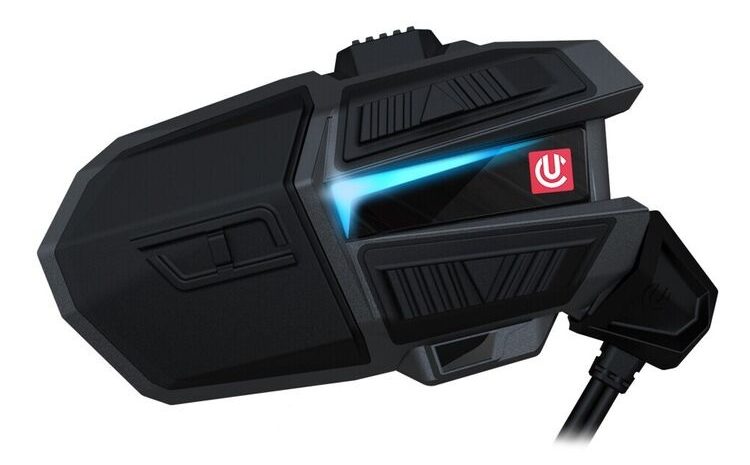 Review: In-depth review
Price: $144.46
Buy: Revzilla | Amazon
UCLEAR's Motion Series family is a great choice for those looking for reliable communication devices. For this list, we've chosen the Motion 4 Lite. The "4" in the name refers to the fact that it can accommodate four users at a time. The Motion family has a number of different sizes, but we found that the 4 was a good all 'rounder.
Powered by Bluetooth 5.0 technology, the Motion 4 Lite is an up-to-date communicator with a number of exciting features. It uses DynaMESH technology, which is a great feature for riding groups who use different headset types. The communicator can be controlled with an on/off motion sensor, and by the CLEARLink mobile app. It also has Siri and Google Voice functionality too.
The advertised range is up to 800 meters per person, with a battery life that's claimed to be up to 18 hours on average.
In terms of hardware, the system uses 40mm Pulse Pro 2.0 speakers for impressive HD audio reproduction and a sophisticated boomless hidden MEMS mic. The control device is small and compact, with a completely universal nature. It offers universal mounting to any helmet.
While it lacks more advanced features that some UCLEAR Motion devices have, this one has an appropriate price tag for an exceptional entry-level gadget.
UCLEAR Motion 6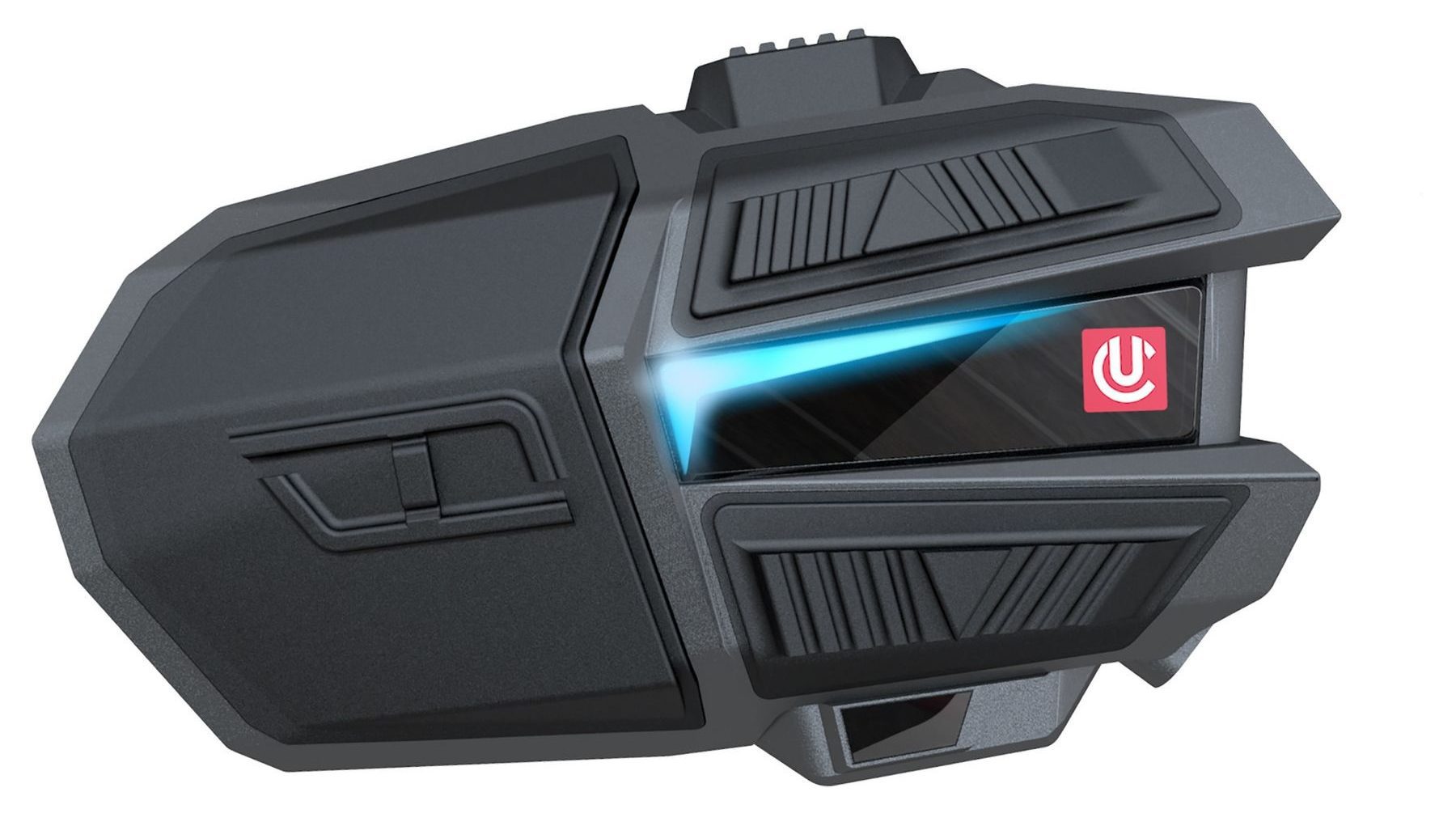 Review: In-depth review
Price: $182.71
Buy: Revzilla | Amazon
Following on from the UCLEAR Motion 4 Lite, we have the UCLEAR Motion 6. As we mentioned above, it shares similar DNA to the Motion 4, but with more features and the ability to connect to 6 users at a time. It's a competitively priced communication device with a surprising number of top features.
This small device uses Bluetooth 5.0 technology. In fact, it was the first system on the market boasting 5.0! It also features 6-rider DynaMESH communication, voice command control, buttonless control, and motion-sensor abilities. The device offers music sharing, music and intercom overlay, call conferencing abilities, private call functions, and Apple Siri and Google Voice compatibility.
It uses the same hardware as the Motion 4 Lite above, including a Pulse Pro 2.0 ultra-premium speaker system with dual boomless hidden MEMS mics, and can be controlled using the brand's CLEARLink mobile app. The maximum range is rated at 1200 meters, and the battery life is around 18 hours.
Again, this is another great product for those looking for versatility and a universal nature. It's very well priced too! The only real cons of note are the mounts—they could use some updating. But that's about it!
SENA 30K Bluetooth Headset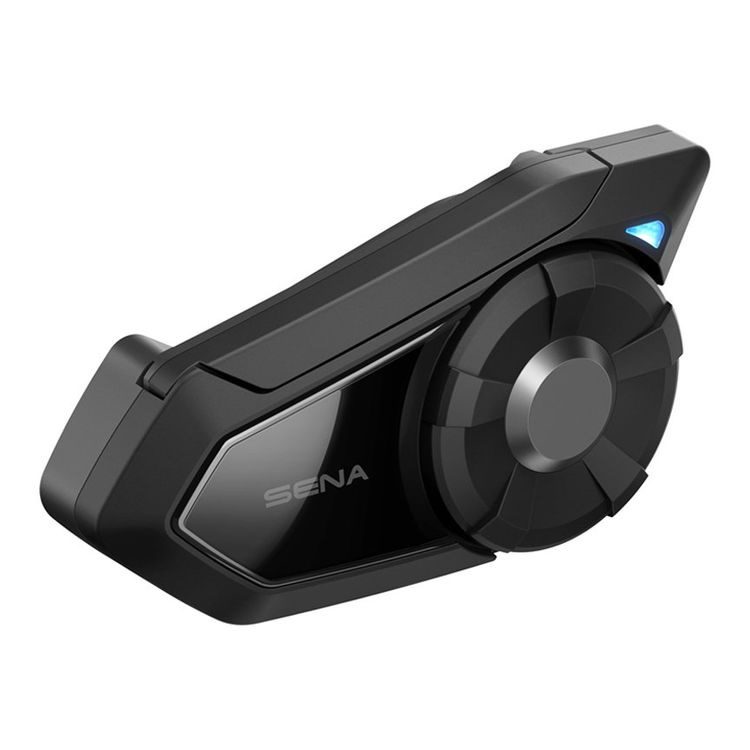 Review: In-depth review
Price: $254.15
Buy: Revzilla | Amazon
Next, we're back to SENA. This is the SENA 30K, and to date, the 30K is still SENA's top product. It's a premium model, but it comes equipped with a wide range of premium features that help it to justify the higher price. Compared with more up-to-date devices, it's true that some features of the 30K are a little long in the tooth, but don't discount the 30K—it's still a solid choice.
The Bluetooth technology on the 30K is one thing that's a little behind the times. It' only boasts the 4.1 version. Still, it's more than capable. It features multi-channel Bluetooth, Adaptive Mesh networking, audio multitasking, and the usual abilities to accept and reject phone calls, and listening to FM radio.
In terms of performance, the SENA 30K still boasts some impressive stats. For example, the intercom offers up to 13 hours of talk time using Bluetooth (8 hours with Mesh). Similarly, it offers a long range of 1.6 km in Bluetooth mode, or a further 2.0 km using Mesh Intercom. Not only that, but it's also able to fully charge 1.5 hours.
Despite being a little dated in places, the SENA 30K is still one of the best motorcycle intercom systems on the market.
SENA 50R Bluetooth Headset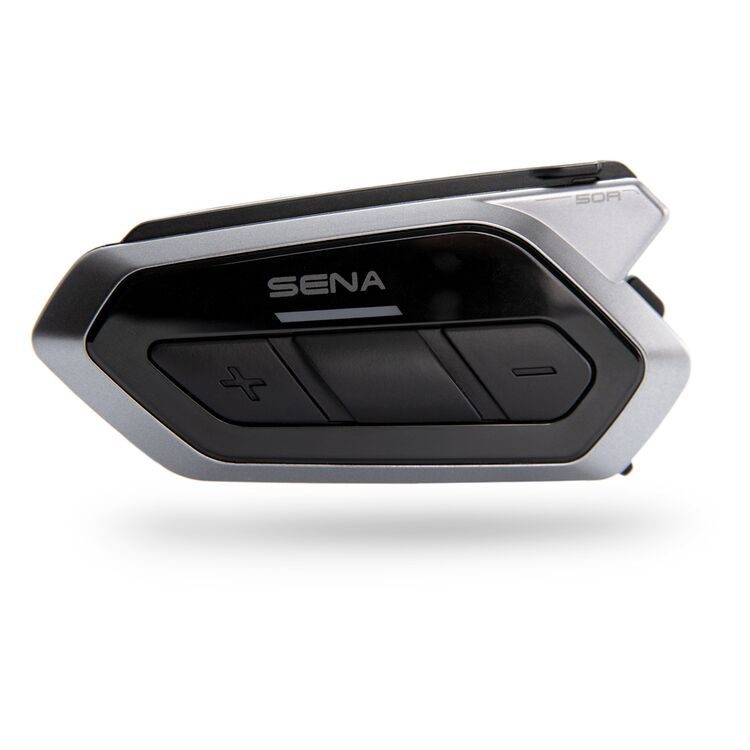 Review: In-depth review
Price: $288.15
Buy: Revzilla | Amazon
Though it's cheaper in price and isn't advertised as SENA's flagship product, many riders agree that the 50R is a better motorcycle intercom system than the 30K.
The SENA 50S relies on Bluetooth 5.0 technology and features Mesh Intercom 2.0, a multi-person intercom system, an FM radio, and a range of up to 2.0 km! One of the best features of the 50R is the Mesh 2.0 technology. Groups of up to 24 riders can be assigned to up to 9 different channels, and up to six riders at a time can talk simultaneously on one channel.
The actual device has a sleek design, which is paired with HD speakers and a mic. It features simplistic 3-button functionality for easy ride ergonomics that can be controlled via an app or using voice commands if needed. The battery life on the SENA 50R has an average of 13 hours (Bluetooth) or 8 hours (Mesh), and it can be charged in only 60 minutes.
Other cool features of the 50R include advanced noise control, music sharing capabilities, a built-in SBC codec, and SENA's 50 Utility App.
If you're looking for multi-functional versatility from a high spec device, then consider the SENA 50R.
Cardo PackTalk BOLD JBL Headset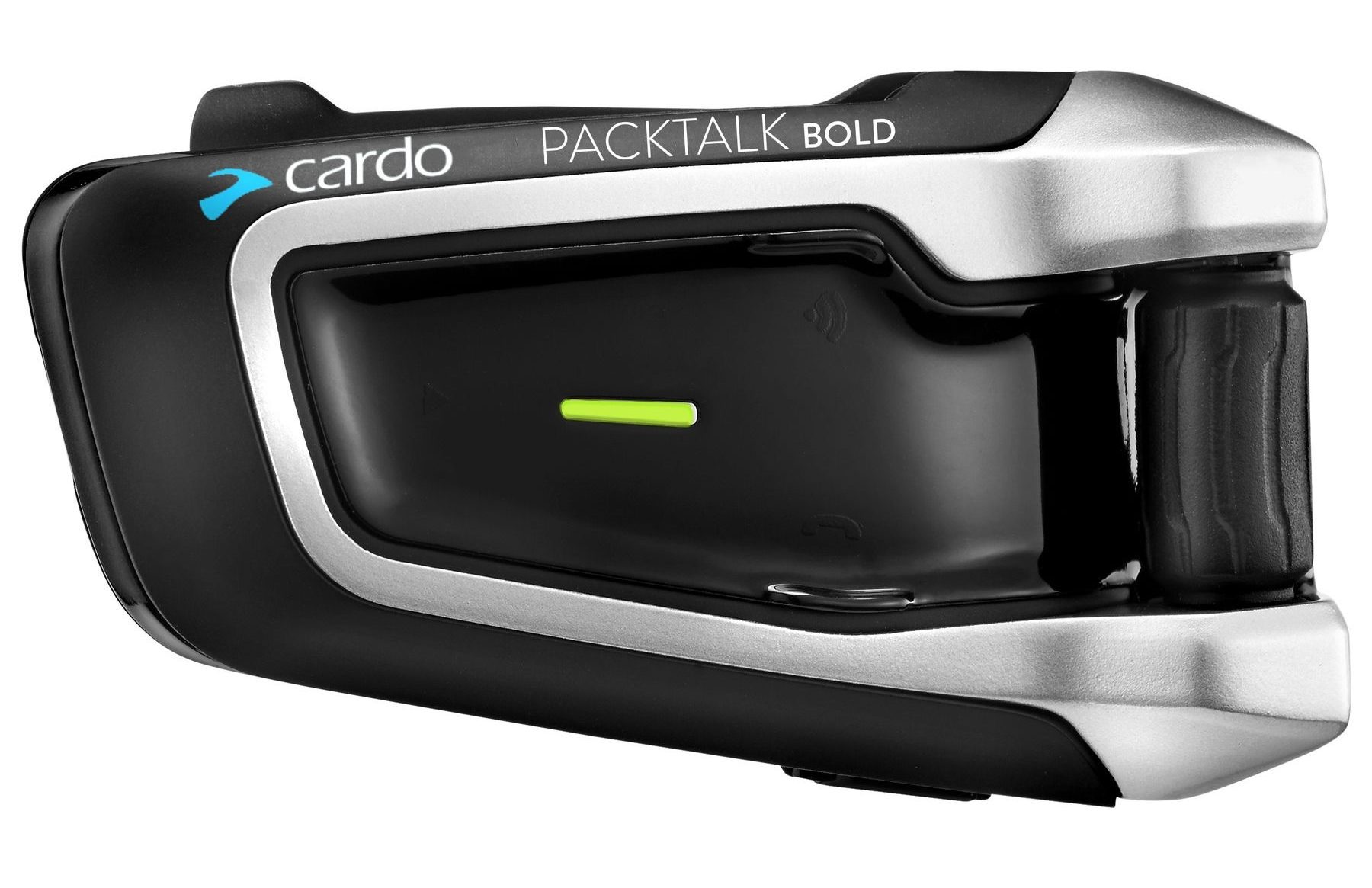 Review: In-depth review
Price: $288.96
Buy: Revzilla | Amazon
Our last recommendation for the best motorcycle intercom systems on the market is the Cardo PackTalk BOLD system, with enhanced audio from JBL. It offers excellent audio quality, an advanced Natural Voice Operation interface, sophisticated intercom technology—all wrapped up in a small and sleek package.
This device uses Bluetooth 4.1. While it's not the most advanced, this system packs a serious punch. It's able to host multi-party communication for up to 15 riders, with an impressive range of 1600 meters between riders. With 15 connected riders, that's a range that covers up to 5 miles! Adaptive Mesh networks facilitate seamless group communication with ease.
Notable features also include advanced voice recognition technology, voice-controlled speed dial, automatic call transfer, and more!
The hardware includes a tough IP76-rated shell with a roller-wheel interface, interchangeable hybrid and corded microphones, and impressive 40mm HD audio speakers from JBL. The battery offers up to 13 hours of talk time or a week on standby, and the awesome ability to charge while you ride! Other cool features include mobile phone conference calling, FM radio streaming, self-adjusting volume control, and advanced noise-canceling technology.
As no system is truly perfect, the PackTalk BOLD has a few negative points. The input controls can be difficult to use, the Cardo App could be better, and the volume isn't as loud as it could be. Still, this is an excellent device that will certainly do the job!