Cardo Packtalk Edgephones Review Summary
Review Summary
Cardo recently released a headset system that incorporates their Packtalk Edge communicator. This allows the Cardo Edgephone (CPE) wearer to communicate with those riders using a Cardo system without the need to wear a helmet. The system is valuable for tasks like camera cars filming bike reviews, SUV chase vehicles, coaching during motocross racing, as well as closed course road racing.
Pros
Passive noise isolation is excellent
The included boom microphone can be removed
Cardo Edge comm unit magnetically connects to headphones
Natural voice commands
Incredible sound via JBL speakers
Seamless integration with MESH users
Cons
It does not include the Packtalk Edge unit
Important Links / Where To Buy
Cardo Packtalk Edgephones Image Gallery
Review Summary
Having the ability to communicate with a single rider or group of riders from the trackside or during a trip is invaluable.
The CPE provides a communication tool not previously available to Packtalk Edge users.
At $149.95, it's not an inexpensive tool, but one that provides great value for the right situation.
Hand signals from support drivers are eliminated using the CPE unit.
Perhaps the next version will allow the wearer to remove one of the earcups which would then make the CPE unit legal for car drivers to wear.
Introduction
In September of 2023, my colleague Amanda Quick did an introduction of the CPE units before its public release. My other colleague Jim Pruner reviewed the Cardo Packtalk Edge's KTM edition (same unit, just orange LOL) in November of 2022, so I guess my editor felt it was time for me to do some work, hence this review. I have used the Packtalk Edge for around eighteen months. And I have also installed the AGV Insyde comm system into my AGV Tourmodular helmet which is made by Cardo.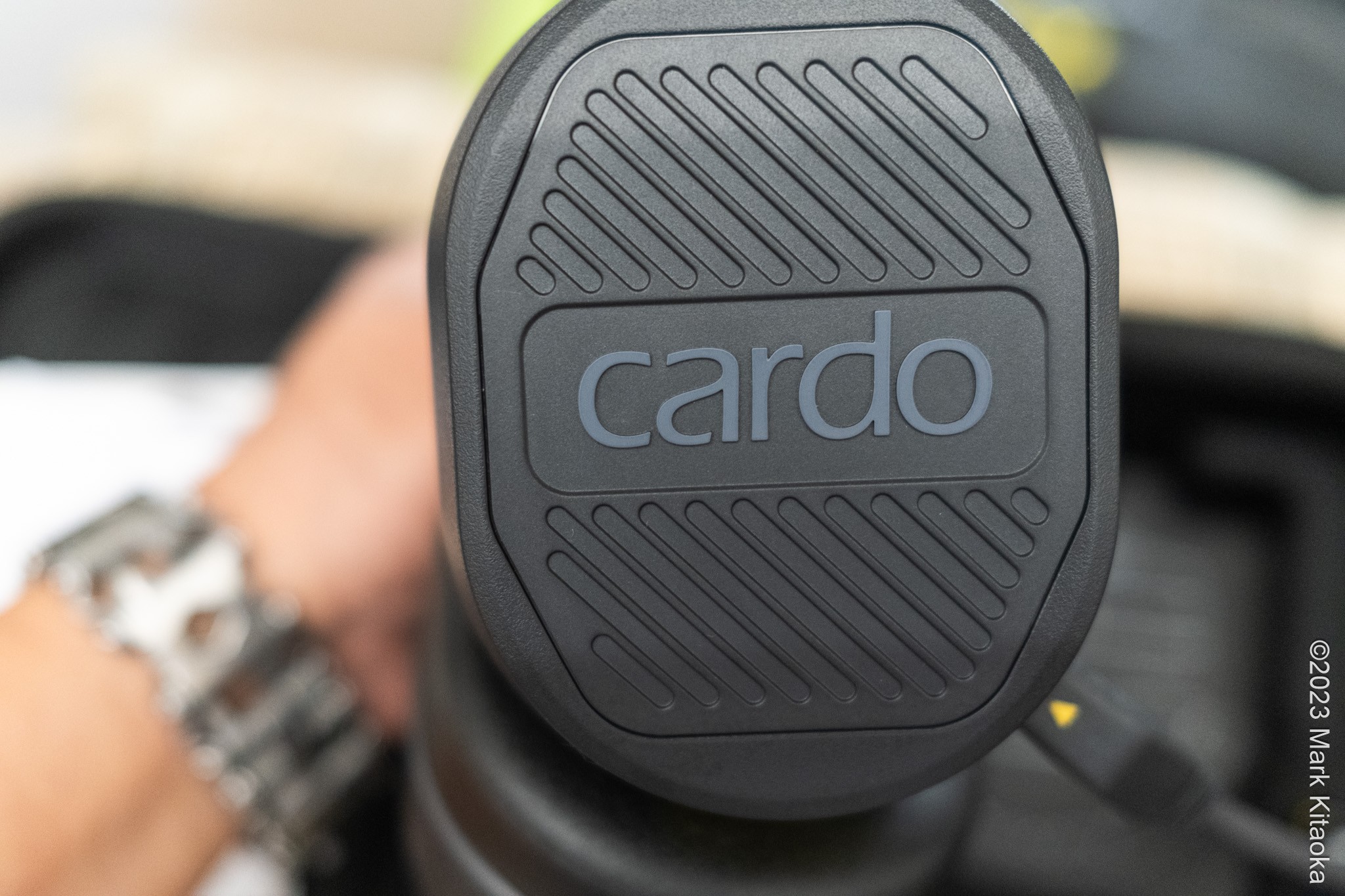 The CPEs are units that I never thought I'd use or want to use until they became available. My gf and I like to camp, or more accurately, glamp. My days of killing my food, knowing what vegetation to eat, where to locate water in the desert and backpacking are behind me. I'm much softer and lazy now.
So when we load up the car and head out for a week of glamping, I ride, and she drives the vehicle. We have the bike when we're there so we can two up and explore the area on the bike. When I learned that Cardo was releasing the CPE, I preordered one so my gf could talk with me as we caravaned to our location.
No more slowing down or speeding up so she can see me pointing to my belly that I want to stop for food, or to my crotch to indicate I needed to pee or go number two, EW. Now I can just say "Babe, I'm hungry and also need to poop." Easy She can listen to her music too and when we go for a ride, we just switch the Cardo Edge to her helmet.
The range of the CPE is the same as it is when using a helmet. I have not yet tried it with multiple riders using the Cardo MESH technology, but I have no doubt it will perform the same as when attached and used with a helmet. I can say that the microphone used for Cardo's Natural Voice commands is less demanding for placement than in a helmet. If the vehicle's windows are down and cruising along at 75MPH plus – in some instances, voice commands 'can be' less responsive. It's nothing big, just not as bulletproof as when windows are up using the air conditioner.
Assembling The System
The CPE comes in a very nice carrying case with a nice feature that illustrates how the folded headphones are placed BACK into the case. Even for a Neanderthal like myself, I can follow a picture.
Here I have attached the Packtalk Edge into the CPE and successfully folded it back into the handy carry case. Amazing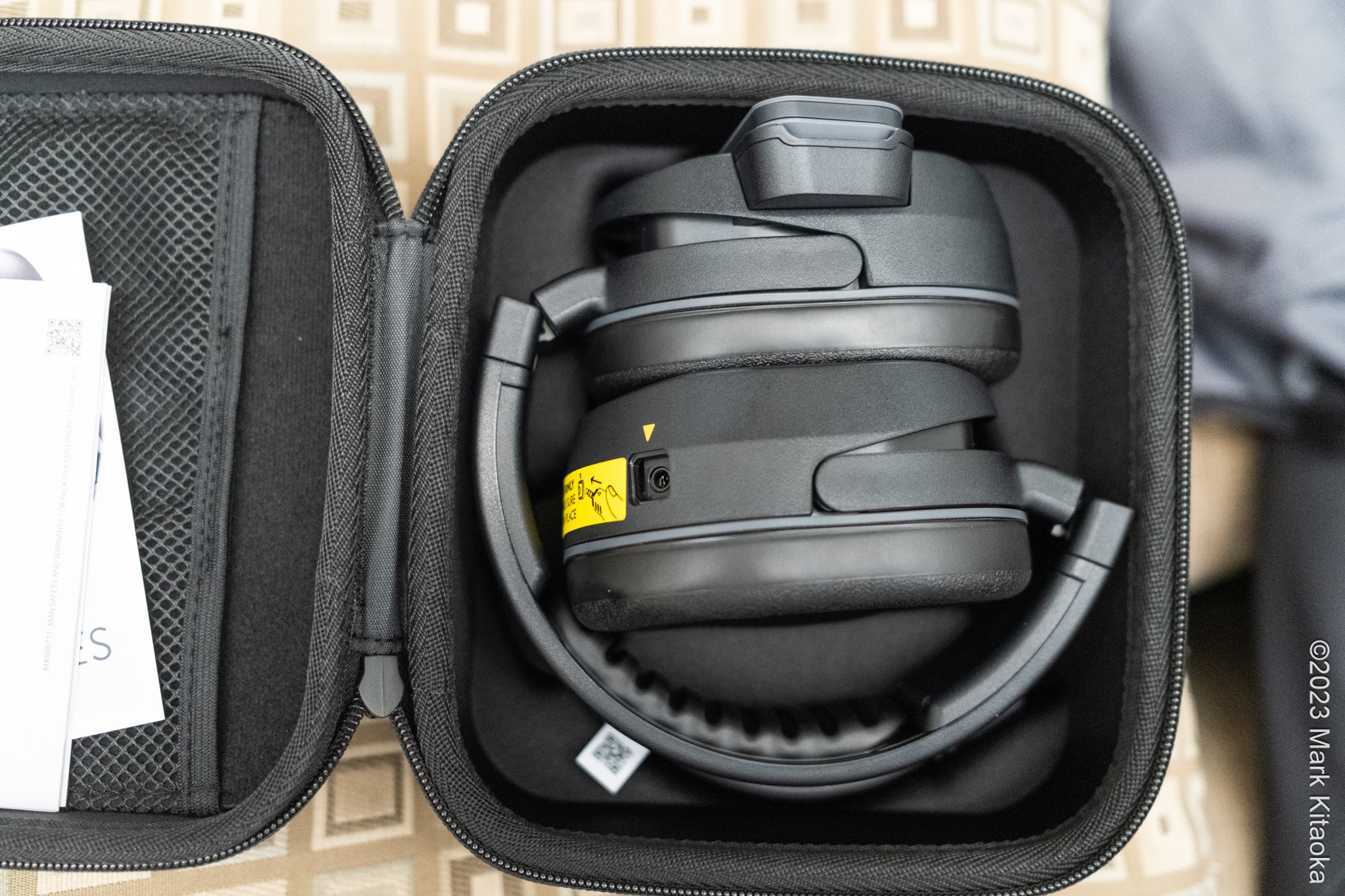 The instructions on how to insert the boom mic into the CPE are very specific about ensuring that it is correctly seated into the housing. Both yellow arrows should face each other.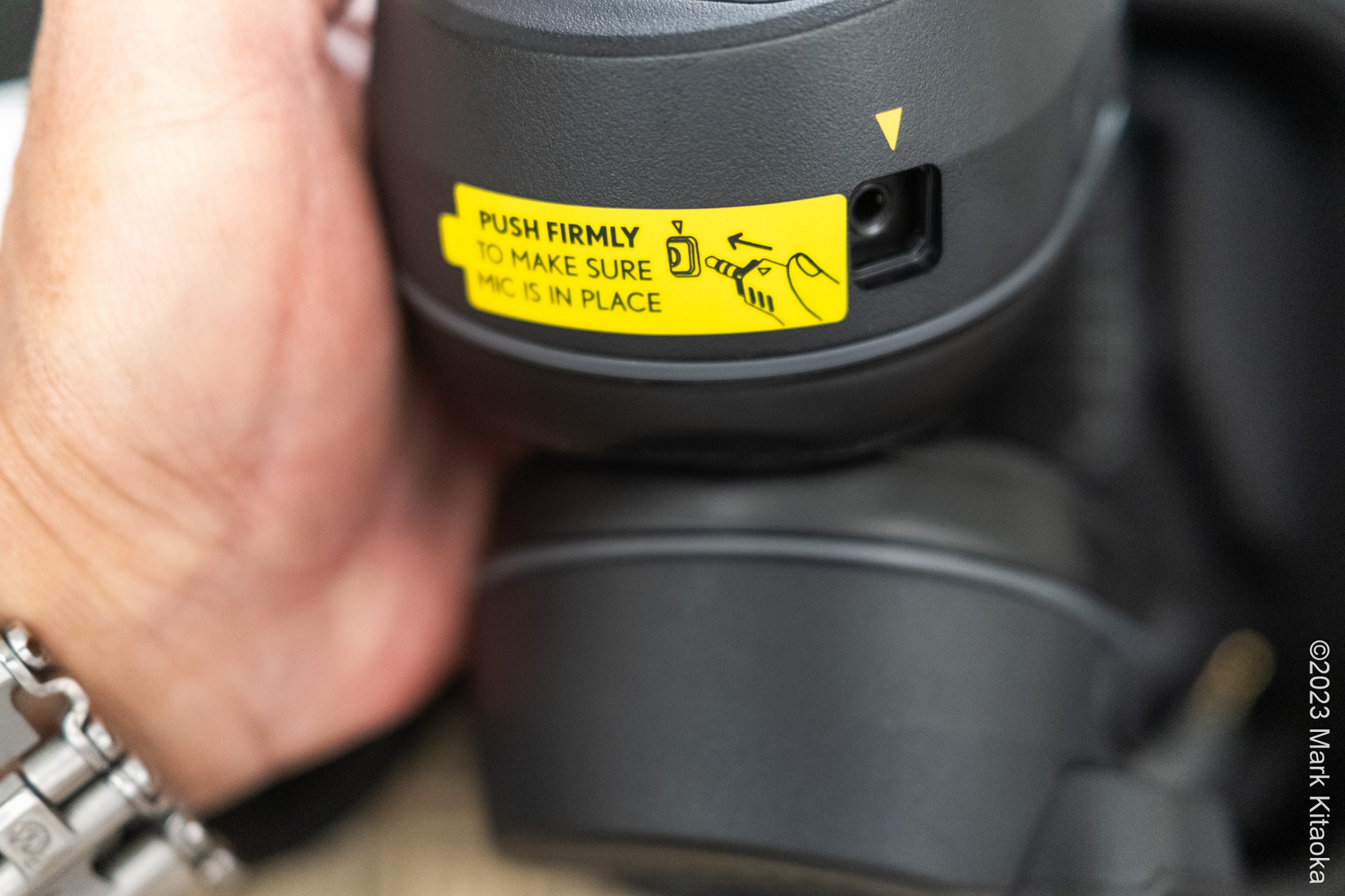 And just as on the helmet Packtalk Edge, the yellow arrow on the boom mic should face your mouth.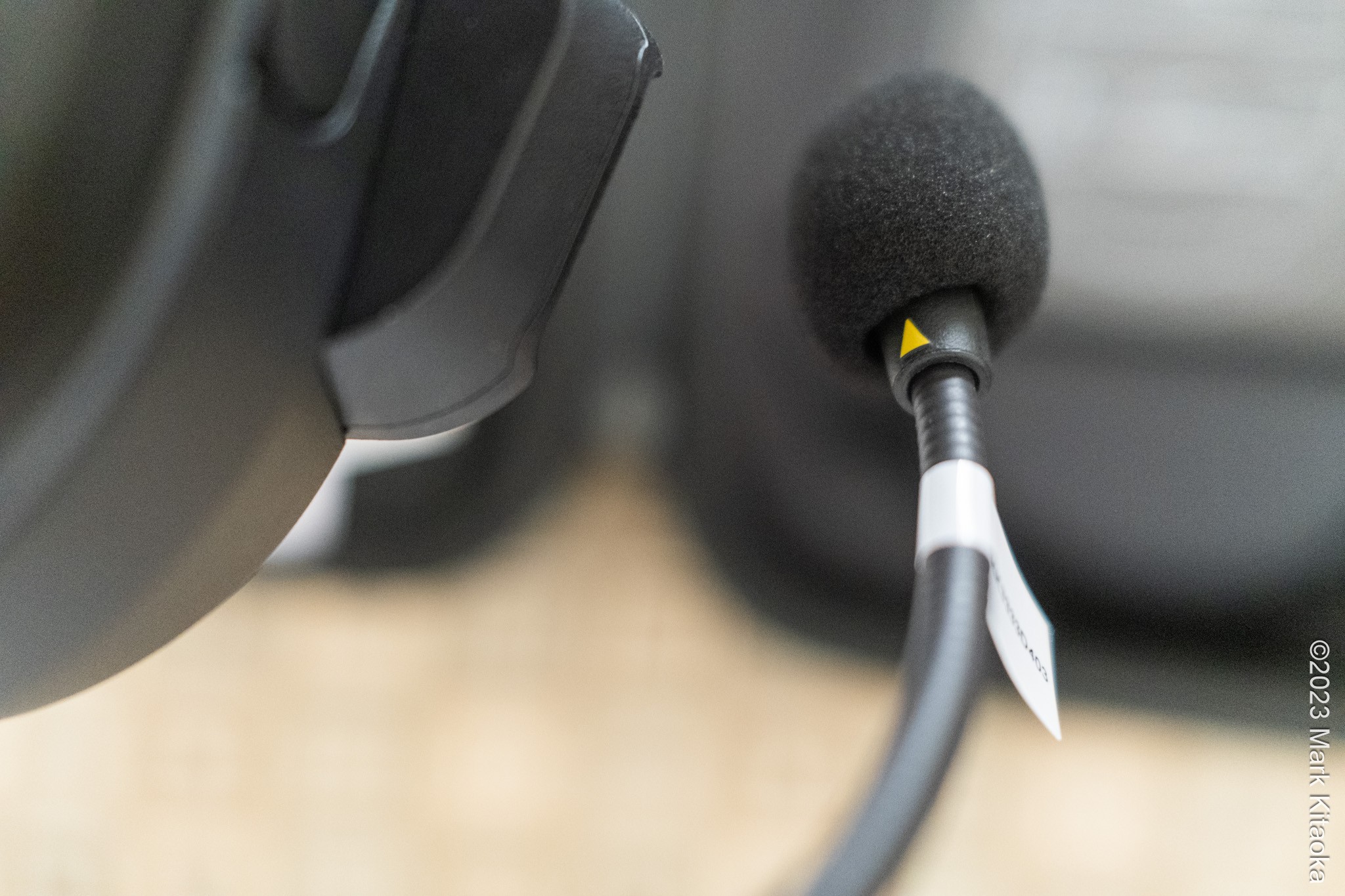 And like on a helmet installation, the Packtalk Edge attaches to the left side of the CPE headphones.
Both the right and left sides of the CPEs lengthen and swivel ensuring a comfortable fit as well as a very tight seal against each ear.
The padding along the crown of the headband is plush and comfortable…even for a baldy like me.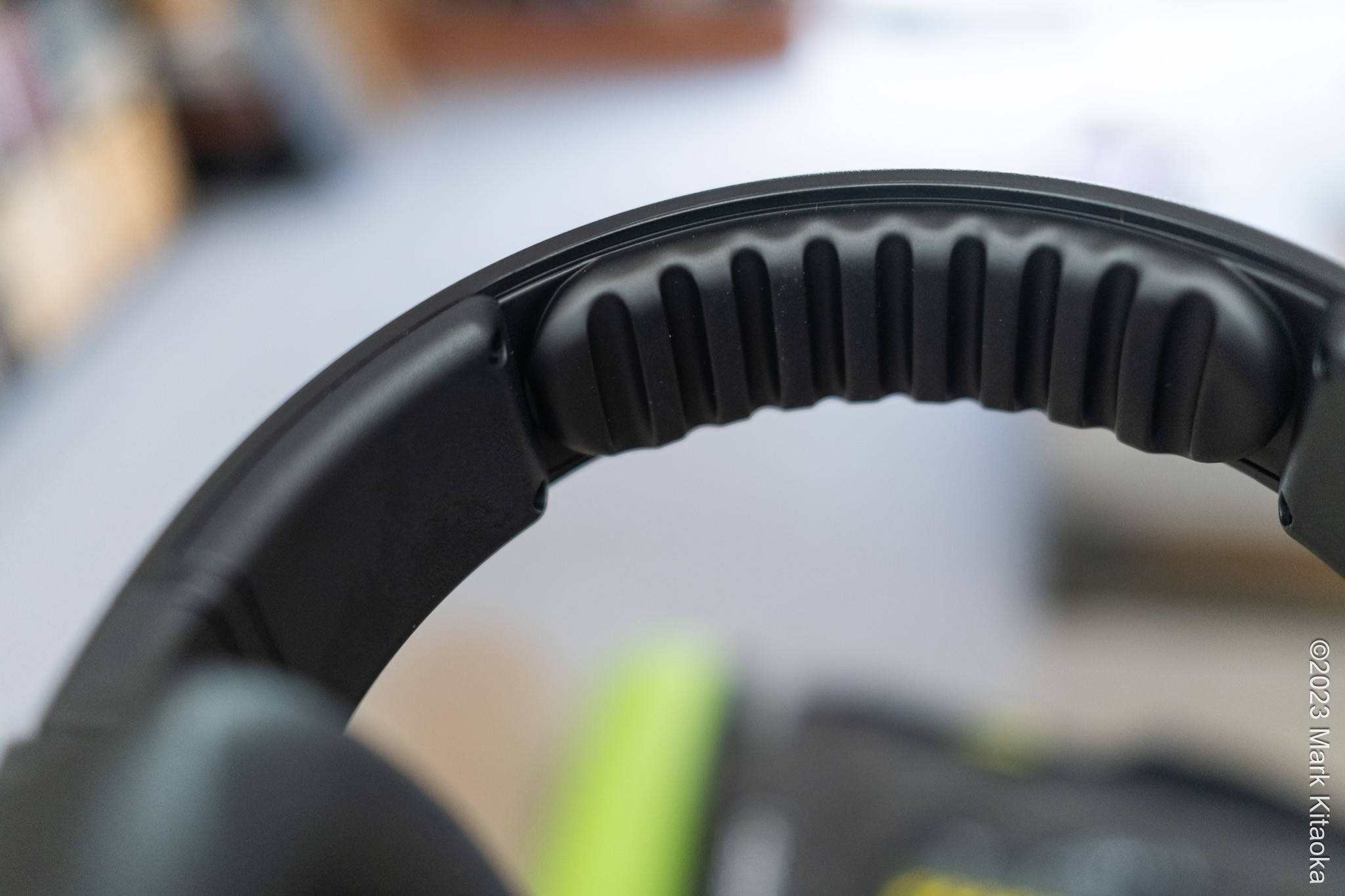 The sound, including the fidelity when listening to music, is stellar, due to the JBL speaker system. These sound better than the JBL speakers I've installed into my helmets. They must use larger drivers in the CPEs. Crisp and rich.
Verdict
As I stated at the start of this review, the CPEs is a tool I didn't think I needed until I had a pair. I was a road racing trainer and coach back in the early 2000s. I had a small camera in the nose of my RC51 wired to a VCR I held in a tail pack. Had I had a GoPro and a Packtalk Edge I could have coached the students as we rode. Not only can these be used for camera cars, but as a training tool for coaches to stand on the infield of turns talking to riders as they are cornering along with coaches following them, my gawd it would be incredible. Real-time, as you're riding feedback is invaluable.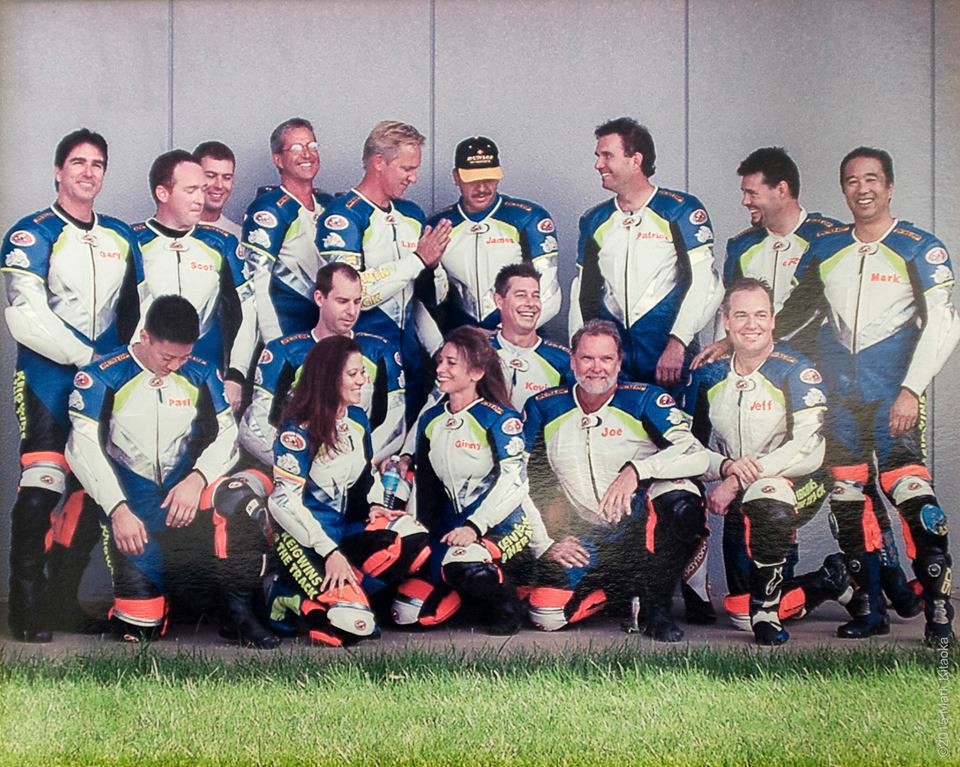 There are so many possibilities with this device. And on a completely unrelated to motorcycle use, I go to the range to keep my shooting skill sharp. These headphones are as effective in reducing gunshot noise as my range hearing protection. BUT I CAN NOW LISTEN TO MUSIC AT THE RANGE! I cannot wait for my range brothers and sisters to swamp me asking "Where the hell can I get those Mark!?" The uses are only as limited as your imagination. Thanks, Cardo!
Pros
Passive noise isolation is excellent
The included boom microphone can be removed
Cardo Edge comm unit magnetically connects to headphones
Natural voice commands
Incredible sound via JBL speakers
Seamless integration with MESH users
Cons
It does not include the Packtalk Edge unit
Only functions with Cardo's Packtalk Edge