The Australian leg of the Women Riders World Relay 2019 has the most riders of any nation taking part, says Aussie relay ambassador Christi Hartwig (pictured above).
She says even though registrations have not officially opened for the relay which will pass through Australia in August/September, they already have 3500 Australian members.
The Women Riders World Relay is the idea of UK office manager and keen rider Hayley Bell, 27, to alert the motorcycle industry to the growing number of female riders.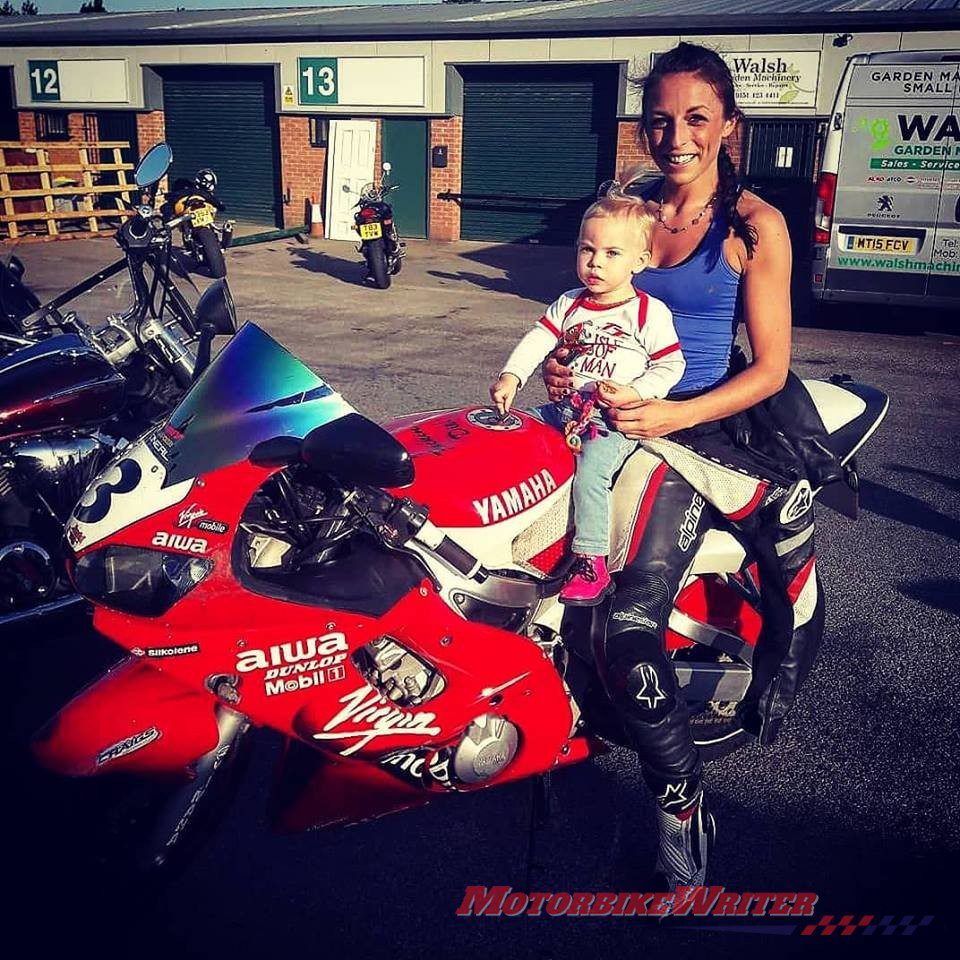 "Women Riders World Relay is an opportunity to celebrate female motorcyclists and gain worldwide recognition, as well as to raise awareness of the fastest-growing segment of the motorsport industry," she says.
Women can register on the Facebook page here while the public can monitor their progress on this Facebook page.
Relay starts
It started at John O'Groats, Scotland, on February 27, 2019, and will be relaying a baton from woman to woman and from country to country over the next 12 months. More than 14,000 women have so far registered.
The women have since ridden through Scotland, Ireland, England, France, Portugal and Spain.
The baton arrives in Perth from Indonesia on August 25 and should receive a warm and enthusiastic welcome from Aussie women, says Christi.
"I have built a team to assist me, creating a route throughout Australia," Christi says.
"I'm pleased it's generating positive feedback. The women are excited, they want to ride!"
Christi last year became a moderator, team manager and tasker for the relay and is now the Ambassador for Australia.
"I'd like to unite, inspire and encourage female riders throughout Australia," she says. 
Relay with purpose
Hayley says she started the relay to show the motorcycles industry the female market that is "so blindly overlooked".
"I'm tired of going into motorcycle stores and seeing four variations of pink leather jackets that look as though they have been thrown together as a half-arsed attempt after they have spent months creating fantastically designed men's suits," she says.
"I'm not preaching feminism, nor am I subjecting myself or our group to being labelled as 'anti-man'.
Australian relay itinerary
Day 1: 25 August 2019, Perth to Norseman 772km;
Day 2: 26 August, Norseman – Nullarbor RH, 905km;
Day 3: 27 August, Nullarbor RH – Port Augusta,764km;
Day 4: 28 August, Port Augusta – Adelaide – Mildura, 702km;
Day 5: 29 August, Mildura – Bendigo – Melbourne, 553km;
Day 6: 30 August, Melbourne – Wagga Wagga, 490km;
Day 7: 31 August, Wagga Wagga – Bathurst – Orange – Dubbo, 520km;
Day 8: 1 September, Dubbo – Tamworth – Glen Innes, 515km;
Day 9: 2 September, Glen Innes – Brisbane – Noosa, 502km;
Day 10: 3 September, Noosa – Gympie -Toowoomba -Byron Bay, 614km;
Day 11: 4 September, Byron Bay – Newcastle, 624km;
Day 12: 5 September, Newcastle to Batemans Bay, 456km;
Day 13: 6 September, Batemans Bay – Canberra  – Sydney, 442km.
Here are links to the various WRWR groups: