Aussies have a deep love affair with British bikes that stretches back almost 100 years and now they can express that love by buying a classic Brit bike in the Shannons Autumn Online Auction.
At one stage, Australia's motorcycle industry boasted more than 30 brand names, most of which were powered by British engines.
Aussies also favoured British bikes right through until the Japanese superbikes of the 1970s.
Now Brit bike fans can again express their love of UK mechanical hostly at the annual Shannons auction highlighted by Manx Nortons and an 1949 AJS 350CC 7R from 48 years of same family ownership.
The auction kicks off on 13 April 2021 and closes on April 20. 
Three bikes come from the estate of the late Fred O'Farrell, who competed regularly at circuits like Amaroo Park and Oran Park.
The undisputed leader of the pack is a fabulous 1954 Norton Manx 500cc with a short-stroke Ray Petty conversion and a British and Bathurst race history.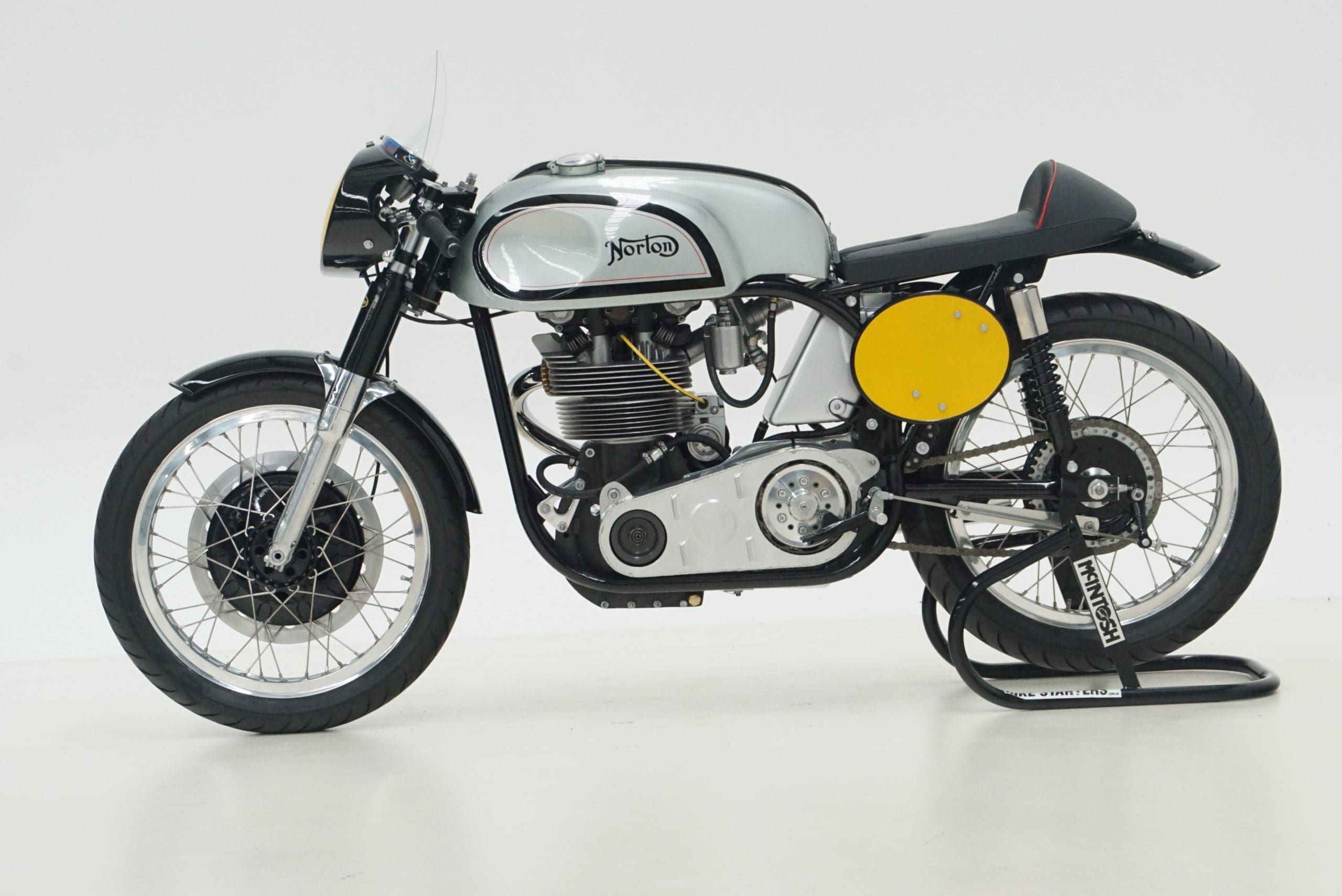 Built around a J11 M2 all-welded frame, this long-stroke Norton was originally sold in Oxford, UK, but underwent a short stroke conversion by Ray Petty (whose stamp appears on the crankcases and front brake ring) before coming to Australia.
Since brought up to 1961 spec, the Norton spent many years in Mt Gambier from where it was raced to fourth place at Bathurst by Rob Assink. After changing hands locally several times, the Manx landed in Warrnambool (Victoria) where it was given a general tidy up.
The Norton's 498cc single had never been apart until its conrod was sent to Summerfields for a new big-end bearing. Used sparingly since, it was run up and down the local road by the vendor around six years ago and comes with paperwork and notes on its history. Genuine Manx Nortons rarely come on the market and this fine example is expected to sell in the $50,000 – $60,000 range.
The Manx is one of four Classic Nortons in the auction. Others are a fully-restored 1968 Norton Commando 750cc Twin Fastback in immaculate condition (the 307th Commando built – $20,000 – $24,000), a 1954 Norton ES2 500cc restored to a high standard with the make's famous chrome and black livery ('no reserve' $10,000-$12,000) and a 1950 Norton ES2-based special ('no reserve' $7,000-$10,000).
Another all-time classic British motorcycle is a 1949 AJS 350CC 7R with an Australian racing history that has been in the same family ownership for 48 years ($45,000 – $55,000).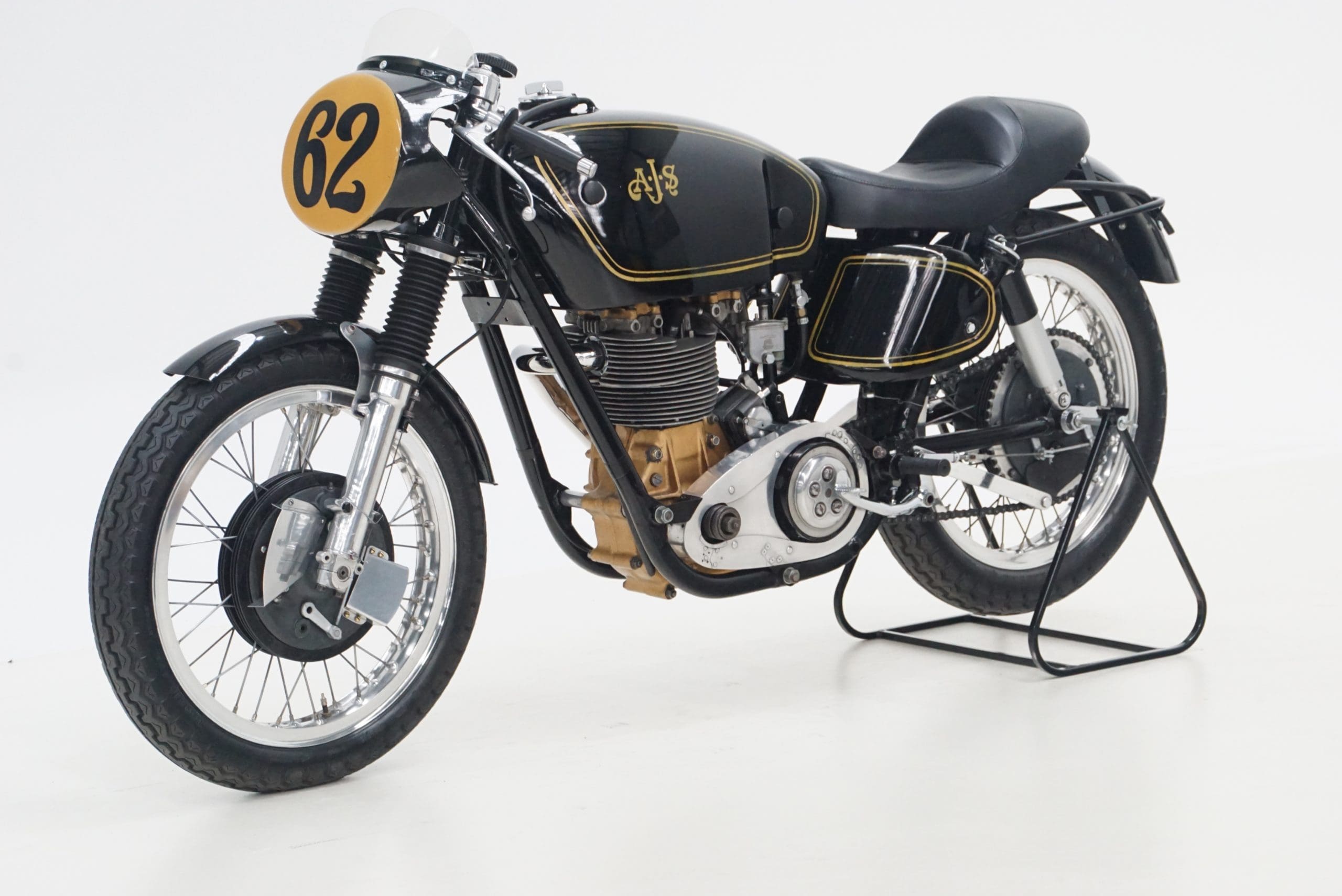 An alternative for AJS enthusiasts from the family of the Late Fred O'Farrell is a classic 1948 AJS 7R race bike now running a Velocette single cylinder 350cc engine ('no reserve' $16,000-$22,000).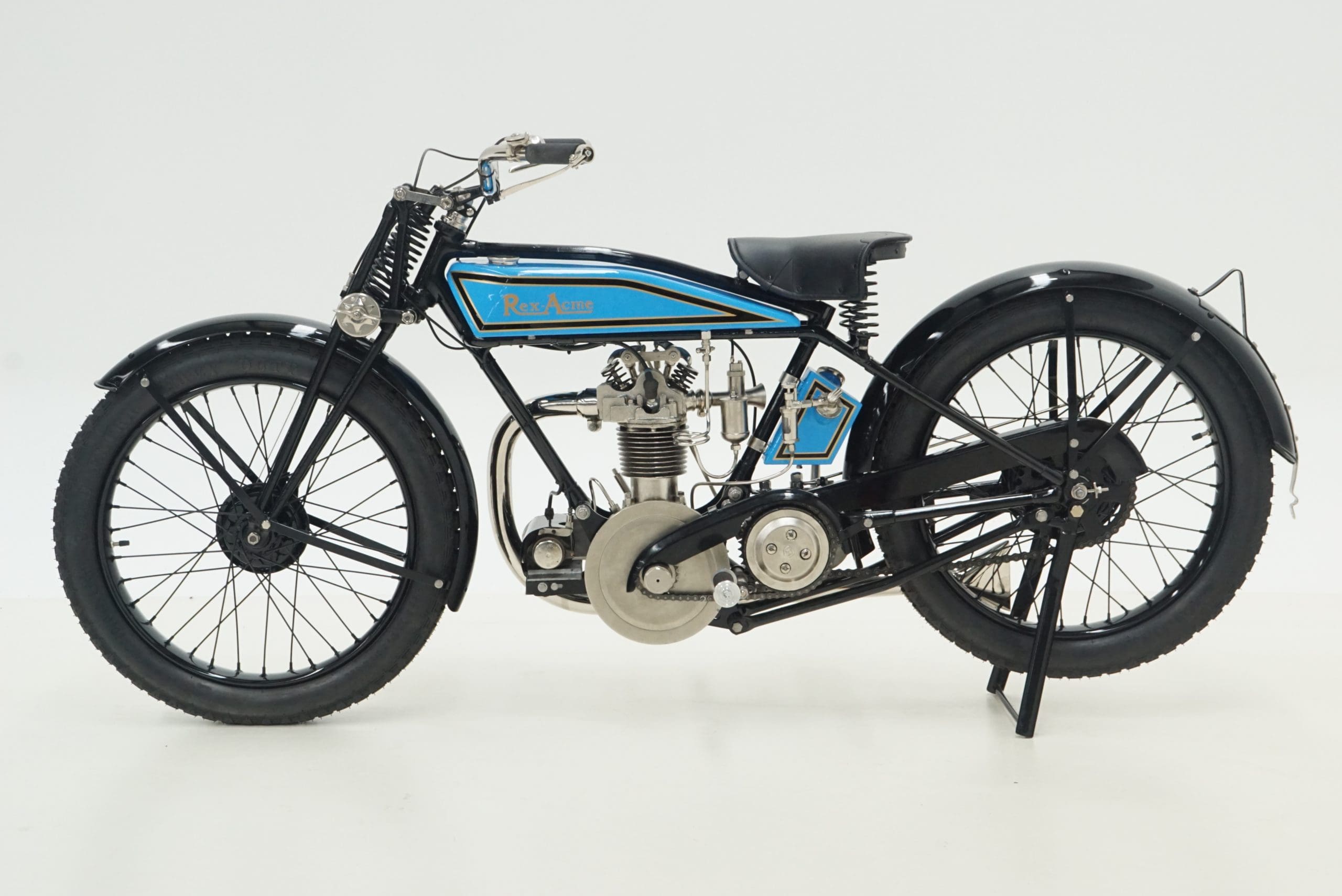 Great British Pre-War motorbikes in the auction include a very rare c1933 Rudge 500 TT Replica motorcycle ($14,000 – $18,000) and an ultra-rare and beautifully-restored 1926 Rex Acme Sports motorcycle fitted with a 350cc Blackburn ohv engine ('no reserve' $18,000-$22,000).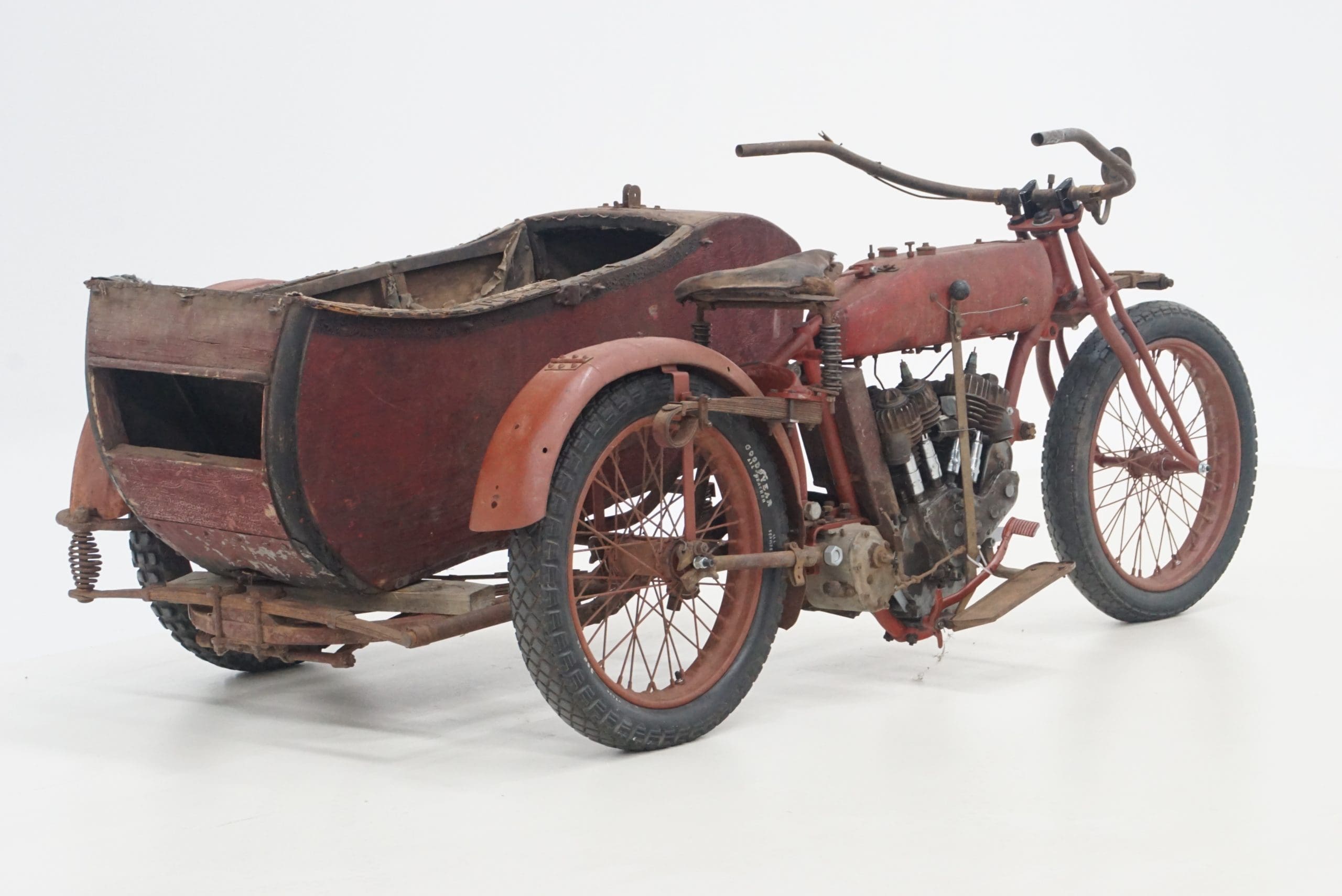 American bikes in the auction include a 1923 Indian Standard Power Plus Outfit with its original sidecar offered with 'no reserve' in major project condition for $10,000-$15,000, along with two much more recent Harley-Davidson FLH 1200 models – an original, but cosmetically refreshed 1967 Electra-Glide ($30,000-$36,000) and an unrestored 1978 '75th Anniversary Edition' AMF model  – one of just 2,120 made ($20,000 – $25,000).
Japanese motorcycles include three Hondas and a Suzuki GT750 triple, with the standouts being a stunning, orange 1974 Honda CB750/4 K4 and a 'no reserve' 1981 Honda CBX 1000 showing only 22,406km in the hands of three owners ­ – both Hondas in immaculate condition and expected to sell for $22,000-$28,000, with the CBX 1000 offered with 'no reserve'.
Also in the auction for scooter fans there are three Classic Vespas – a restored 1962 Piaggio 150cc ('no reserve', $5,000-$8,000); a  c1974 Vespa Piaggio 150cc Sprint model ('no reserve' $6,000-$8,000) and a modern, but retro-styled 2009 Vespa GTV 250ie ('no reserve', $5,000-$7,000).
To view all auction lots, visit www.shannons.com.au