Forgetting to turn off your indicators could be a danger as they give a false signal to other traffic, but now the aftermarket Audicator sounds an alarm to remind you to switch them off.
Many new motorcycles now come with automatic self-cancelling indicators and there are even aftermarket versions hitting the market.
However, some riders find they switch off too soon or stay on too long.
These aftermarket indicators get around that problem by providing an audible alarm which can be preset by the rider to start after a certain number of indicator flashes.
They start off with a quiet alarm that gradually builds to whatever level you determine. You can also select the warning sound.
The alarm can be manually cancelled by the application of the brakes and will reset when the brake is released, such as when waiting a long time at a set of traffic lights.
Audicator does not turn off the indicators. It only alerts you to remember to cancel them.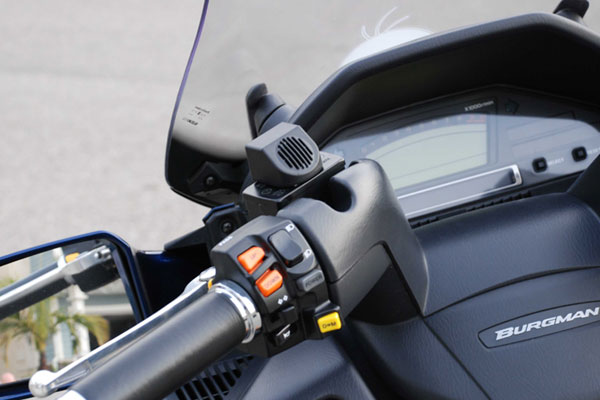 To program the Audicator, you use the brake lever as a switch to select the program item you want to change from the menu. The first item is the number of silent flashes. You simply tap the brake the same number of times as your required number of flashes before the alarm activates.
Audicator only requires attaching four wires to the wiring harness and a speaker and control box which are smaller than most hydraulic brake or clutch reservoirs.
Audicator marketing spokesman Paul James says the device can be purchased online for delivery to Australia ("Rest of the World" category) for £49GBP (about $A95), including postage.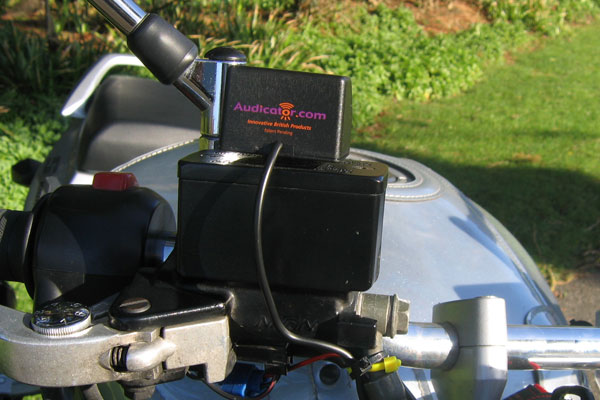 The Audicator takes all its power from the indicator flashes and the total consumption is a negligible 0.5watts. There is no power consumption when the vehicle indicators are off.
Dr Ross Blackman, research associate at the Centre for Accident Research & Road Safety – Queensland (CARRS-Q) at the Queensland University of Technology suspects that riders who have forgotten to turn off their indicators could be involved in crashes when motorists mis-read their intention to turn.
Meanwhile, to avoid SMIDSY T-bone style crashes, never assume a motorist has seen you and always double-check that you have not given them a false indication.