The next-generation Arai Regent-X helmet will address the problem of tight-fitting helmets being difficult to pull on and off.
It will be released late this year with the latest version of Arai's Facial Contour System.
This system includes a 5mm adjustment in the jawline and cheek pads that "articulate up and down" as you pull on and take off the helmet.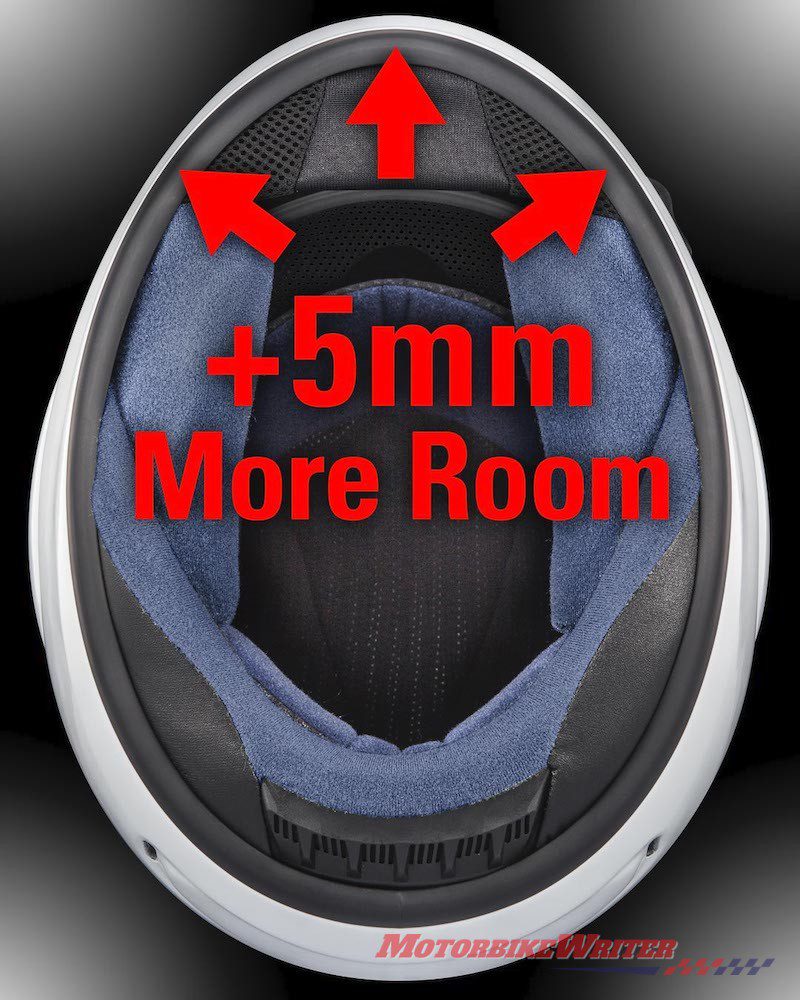 They say this makes it easier to pull on and take off.
When the helmet is on, Arai claim the cheek pads will wrap around your face for a snug fit.
This is important as brain injuries can occur if your helmet does not fit tightly around your head.
Although it has a snug fit, the cheek pads have bigger speaker recesses and they say it is now easier to fit an intercom.
And, as usual, the cheek pads are adjustable and come in multiple sizes to fit your head.
It also comes with their usual multi-density one-piece liner.
However, some people with round heads (like me) can't wear Arai helmets as they have an oval shell shape.
Arai Regent-X
Arai has also fitted a lighter weight neck roll, although they don't say how much lighter it makes the helmet.
But Arai does claim it reduces wind noise seeping in from the bottom of the helmet.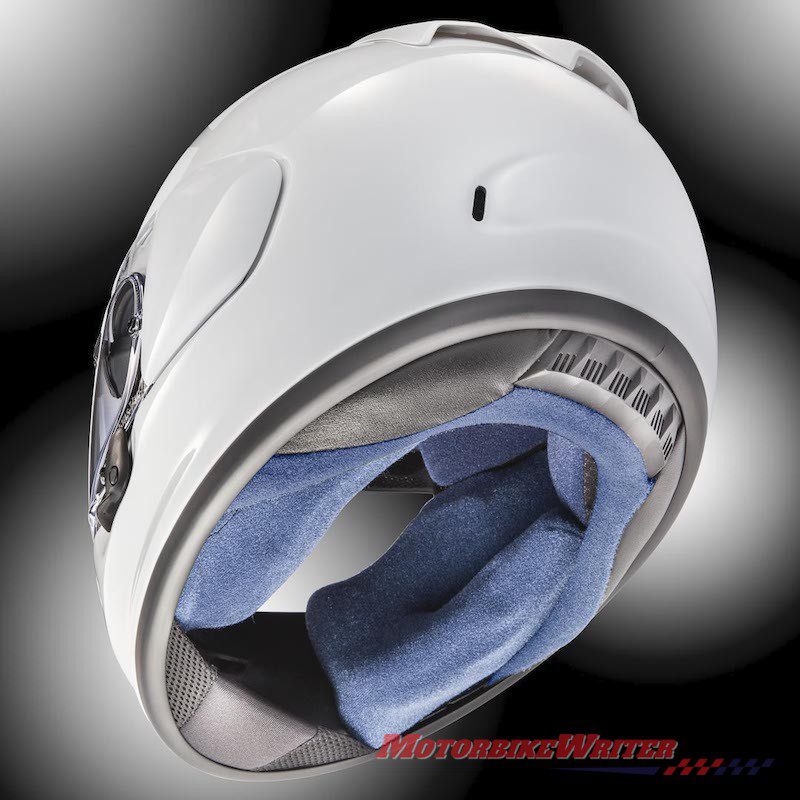 Protection is claimed to be the same as their race helmets even though it uses a new less-expensive resin.
We don't have confirmation yet of its arrival time or prices in Australia.
Aussie prices for Arai helmets range from about $550  for the Acces-III to $1339.95 for the RX-7V graphic.
It will be available in sizes XS-XXL in solid colours and graphics.