The famous Australian motorcycle stand business Anderson Stands has started 2018 with a rejuvenation of the business, workshop and manufacturing.
Previously it was under the umbrella of CBA Engineering as the parent company, but has now been purchased from owner Chris Anderson by passionate Sydney-based motorcycle racer Michael Jeffrey, who is a mechanical engineer, fitter and machinist, welder and fabricator. More info here on the best multi-process welders.
"Chris decided mid last year to downsize and we made an offer to continue the manufacturing of Anderson Stands and keep this iconic Australian brand and the product line alive. These are a quality made stand and a staple in the Australian marketplace," Michael says.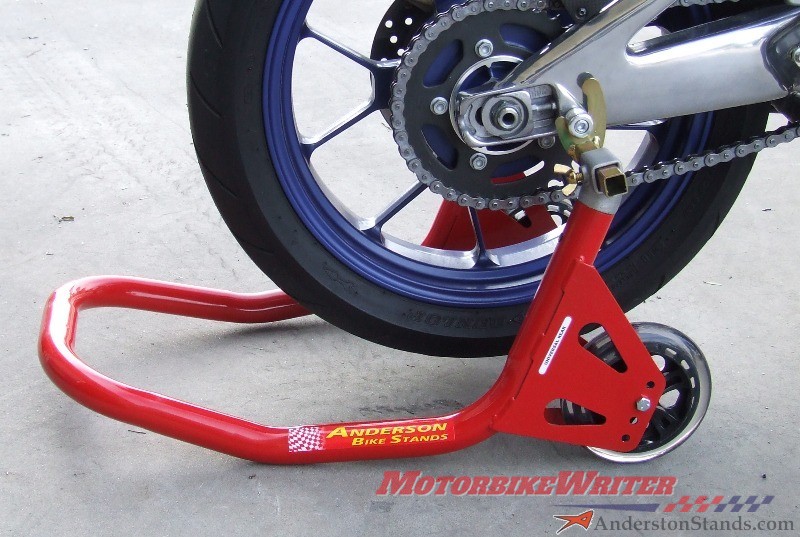 "Chris has continued in the manufacturing industry and continues to work with us in the background to provide his expertise and experience towards Anderson Stands.
"In the transition last year to our new location, we took the opportunity to refurbish the machinery and equipment for a fresh new start. During this time we tried to quietly re-establish the production of the Anderson Stands but the continued interest and demand for the Anderson products has been overwhelming, it is a great problem to have but it has been a problem for us to satisfy this demand and to get ahead with our production.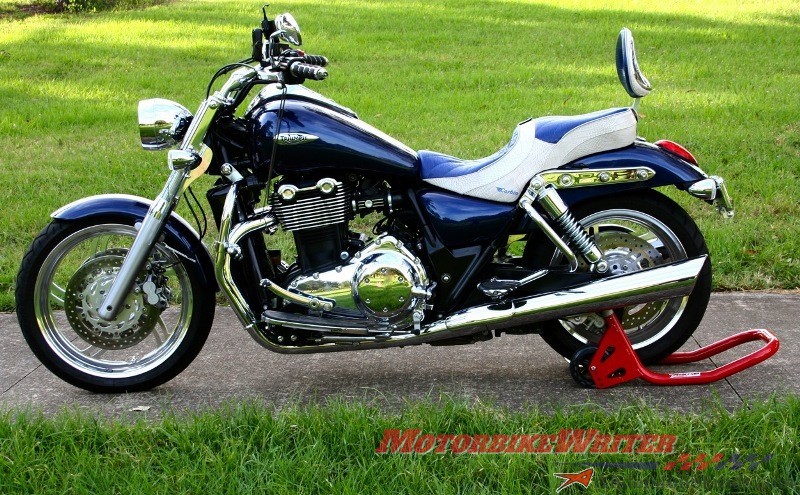 "But when the first load of stands return from the powder coaters in their beautiful Anderson Red coating, this was very exciting and now despite the rumours of closing, this was true evidence that we are now back in business and moving forward."
The Aussie stands have been used by road riders, professional racers and race teams and have a reputation for their quality and performance.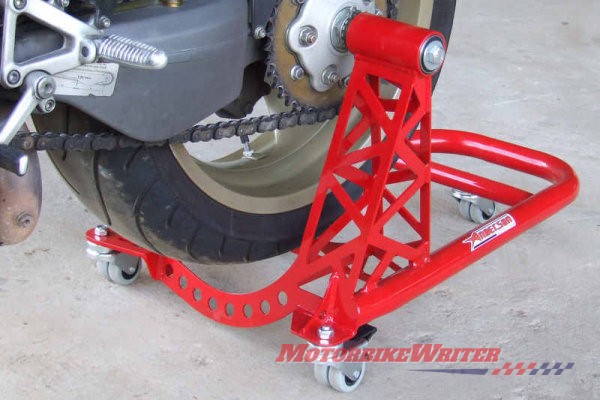 The famous stands have a 30-year history of making original stands and claim several firsts: adjustable width and interchangeable attachments; Big Wheel design; incorporate height adjustment; Castor stands (dubbed the Spacesavers); and a front Under Fork stand.
"They are Australian made with Australian steel and Australian quality and manufactured right here in Sydney," Michael says.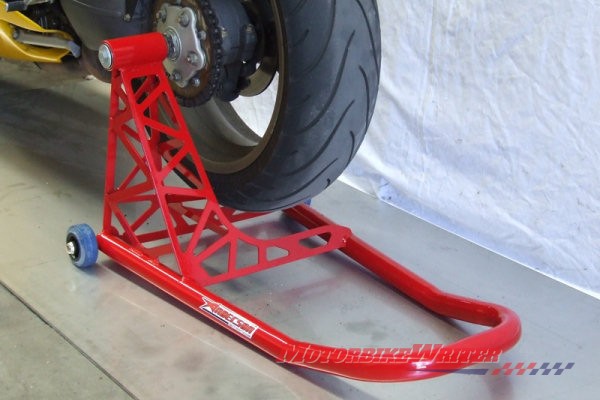 "Chris designed, fabricated and manufactured these stands to be functional and lifelong, with no compromises and we will continue to manufacture Anderson Stands true to these values.
"We are not going to compete against the Chinese market, we do not build Flat-Pack stands."
All their stands are fully seam-welded and powered-coated. They intend to bring back the chrome option later this year.
Click here to see their product list and prices.