Wrecking Crew Riders Jared Mees and Davis Fisher have been cleaning up around town – and they're not stopping anytime soon.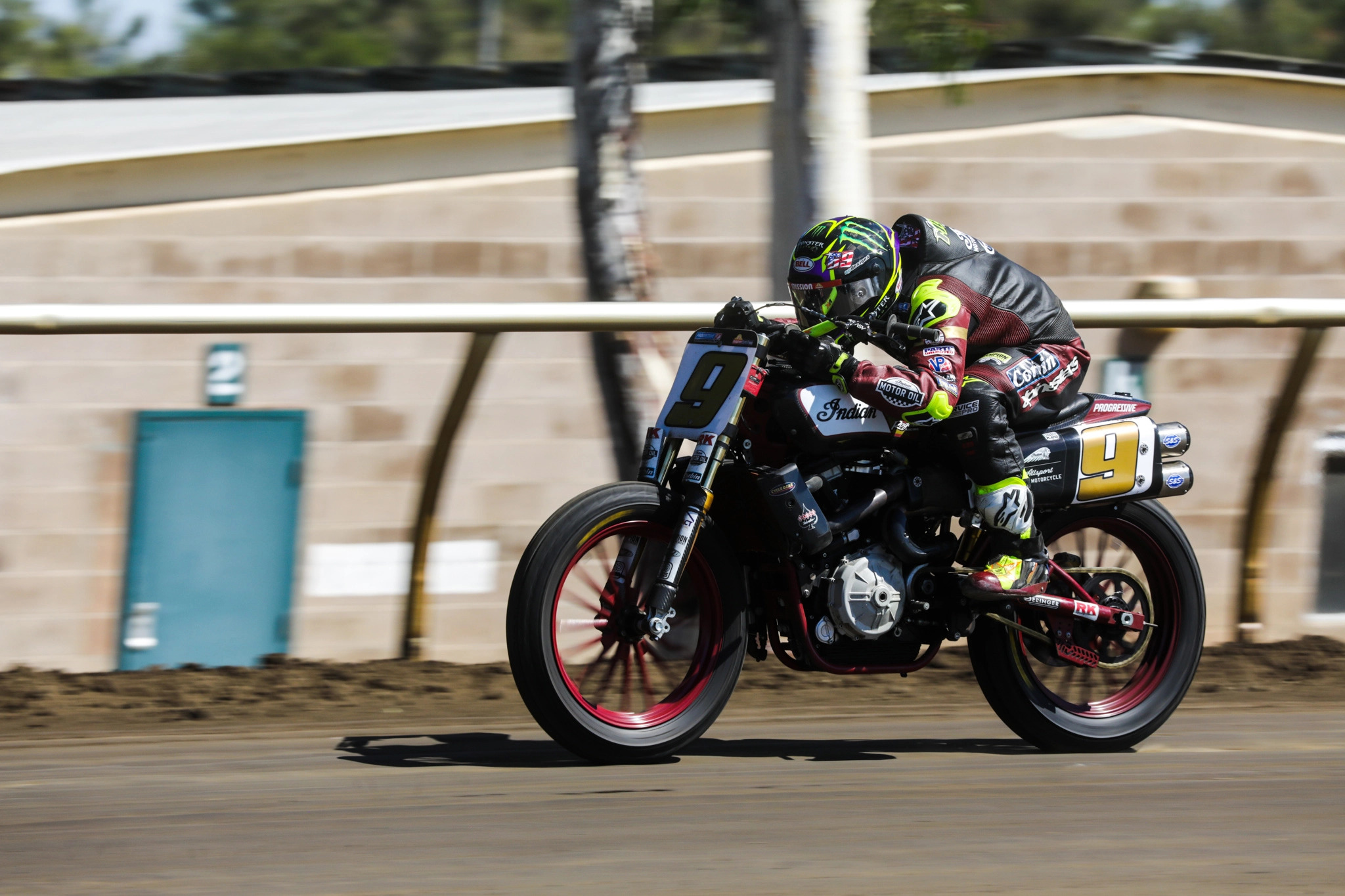 It was a tough scene yesterday. Indian Motorcycle Wrecking Crew mate Briar Bauman started with an early lead after a full red flag restart for the Main, with Mees following close behind in second place. Mees would have seen a different podium had Bauman not hit a wet patch and caught the side of a hay bale, flinging the rider over his bars and sending his bike into the path of Indian Motorcycle privateer Sammy Halbert.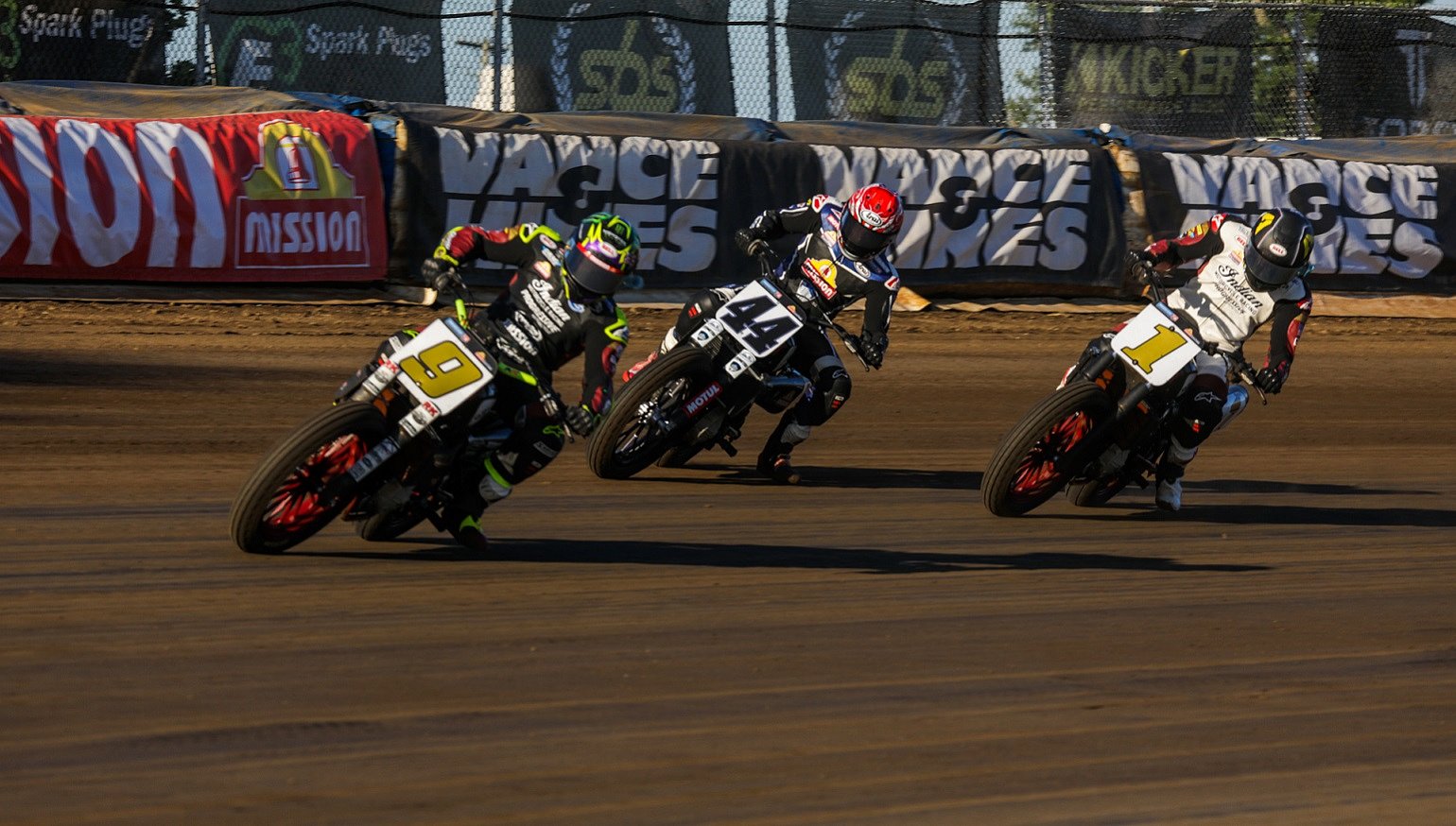 With Halbert on his way to the hospital and Bauman eventually backing out due to physical injury after a restart on his backup bike, Mees flew through the finish as the new 2021 SuperTwins champion.
"First and foremost," says Gary Gray, Vice President Racing, Service & Technology, in a statement, "we wish Sammy and Briar a speedy recovery. It's an unfortunate way to end the season, but we know these guys are warriors and will be back stronger than ever."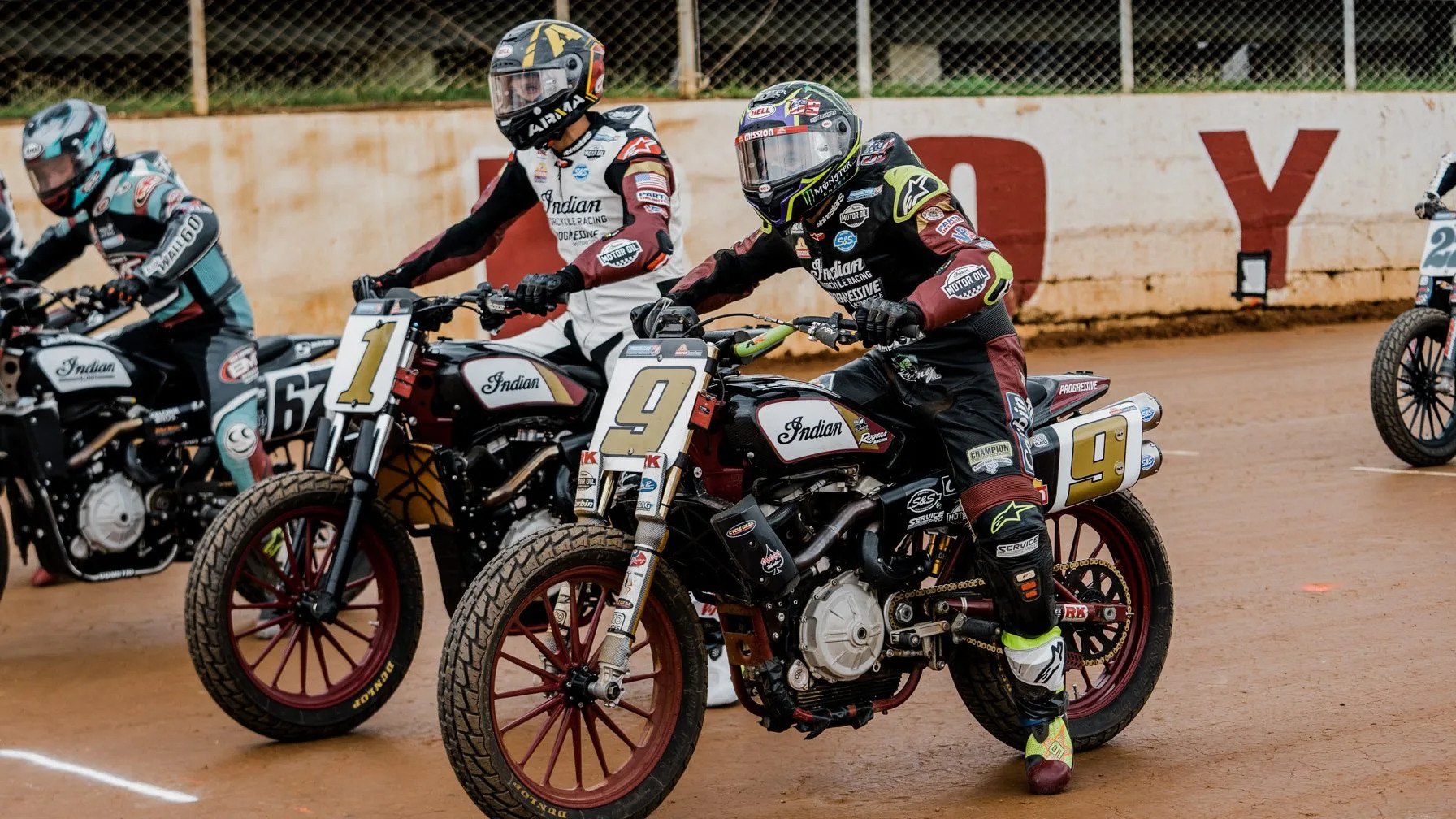 "We also want to send a huge congratulations to Davis Fisher and his team, as they put in incredible work and truly deserve this victory. We also cannot say enough about Jared Mees – a true competitor in every sense of the word. Congrats on number seven, Jared."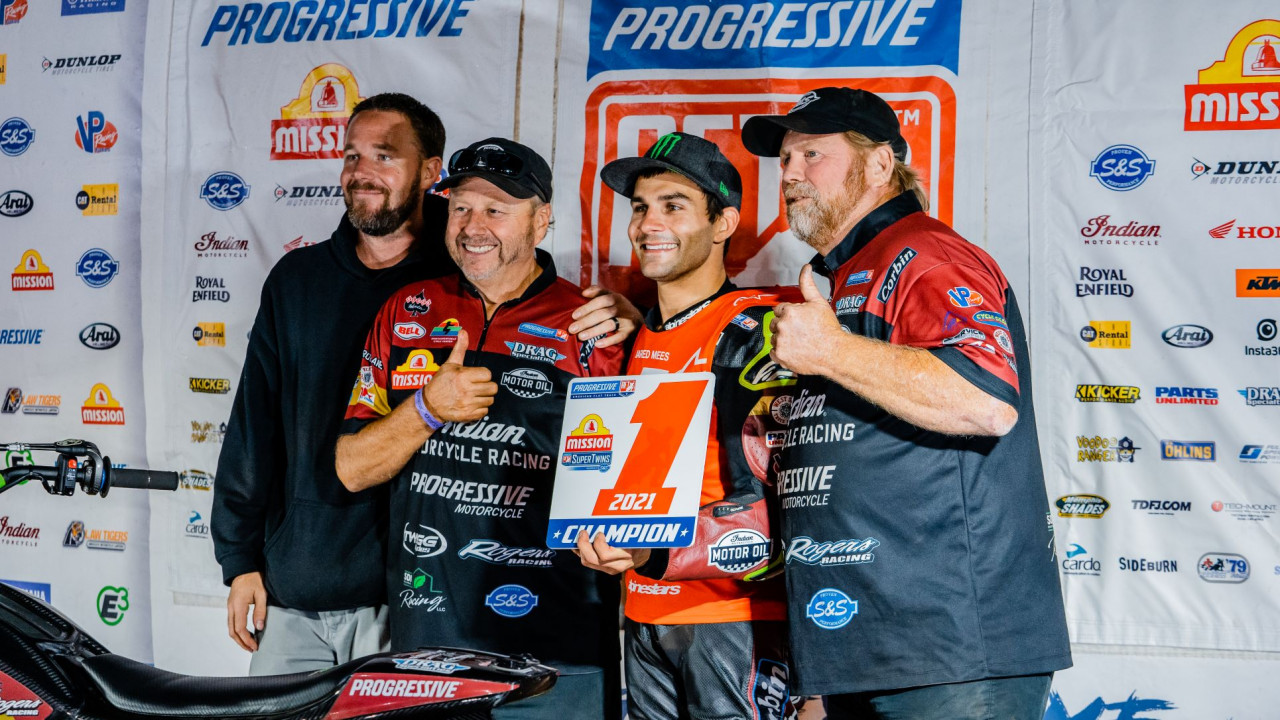 Mees has been showing us his finest hours, with this year showcasing some amazing technical moments despite the athlete's recent knee surgery. The physical setback cost the racer precious points in the standings, galvanizing him into what can only be described as a phenomenal season.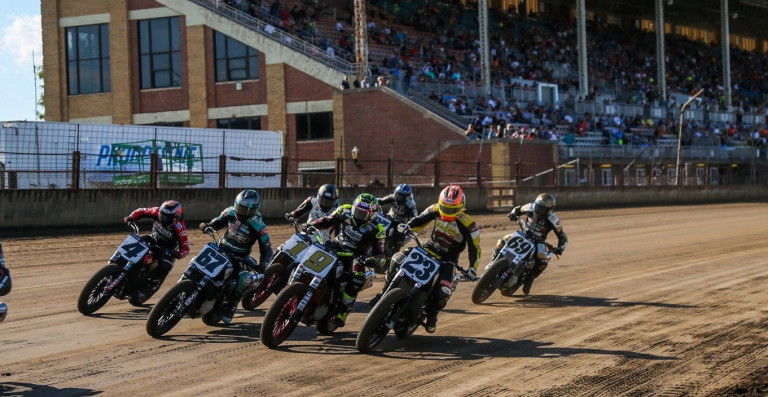 The press release states that the champion now has 60 career wins, seven Grand National Championships, and multiple records under his belt – and it's only a matter of time before Mees tackles the final two championships that stand between him and his career goal to match the record-holding nine championships of Scottie Parker.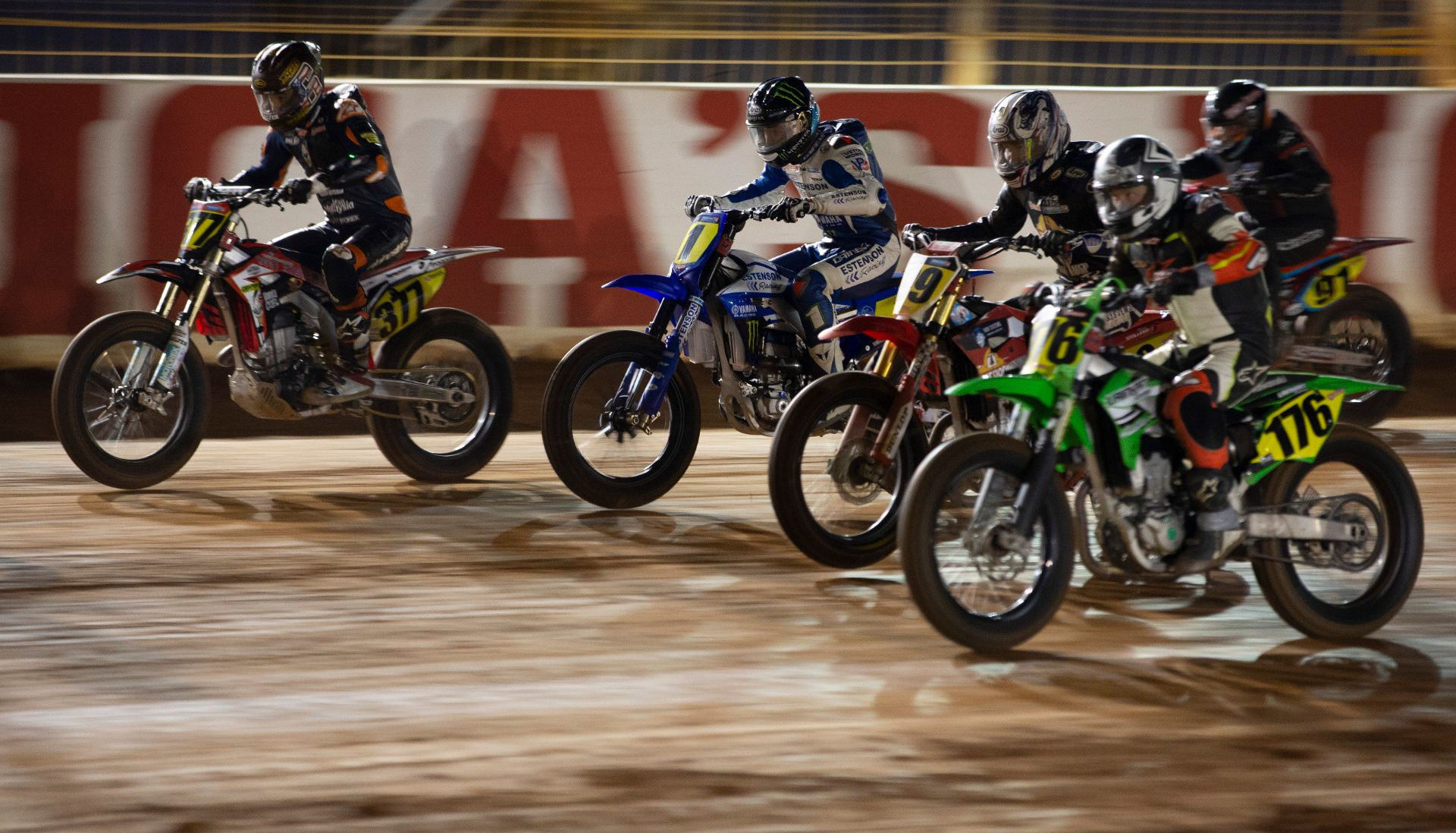 And with Indian Motorcycle privateer Davis Fisher providing the proverbial cherry on top by earning his first career AFT SuperTwins victory reaching the top of the Charlotte Half-Mile podium, Indian Motorcycle Racing has much to celebrate. 
Our best to the two champions during these fine moments, and wBW can't wait to see what they're up to next.
Stay tuned for updates, and as always, stay safe on the twisties.