Whether riding in the city or on dirt roads, you're constantly exposed to the elements. Obviously, in more demanding terrain, the riding conditions become more challenging. Because riding in your neighborhood is not the same as going into the backcountry or the outback. Still, the versatility of a balaclava will be helpful in any situation.
Balaclavas, also known as ski masks, are close-fitting cloth headgear designed to cover the head and lower part of the face. This garment covers most head and neck skin, typically exposing the eyes. 
And while you can and probably should wear balaclavas for many purposes like skiing, snowboarding, hiking, and more, their features and benefits make them more essential as motorcycling equipment. For instance, sweat absorption, helmet padding, and their ability for both warming and cooling allow riders to stay comfortable in different temperature conditions.
So, stay tuned to discover our picks for the best balaclavas to wear while riding a motorcycle.
Naroo F3H / F3F Balaclavas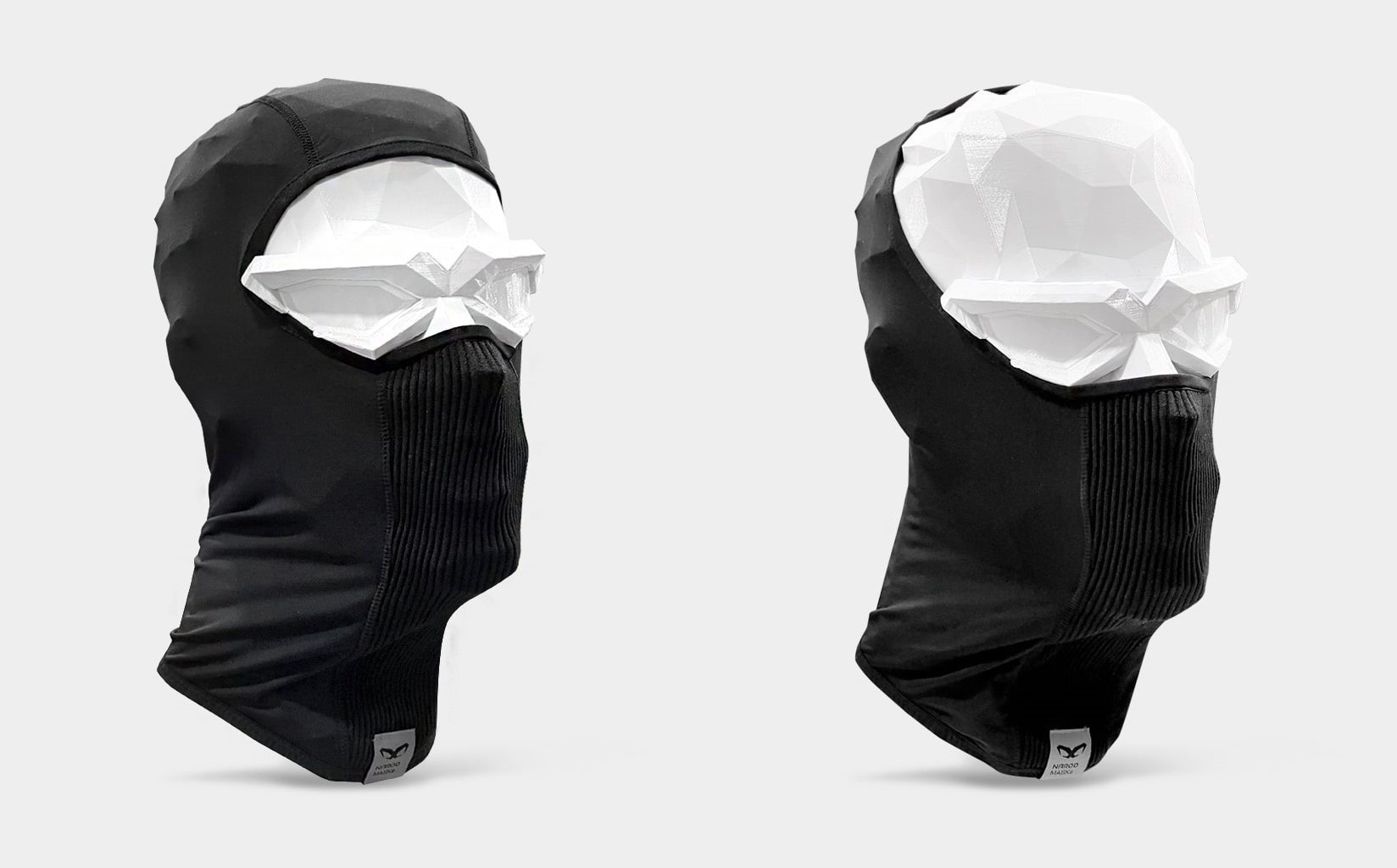 Naroo motorcycle balaclavas combine comfort and excellent particulate filtering. Regarding filtration effectiveness, Naroo's exclusive MICRONET™ filtering fabric blocks 99% of ultrafine dust particles, pollen, and other harmful particulates as small as 1.7μm (40 times smaller than a human hair). In addition, you can adjust the nose clip to fit snugly against your nose, which enhances filtering ability and reduces the fogging effect on any goggles or glasses. 
Naroo's F3H and F3F balaclavas offer the same filtering performance and features, and their Tactel® fabric draws moisture away from the skin and allows it to evaporate quickly, creating a cool feeling when cycling or motorcycling.
The F3F and F3H balaclavas are thin, lightweight, and windproof but also breathable and comfortable. In addition, even after 100 washes, Naroo's balaclavas continue to block 99% of dust particles, allowing them to be reused repeatedly without damaging their dust-blocking performance, perfect for an athlete on the road.
Alpine Stars Winter Touring Balaclava
The Touring Winter balaclava from Alpine Stars features a waterproof and windproof neck skirt to cover the jacket's collar, eliminating penetration by the elements. In addition, this balaclava features flat lock seam construction, double-sided Lycra panels, and microfiber inner lining for added warmth and comfort under the helmet, vital for comfortable, safe riding. 
The Touring Balaclava is warm and breathable, moisture-wicking stretch fabric for comfort. It features a full face design with a neck and shoulder covering for effective insulation against the elements and an external waterproof and windproof neck skirt for wind and water protection. Furthermore, the flat lock seam offers comfort under the helmet and open nose panel construction to aid breathing.
Klim Balaclava
The Klim Balaclava is a long-standing staple in Klim's winter headwear. This balaclava offers a moisture-wicking head and a windproof neck for cold weather protection. In addition, the redesigned KLIM Balaclava has improved fit with longer torso extensions and more comfortable seams.
The KLIM Balaclava features mapped windproof + moisture-wicking fabrics for temperature control. In addition, its Coolmax breathable moisture-wicking fabric covers the face and ear areas.
It also offers full back 4-way stretch lycra for better fit, and its GORE-TEX Infinium™ with Windstopper® in the neck and chest and its extended neck guards remain in place.
Other features include:
Improved seam placement

Highly breathable head area

Silicone grip pads to keep neck tucked into gear

Inside-collar fit.
ZANheadgear Balaclava with Neck Gaiter
The ZANheadgear® Balaclava with Neck Gaiter is a revised & revamped product that combines many of our favorite functions. Our Convertible Balaclava allows you to remove it comfortably from your head or face while wearing, with no pinching. In addition, the soft fleece Motley Tube® offers extra warmth to your neck & face. 
The fleece tailored chest/shoulder coverage lays nicely so you can tuck it into your jacket or between layers. Keeping the wind, snow & dust out & keeping you comfortably protected from the cold. You can use it with or without a helmet. 
Specs: One size fits most. Black. Material: Balaclava 88% Polyester, 12% Spandex. Fleece: 100% Polyester.
509 Heavyweight Pro Balaclava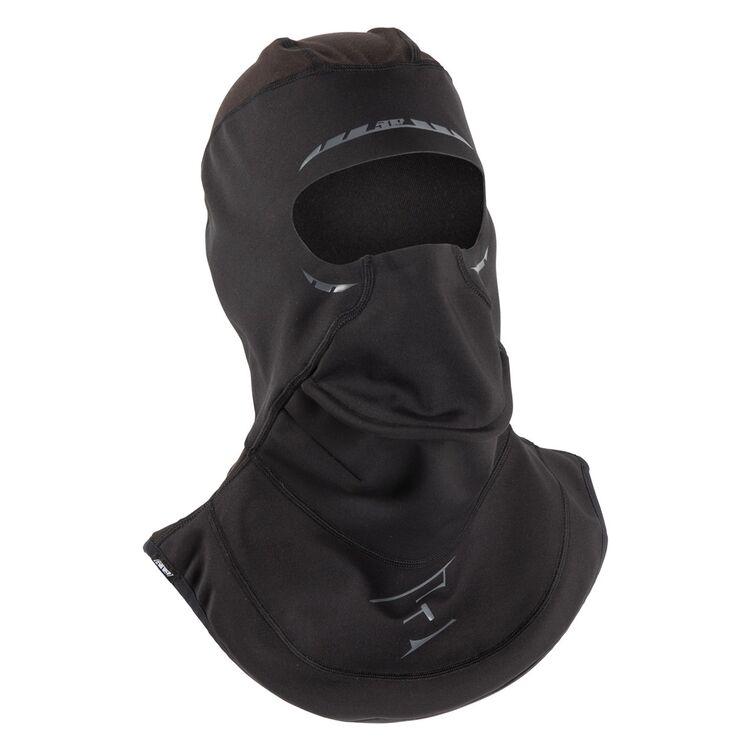 The 509 Heavyweight Pro Balaclava cranks up the warmth and windproof protection in a design that layers seamlessly under your 509 helmet and goggles. This critical piece of cold weather gear comes with breathable vent panels in strategic zones to prevent fogging and overheating, while you can pull down the face mask around your chin when it's time for a pitstop. The moldable nose piece perfectly fits your goggles, and the added length stays tucked in for total coverage.
Highlights of the 509 Heavyweight Pro include front panels with heavyweight Windproof laminate with a polyester knit face and a brushed fleece lining. In addition, the overlap panel design allows the balaclava to be worn over or under the mouth. It also features breathable Jersey knit material in key ventilation areas, and the silicone logo elements help to keep the balaclava in place.
REV'IT! Maximus WSP Balaclava
What other benefits should a balaclava have, apart from keeping you warm? To answer this question, REV'IT! created the Maximus WSP Balaclava, equipped with soft and lightweight WINDSTOPPER® fabric that will keep the wind off your skin. It also comes with a large water-repellent panel to cover the chest and a mask that incorporates open knit panels on the sides around your ears and mouth so you can breathe and hear easily. Ultimately, this balaclava will keep you warm, dry, and comfortably focused on riding.
Key features:
Breathable

Manages perspiration

Can keep your body warm or cool depending on temperature conditions

Sizes S & L
Schampa Warmskin Skullgaiter Balaclava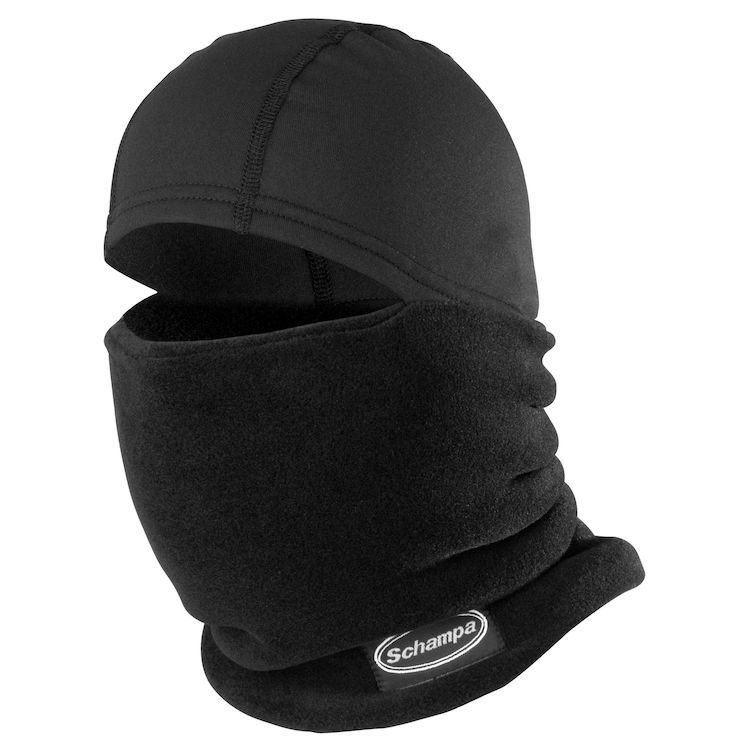 The Skull Gaiter Deluxe is one of the most functional pieces of cold weather headwear from SCHAMPA. This warm gear features a mesh breather for easy breathing while reducing the fogging of glasses and visors.
Designed with a 200wt. Double Layer Fleece Neck Gaiter and fully Flat Seamed WarmSkin skullcap, the Skull Gaiter Deluxe is ideal under any motorcycle, construction, and cycling helmet, or by itself. When you do not need the skullcap, you can just pull it back off your head and use the Neck Gaiter part only.
Highlights:
Wear 3 ways – balaclava, neck gaiter, or open face balaclava

Insulates your face, neck, ears, and head from cold and frostbite

Easy breathe mesh front

200wt double layer fleece neck gaiter

SCHAMPA warmskin thermal skullcap

No center seam

Wicks and breaths

For late fall, winter, and early spring

One size fits most