Last month we discussed five sure-fire ways to make your precious motorcycle look like crap using some truly awful custom mods that have proven time and time again to be total flops. Like seeing someone constantly headbutting a wall, you can't help but wonder why people keep doing them again and again. But fear not! There's plenty of alternatives to these lame ass mods that won't cost you the world but will make your bike look better than it did on the showroom floor.
Of course, if you have enough of the folding stuff handy, anyone can make their bike look amazing. Like walking into a Rolex shop and buying their most expensive watch, there's not too much that can go wrong if you're willing to spend up big. But what about more budget-oriented stuff that doesn't take a personal custom bike consultant to make work? Here are five bangers to get you started.
1. Less Is More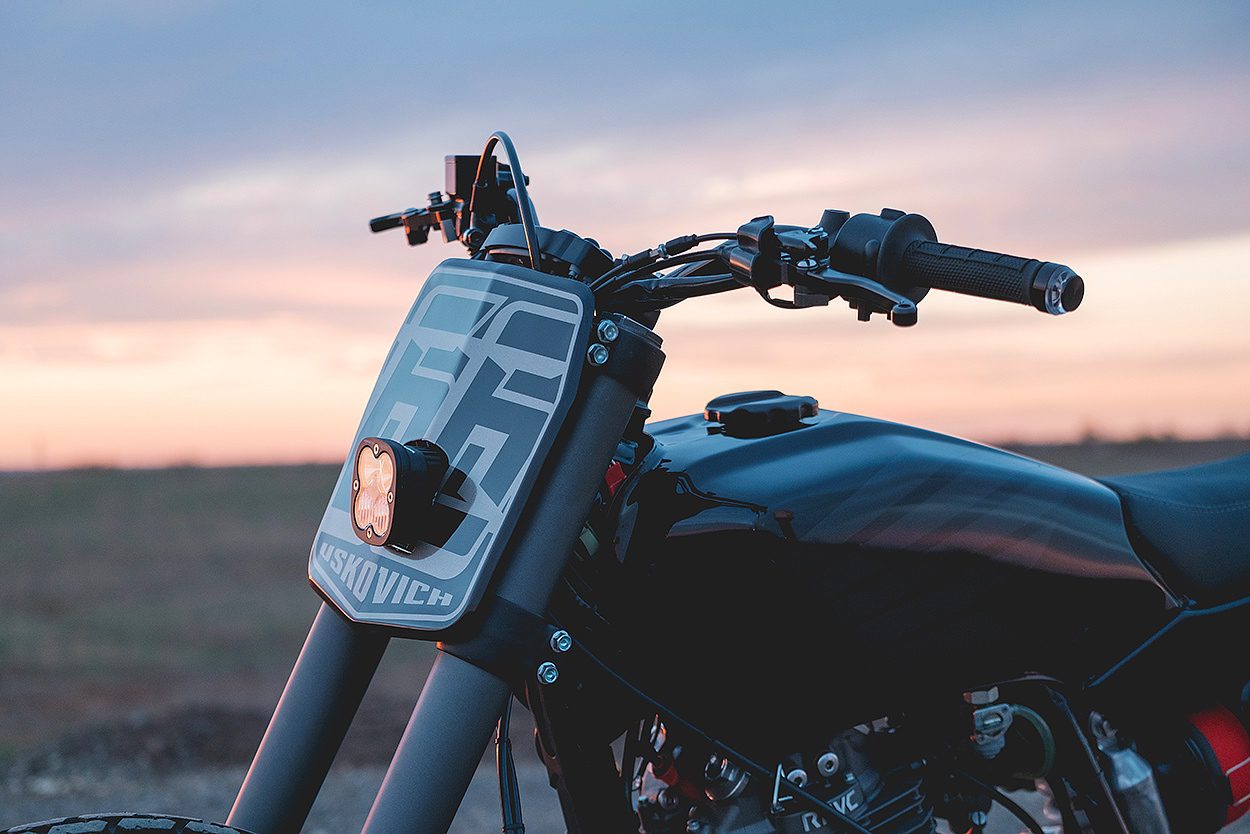 There's a massive list of stuff all manufacturers add to their bikes that has absolutely nothing to do with them making their product look more sexy. The monstrosities hanging off the rear fenders of most production motorcycles is exhibit A in this argument.
I guarantee you that exactly no one at BMW, Yamaha or Royal Enfield is standing around high fiving each other over their enormous rear license plate holder designs. They probably hate them as much as we do; but they are just working to rules and a budget to make sure they sell bikes, make a profit, and keep their jobs.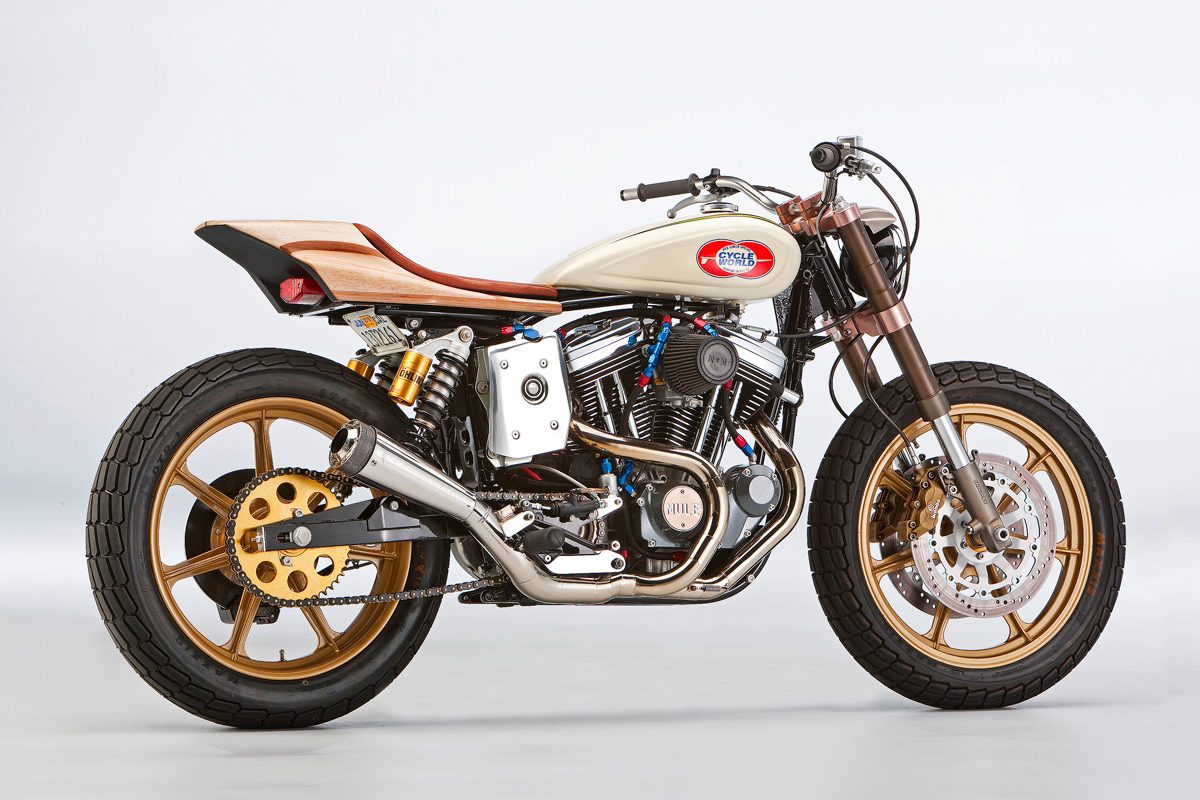 So while designers know that those big, clumsy-looking rear plate holders and rearview mirrors that come as standard on your otherwise sexy new bike look kind of lame, they also know that the bean counters will kick up a stink if they demand something a little more attractive—since the new designs will need to be tested by an army of their colleagues, public servants and government drones before they will allow them to be used.
Sure, if you pull a bunch of them off, some pencil pusher somewhere won't be happy, but as their laws only apply in their respective countries, there's a good chance they won't affect you anyway. Besides, when's the last time you ever saw a police officer measuring the size of someone's mirrors or rear plate holder?
2. Make It Yours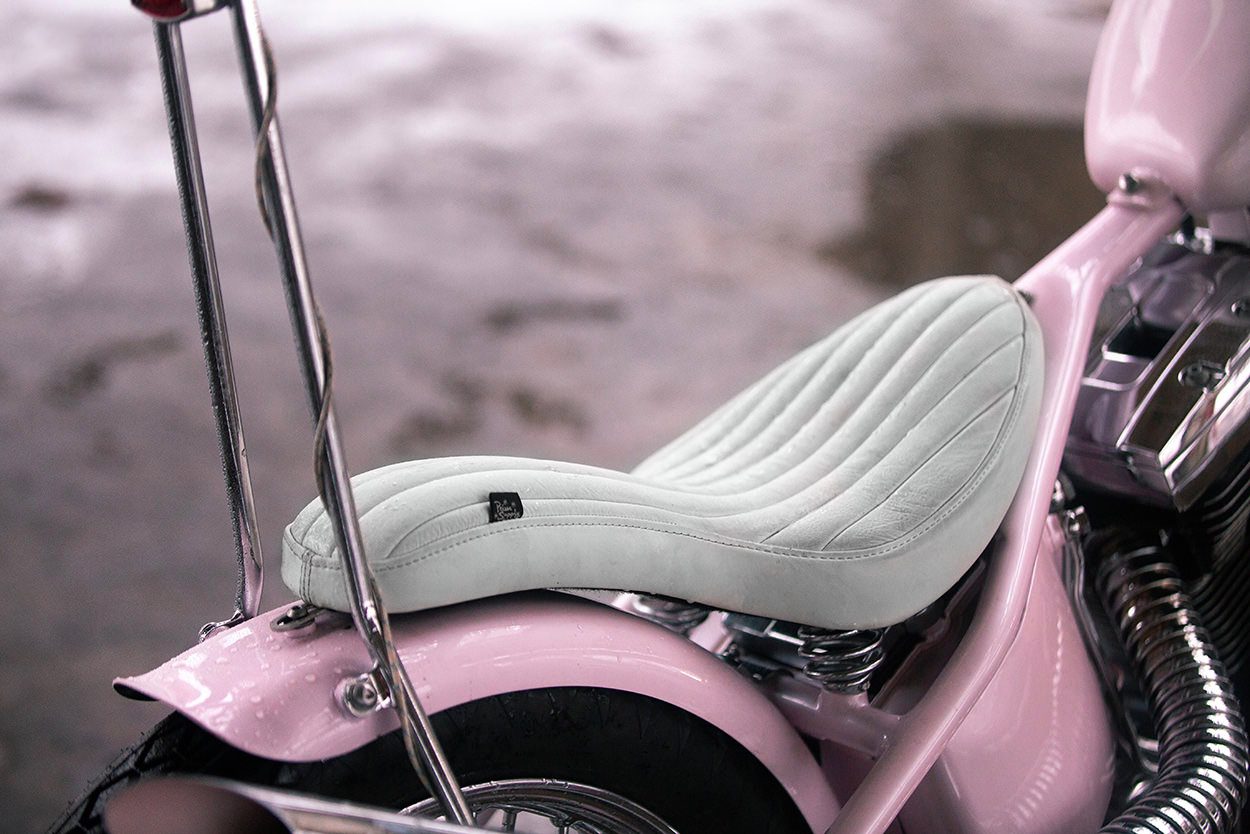 Similarly, there's a lot of stuff added to production bikes that's probably best described as "generic". These parts are mostly about ensuring things like seats, handlebars and foot pegs work for most of their customers most of the time.
Decisions here are influenced by many factors; maybe a manufacturer has been sued in the past thanks to an accident that was caused by an overweight customer with more lawyers than common sense. Also, America is such a big market, often decisions are made simply because, 'our American customers will prefer it this way'.
Whatever the case, what we're dealing with here is a harsh reality of making motorcycles en masse; unless you charge a fortune for them, they can't be tailored to individual riders.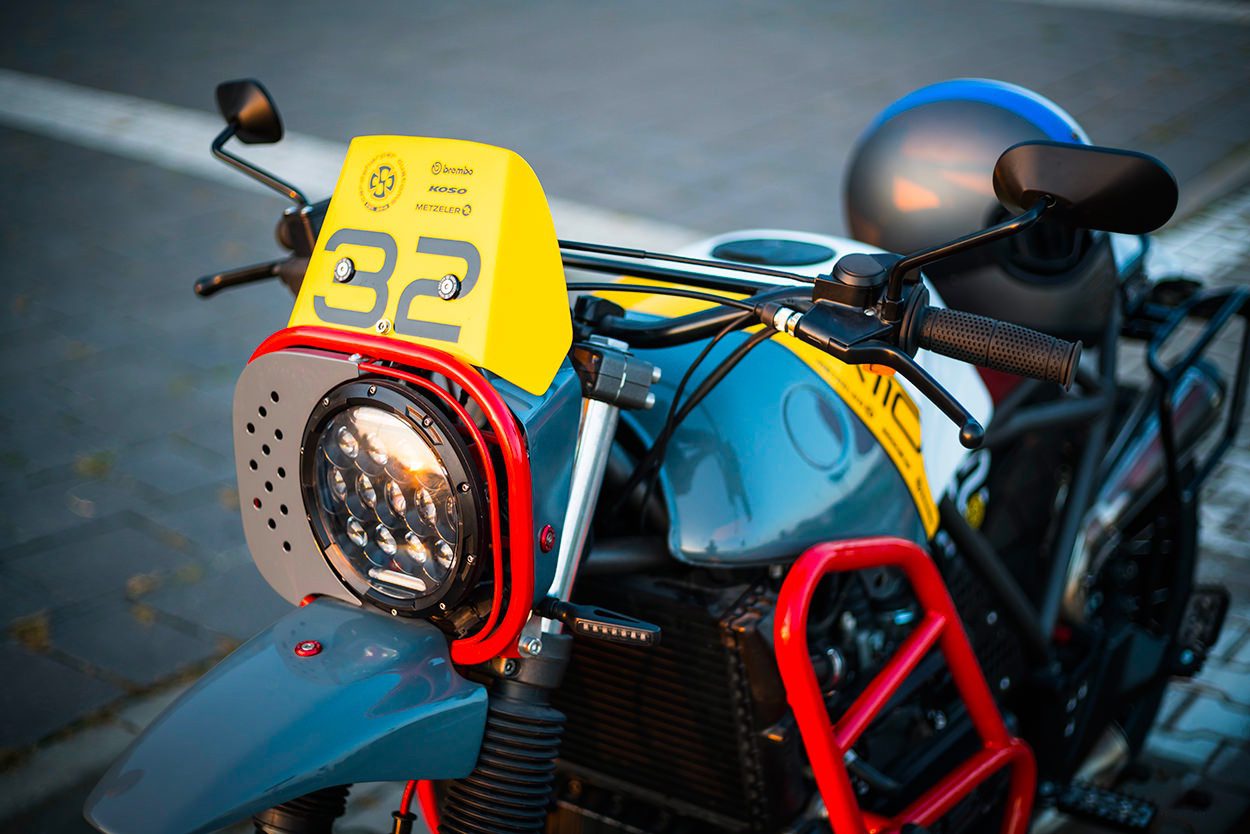 But guess what? You're the only one who knows what you do and do not need on a bike, and therefore, you're also the best person to make it happen. It also pays to remember that a big chunk of motorcycle customisation is about making the bike more suitable for your own needs.
Sure, it needs to look cooler than when you started, but a great foundation for a custom project is a solid understanding of what parts of the bike need to be improved to better suit you as a rider. Did you know, for instance, that bikes are designed around an 'average' body size and weight? And without having seen you in your (undoubtedly stunning) birthday suit, I'm pretty sure that you are anything but average. Most riders aren't.
3. Plastic: Not Fantastic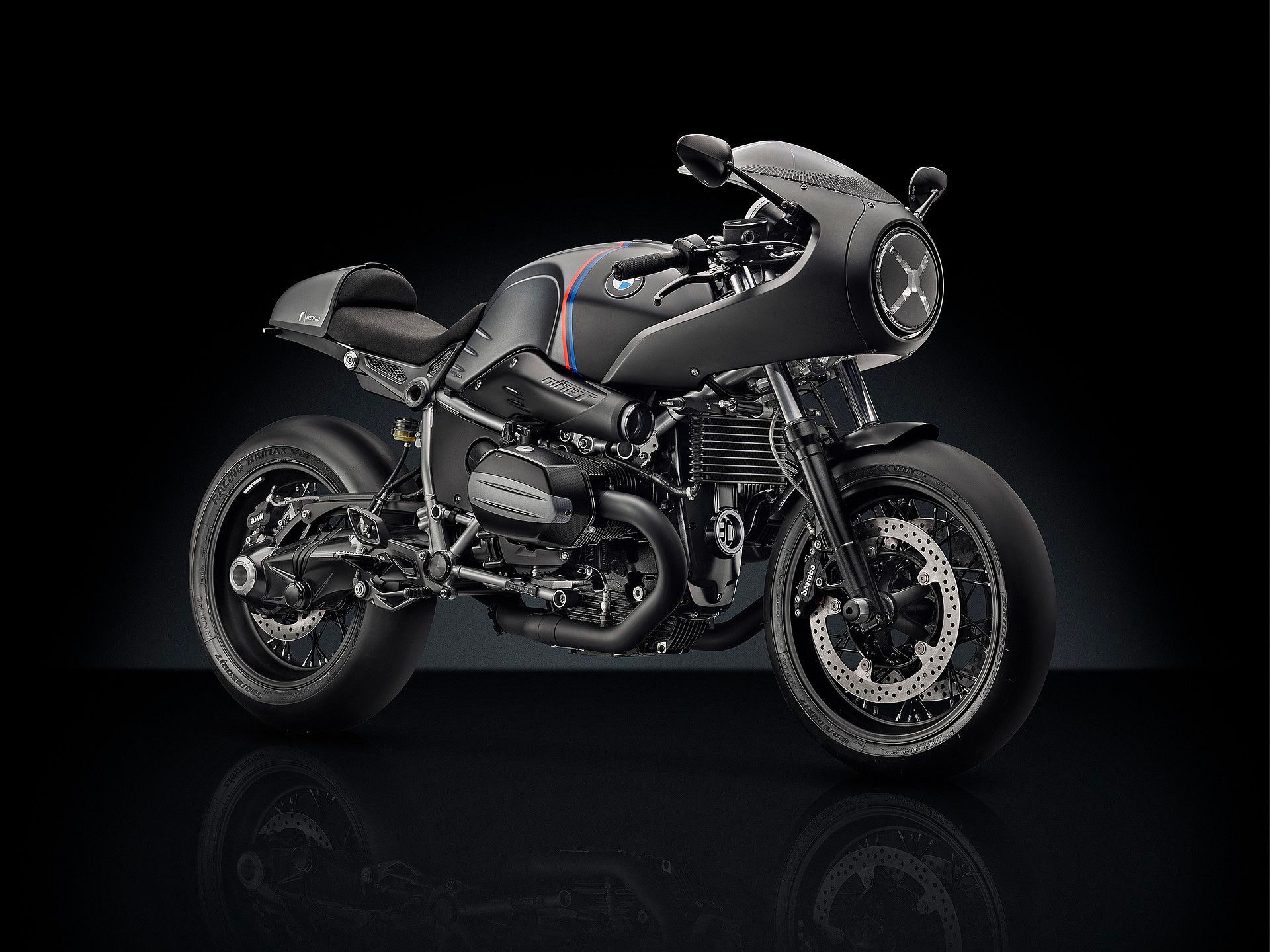 Motorcycle manufacturers love plastics. And why wouldn't they? They're cheap, light and strong. They also tend to look like rubbish; especially after a few years of sun exposure.
From big components like fenders and instrument clusters to smaller parts like spacers, brackets and fluid reservoirs, most modern makers add plastics willy-nilly to bikes. Many will also offer aftermarket upgrades to allow them to hit a target price with their stock bikes—but also to tempt new buyers to part with more of their hard-earned cash on the showroom floor while they are in a mood to spend. Hello, Harley-Davidson (if you are reading this).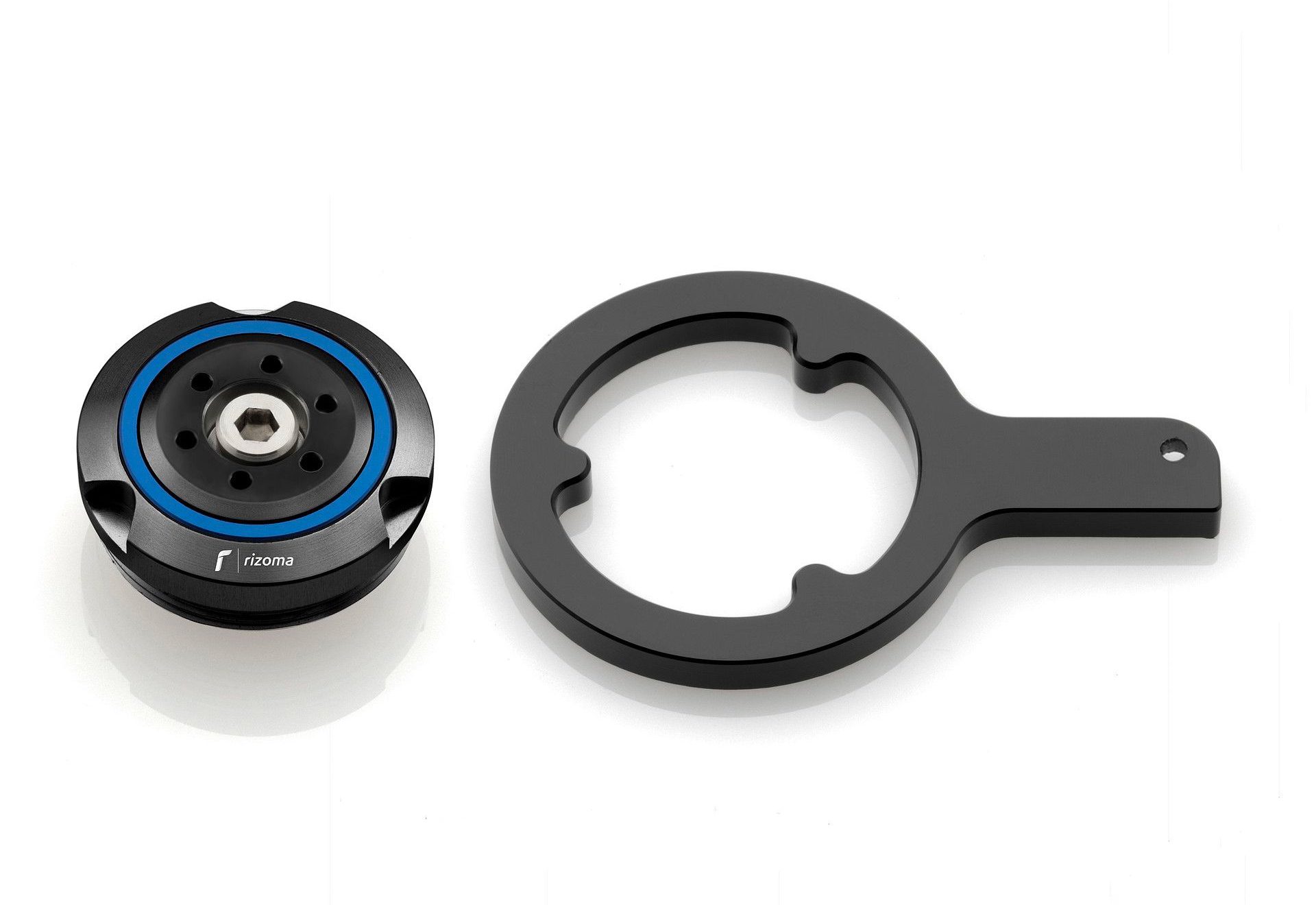 Your first port of call here is to check the relevant manufacturer's aftermarket catalogue (as just mentioned). They'll usually have the best range of parts that'll take the least amount of design chops and brain power to match with the look of your stock bike.
There's also plenty of quality aftermarket parts from 3rd party manufacturers like Rizoma, Motogadget, Renthal, Tommaselli, and a raft of others that will remove plastic, improve looks, and better the performance of the stock part.
But heed these words: the onus is on you to make sure that your bike doesn't end up looking like it's been designed by a committee suffering from attention deficit disorder. Just ensure that all the new parts you add work with each other and the bike's overall look.
4. New Wheels & Tyres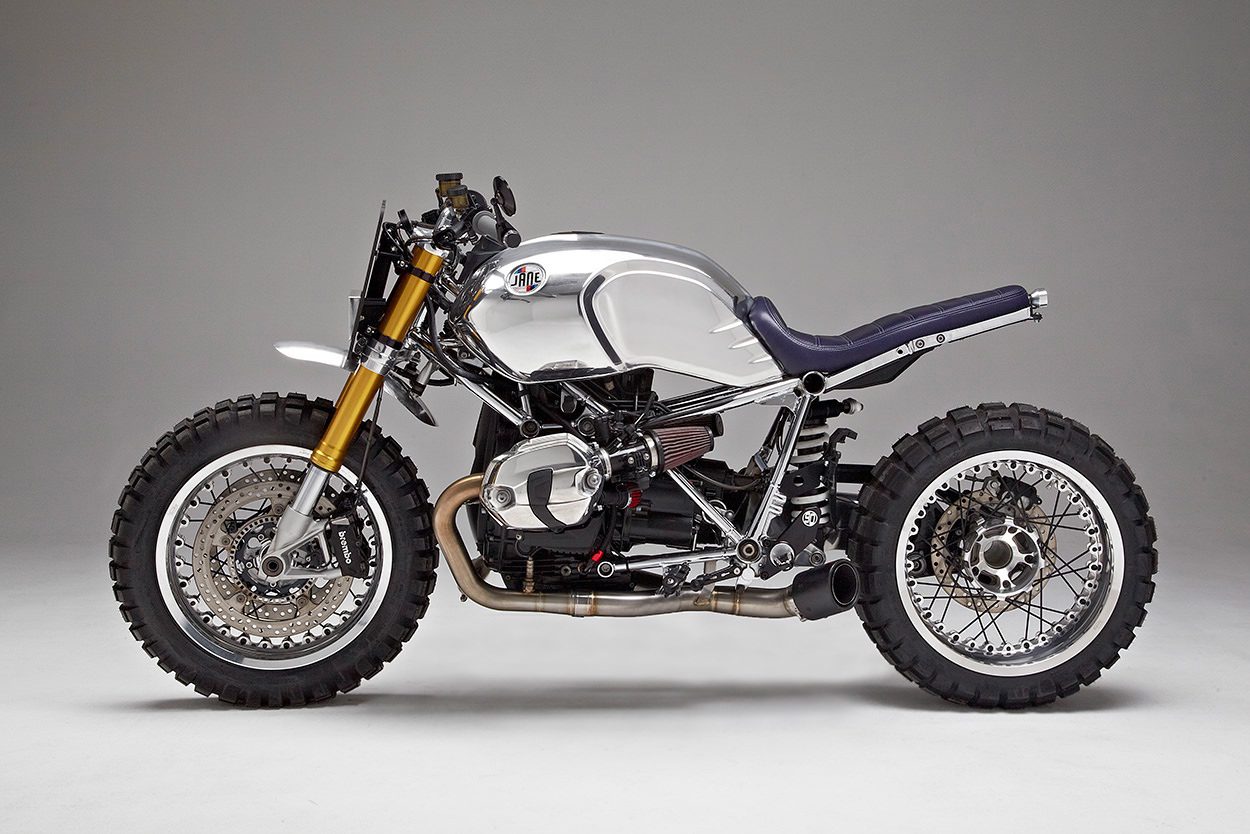 Nothing improves a bike's looks quicker than a new set of boots, especially a non-stock or custom set of wheels. From budget choices (where you're doing nothing but polishing the existing rims or painting them to match the rest of the bike) to brand new everything, the difference it can make will probably surprise you.
As you might expect, there's an almost endless supply of rim choices out there. Check out all the classic brands like Excel, Kineo, and Talon for an avalanche of options, but always keep an eye on fitment if you decide to change any parts from the factory recommended sizes.
A word or warning to the wise when it comes to wheels and tyres: again, less is almost always more. And while you might be seriously tempted by some off-the-hook options from the likes of Arlen Ness or Roland Sands, in my not-so-humble opinion, most of their rims are way too much for the average custom bike.
I'm sure there's a bunch of builds out there that will prove me wrong, but since we're talking about the basics here, I'm assuming that most of those looking for advice won't have the custom building chops the aforementioned gentlemen possess to be able to properly match a seriously over-the-top wheel choice to the rest of the bike. Just think about how many Harley customs you've seen with comically inappropriate, oversized chrome wheels on them, and you'll probably get where I'm coming from.
5. Colour Matching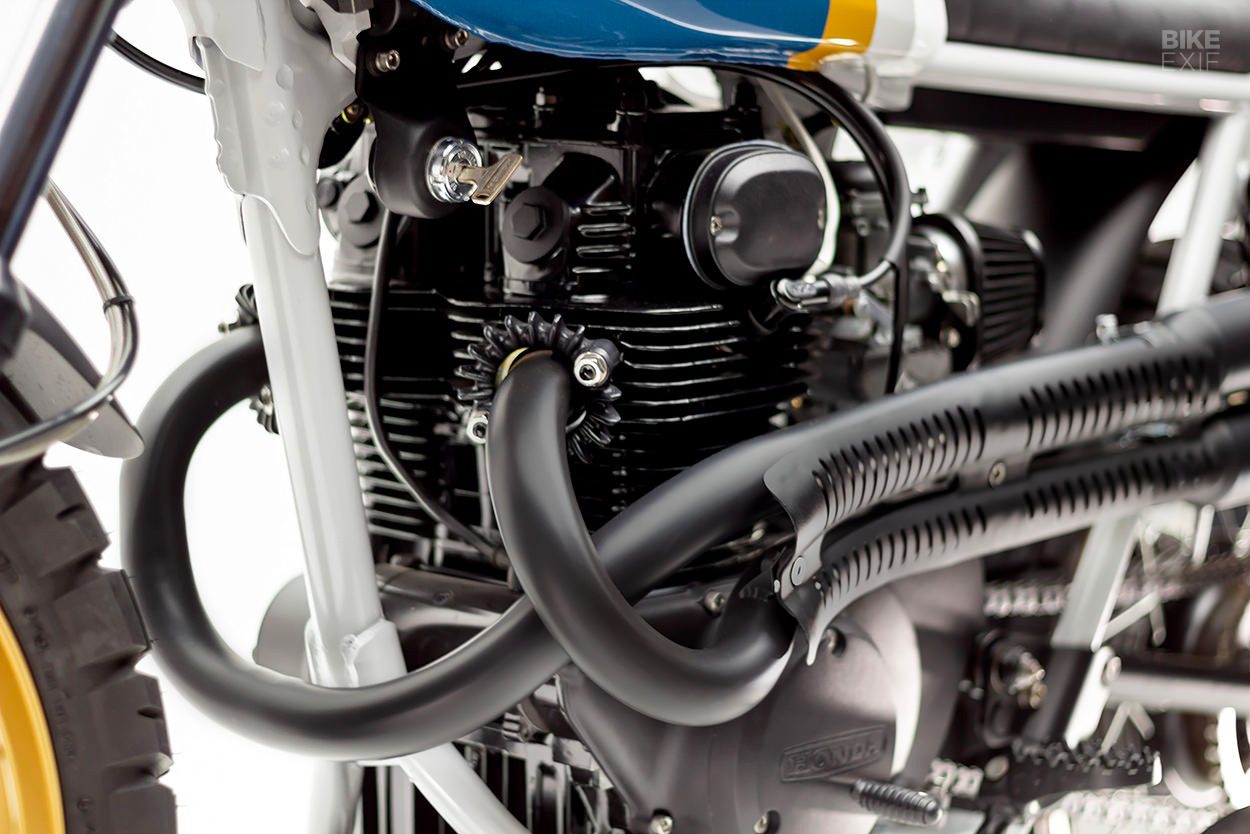 Look closely at any factory bike—even the expensive ones—and you see one thing time and time again: there'll be a vast array of different metal finishes from tip to tail. That will include fasteners, clips, bolts, screws and washers.
Sure, the designers at the company would have loved to make them all match up with their colour and their gloss levels, but even a quick calculation as to how much effort it would take to coordinate a raft of separate nut and bolt manufacturers so that they are all producing matching items is mind boggling. Also consider the fact that most metal fastener makers would have zero painting and finishing experience and the issues multiply tenfold (as do your costs).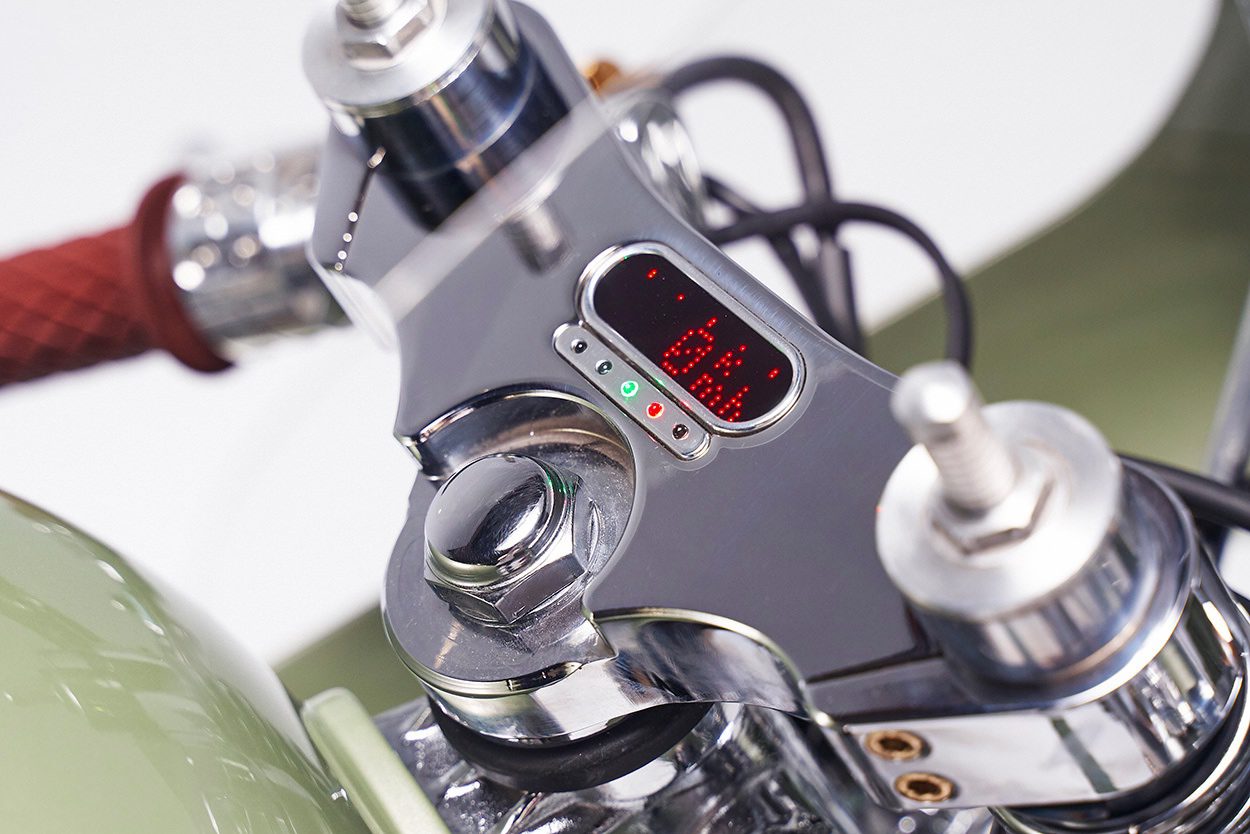 On the other hand, what would it take you to remove a bunch of components from your bike and drop them off at a local spray painters or powder coaters for a quick touch up? Sure, they might have a 'minimum charge' of a few hundred dollars to make sure that they don't end up getting every man and his dog dropping by for single bolt jobs, but as you'll have dozens and dozens of the things, the cost of each individual piece will be quite reasonable.
Yes, if you are trying to stick to a budget you can probably try to rattle can them yourself. Just make sure that you do it properly and remember that powder coating (or cerakote, for that matter) is much longer lasting than paint is, and will therefore look better for longer on a bike that's regularly exposed to the elements.
Note: The legalities regarding customisers removing and modifying parts on motorcycles vary dramatically from state to state and country to country. Some authorities couldn't care less, and some will happily impound your bike if your indicators are anything but completely stock. Also note that some photos included in this story show bikes that have had their license plates and mirrors removed for better looking photos. Please make sure you keep it legal according to the rules in your area—and as always, ride safe.