This machine exemplifies a remarkable artistic collaboration between two influential figures in their respective domains. Spearheading the design aspect is Tinker Hatfield, a legendary Nike footwear designer renowned for his timeless creations like the globally recognized Air Max and Air Jordan, which have established themselves as iconic standards in the world of footwear.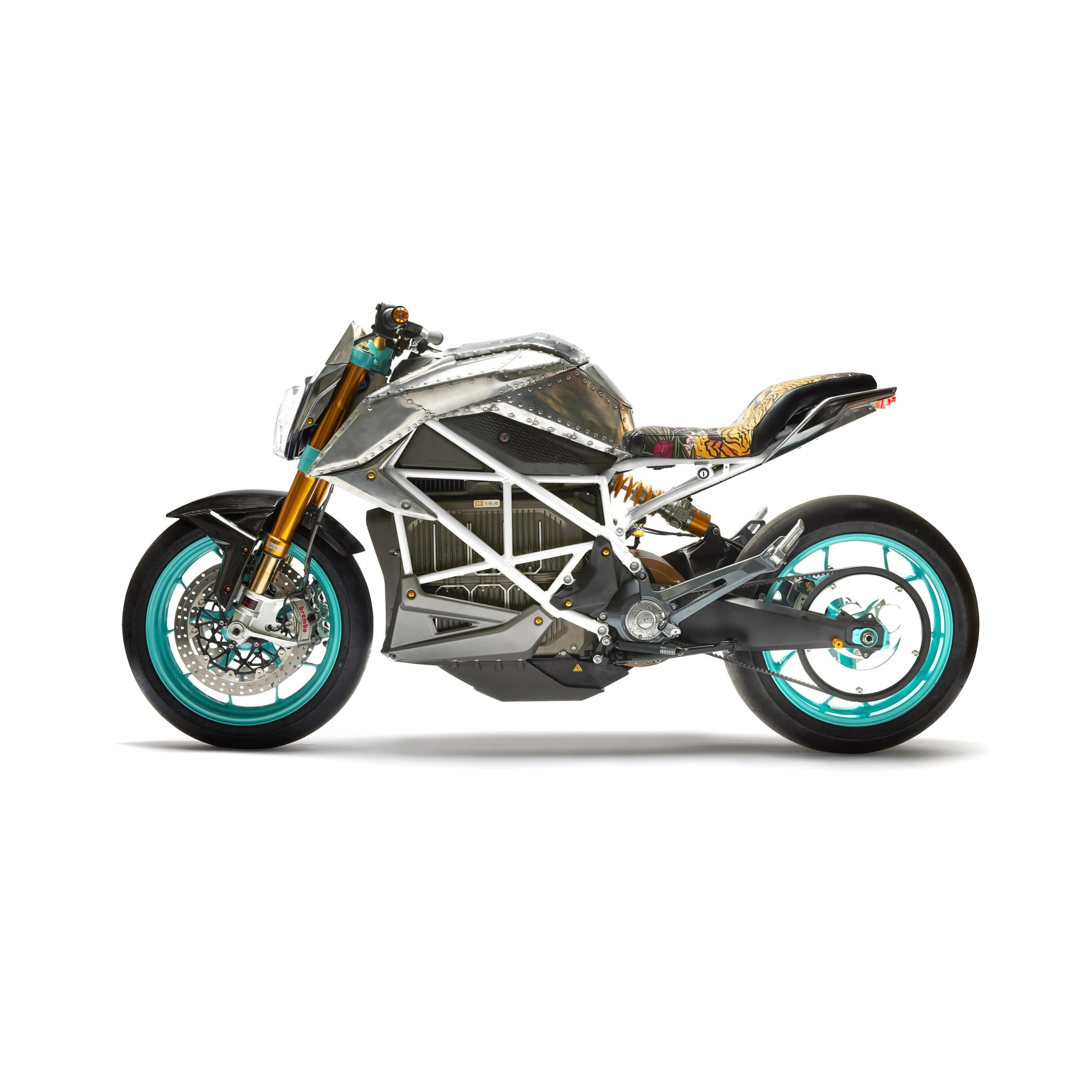 Taking charge of the motorcycle expertise is Thor Drake, the visionary Founder of See See Motorcycles. With See See Motorcycles and the One Moto Show, Drake has become synonymous with Custom Motorcycle Culture, fostering a vibrant community of enthusiasts who congregate annually to showcase the most extraordinary bikes from around the globe.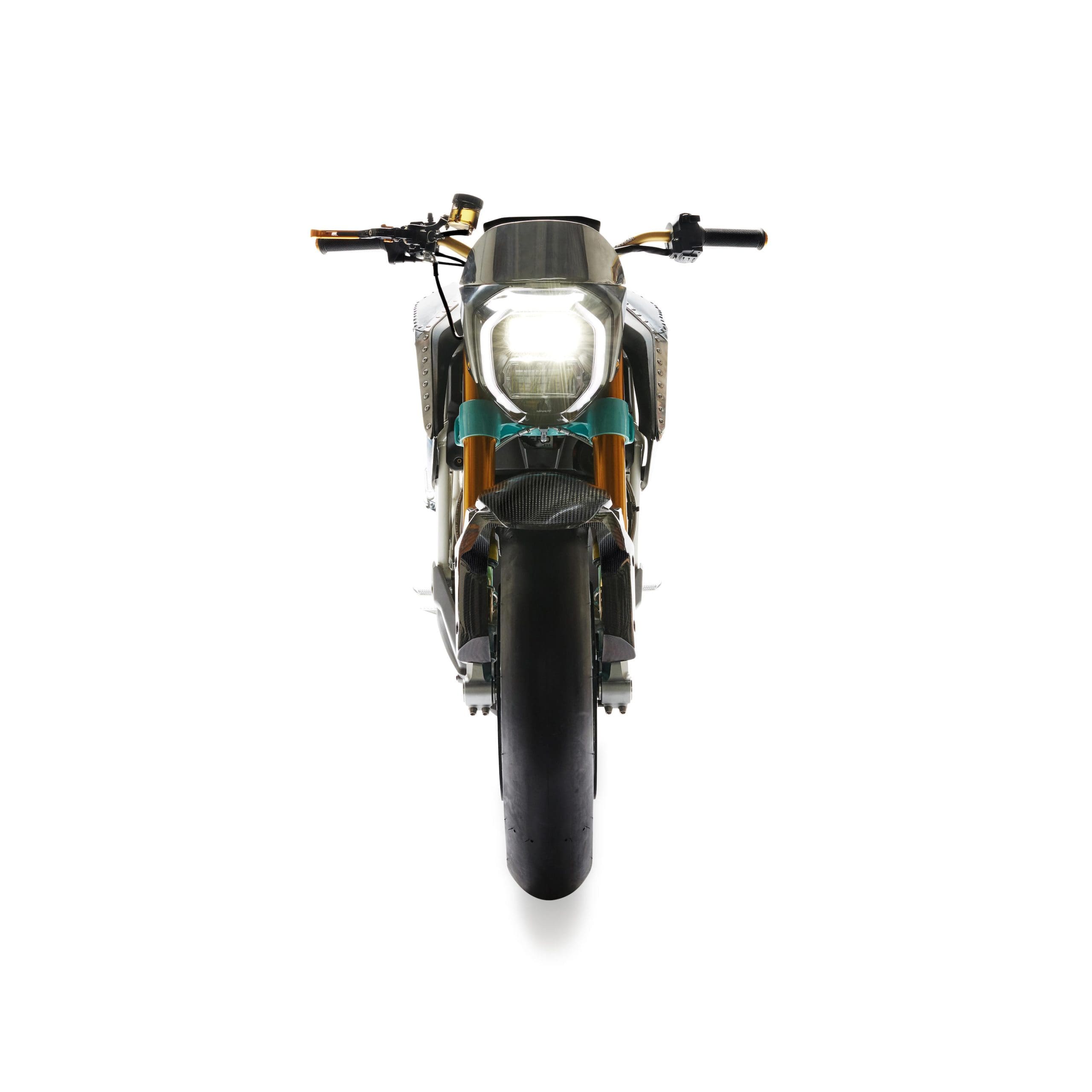 In bringing Hatfield's vision to life, Drake meticulously assembled this bike using top-of-the-line components, including Ohlins inverted forks and rear suspensions, Brembo brakes, and intricate details like the Rizoma turn signals. The centerpiece of the project was the incorporation of a Zero SR/F Electric Motorcycle, a cutting-edge electric bike renowned for its advanced features. This served as a pivotal foundation for capturing the essence and aesthetics envisioned by Tinker and Thor.
Source: Bonhams