Shipping a Motorcycle Can be Done a Few Different Ways
In most cases, I'd urge you to ride your motorcycle. I want to see you ride everywhere at any time of the year. However, even I can understand that sometimes you'll need to ship your motorcycle to a specific location, whether that be a bike show, rally, mechanics shop, or new residence.
Whatever your need for shipping your motorcycle is you'll need to have a way to get the bike from point A to point B. In other words, you'll need to find a way to ship your motorcycle.
Below the three best ways to get the job done. I've actually done all three. I try to do it myself whenever possible, but I have hired this out a few times. This is due to the fact that I don't always ride the most reliable bikes. Anyway, here are the three best ways you can ship a motorcycle to a new location.
Do It Yourself
Have a truck? Have a friend with a truck? Then you can easily ship this motorcycle yourself. All you'll need is a helping hand and a ramp to load it. If you don't have a ramp, check Revzilla for ramps. There are plenty of ramps for sale that can get just about any bike into the bed of a pickup truck.
Don't try to ride the motorcycle up the ramp. I have seen far too many horror stories of guys trying to ride a motorcycle up a ramp into the bed of a pickup truck only to topple once they're near the top of the ramp. It's a fantastic way to embarrass yourself and seriously damage your motorcycle.
The alternative is to have a friend help you load the bike. The two of you push it up the ramp. If you need to stop halfway up, squeeze the front brake. That will keep it from rolling back down the ramp.
I also highly recommend a step stool of some kind. I don't know about you, but I'm not tall enough to step right up into the bed of a pickup truck. I need a step stool. I suggest you get one or use a chair or some other sturdy object you can step or stand on.
Once it's loaded, make sure to strap your bike down well so that it won't tip over. From there, you and your buddy can drive the bike to its destination. Use two folks when unloading, and use the front brake plenty when coming down the ramp.
Find an Independent Contractor Shipper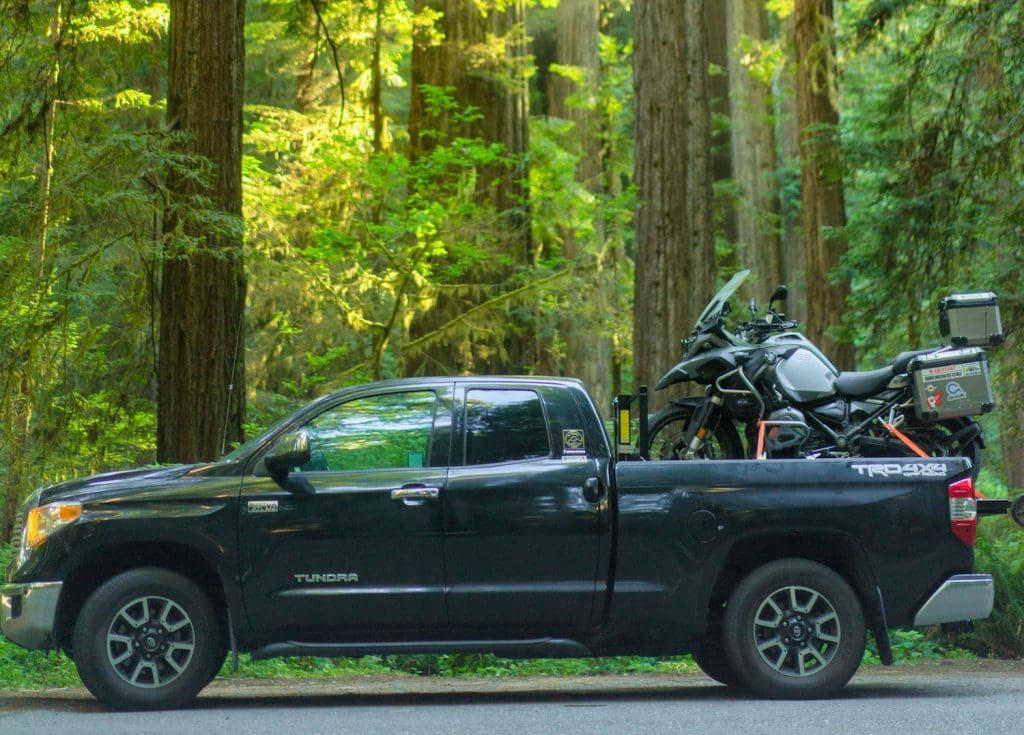 This can be anyone with a truck or anyone willing to be paid to ship your motorcycle for you. Online marketplaces are great places to find people like this. Craigslist springs to mind first. Check out the services and look for the labor/moving page. In there, you'll find plenty of folks willing to ship your bike.
There are other options out there too. However, the process is essentially the same. You hire someone who owns a pickup truck to ship your bike for you. This can be a preferable option to doing it yourself, but it's not a perfect solution.
The people you hire will have some experience, but they often lack the customer service skills and expertise of a legit shipping company. Still, they can be a great way to get the job done for cheap, though you might find some shippers that don't want to travel very far.
Use a Professional Shipping Company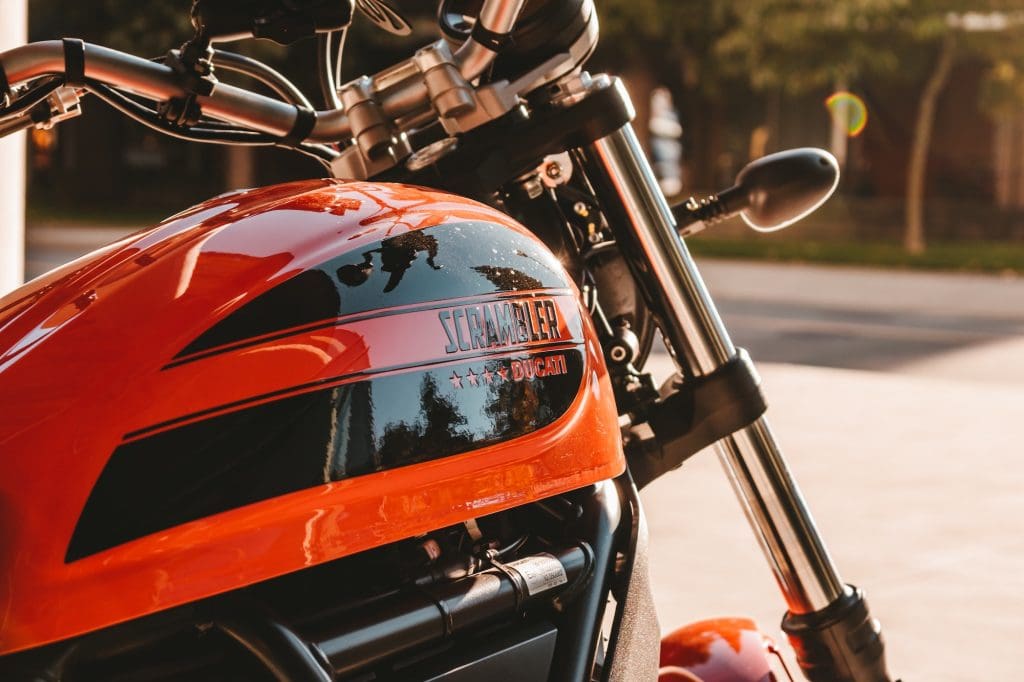 Your best option is a professional shipping company. This will be a company that specializes in transporting cars and motorcycles. If you're looking to transport your motorcycle, ship your motorcycle with a company like National Express Auto Transport as they have plenty of experience.
A professional motorcycle shipping company is going to offer you good service and a guarantee that your bike is going to be shipped safely and efficiently, which will be a pretty hands-off process for you.
You can tell the shipping company what you want, then you can expect door-to-door service and insurance for your motorcycle, so if it's damaged in any way during shipping, you'll be covered. This is something you won't get with the two options listed above.