The Ruptured Budgie Rally, considered one of the last of the old-school motorcycle rallies, is celebrating its 25th anniversary this weekend (May 18-20, 2018).
Although it is run by the Moto Guzzi Club of Queensland (MGCQ), the rally is held in NSW and attracts riders of all types of motorcycles from around Australia.
MGCQ secretary Robin Jones says the rally started in 1994 with just 38 riders on the Friday night and 180 overall.
"We now normally have 150 Friday and up to 400 overall," Robin says.
"A beer was $1.50 and entry was $12."
Entry for the 25th anniversary rally is $25 and includes a rally badge. A beer now costs $4.
"Although the rally has evolved, we have tried to maintain the original friendly and welcoming feel and I think most who attend would agree that we have succeeded," Robin says."
Last year the rally even hosted the wedding ceremony of Sunshine Coast couple Sue Stanley and Don Cameron.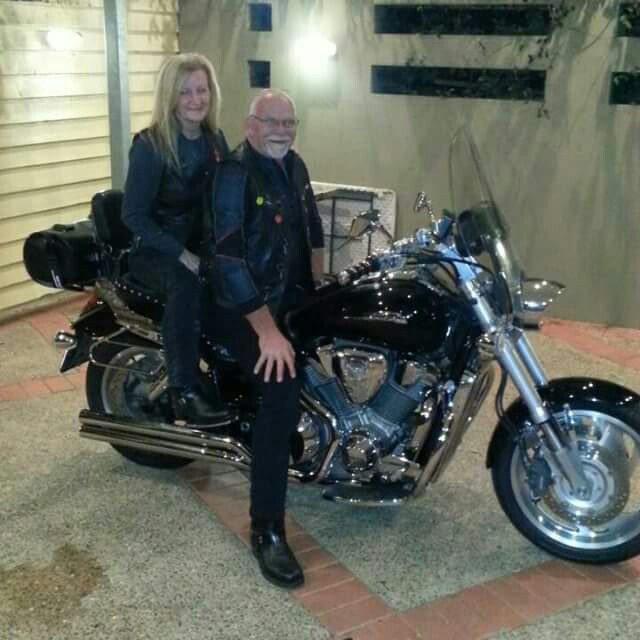 25th annual rally
The 2018 MGCQ, Ruptured Budgie Rally is held at Mingoola, 56km west of Tenterfield on the famous Bruxner Highway.
There are good camping spots by the river with plenty of firewood onsite.
It is fully catered with a licensed bar from Friday dinner to Sunday breakfast.
Money raised from the event goes to hosting the next year's rally as well as various local charities and "worthy causes".
A DJ plays music from Friday night and there are rally games on Saturday afternoon.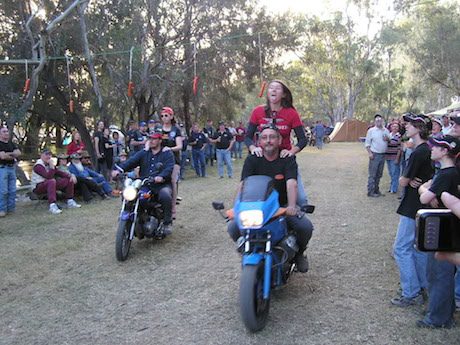 Organisers specify this is a motorcycle rally and no cars, except official vehicles, will be allowed through the gate. No exceptions!
"Support vehicles are not wanted or appreciated," organisers say.
"If you can't carry it on your bike, don't bring it."
Origins of the rally name
The rally name was originally suggested by club member Peter Thompson more than 24 years ago.
The Budgie part relates to how Australian Guzzi riders affectionately refer to the Moto Guzzi eagle as a budgie.
"The Ruptured part is there to suggest that most Motor Guzzis and their riders are not perfect, shiny and new, but are a bit used and abused," says Robin.