It's barely February, and we're already seeing what Team Red's next contribution will look like in the paddock proper.
… in typical fashion, considering it's really the only follow-up that is left to Ducati's continued successes on circuit and the sales sheet alike.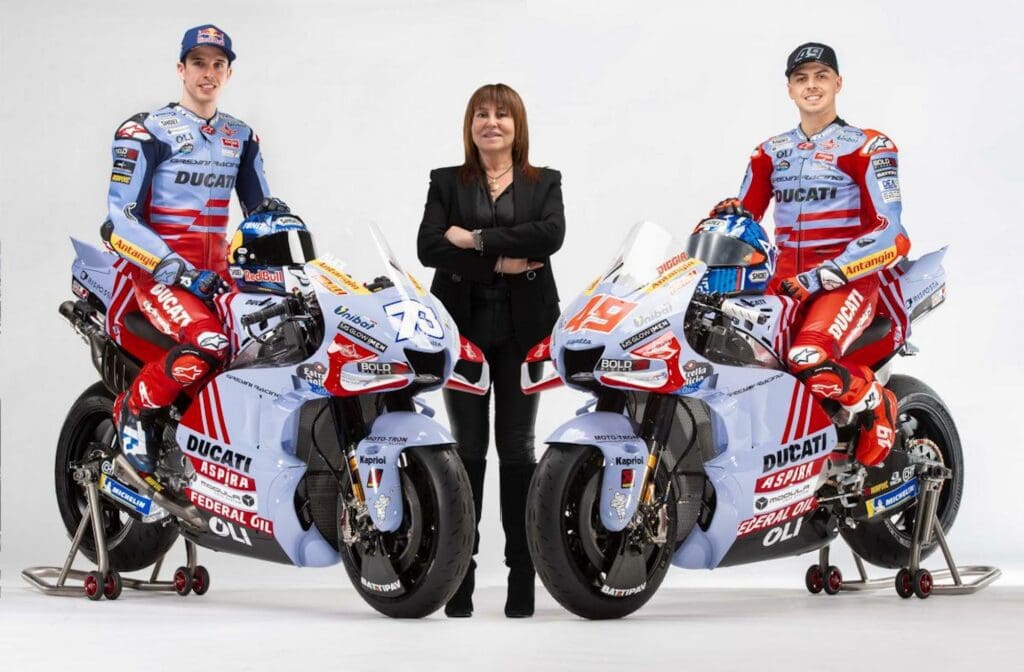 For livery, we've been given a pearlescent light blue to power the iconic red accents to further Gresini's efforts in 2023. According to the recent coverage featured on MotoGP, the team will feature Fabio Di Giannantonio (#49) and Alex Marquez (#73), who will be supported by the team's choice of track engineer (Donatello Giovanotti), and data engineer (Andrea Mattioli).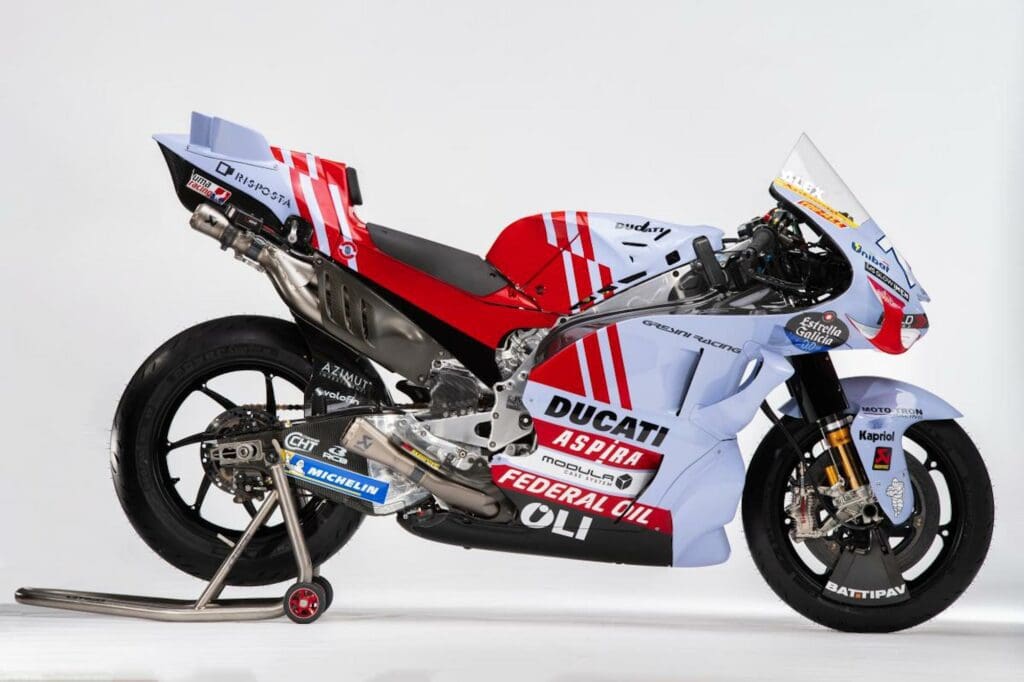 Also attending as crew chief is none other ex-Suzuki Frankie Carchedi, present to spruce things up following the recent Valencia test, in anticipation of Sepang. 
"We're a young team with great ambition: Fabio will have the chance to showcase all his potential in his sophomore year, and Alex is eager to take the stage back… we will do our best to make sure both can succeed," enthuses Nadia Padovani, Gresini's team owner.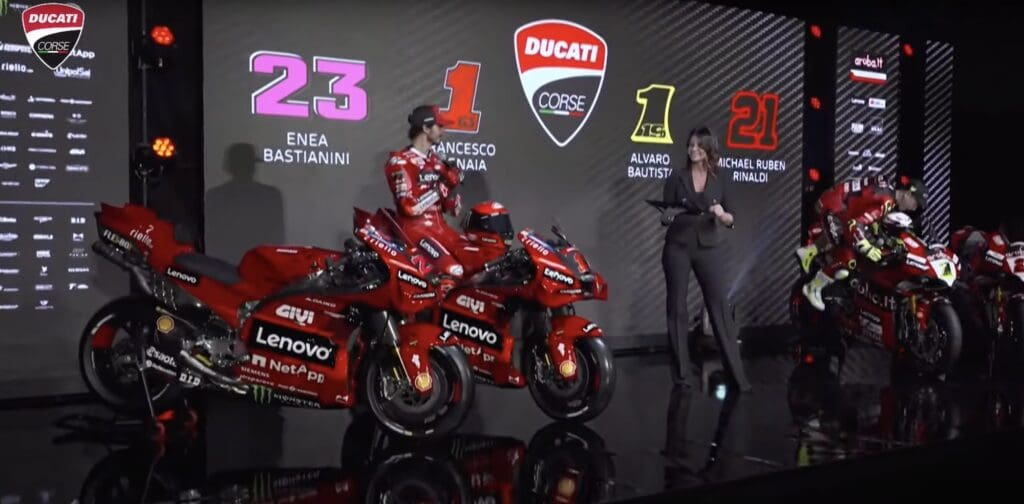 For 2023, Team Lenovo's livery contrasts very nicely with Gresini's offering, with black being the secondary tone to that iconic red.
As previously revealed, Ducati's not letting go of Francesco Bagnaia (#1) anytime soon. The young Italian champion now celebrates his nifty new number – the first to tout #1 in a decade – alongside the continued efforts of Enea Bastianini, aka "The Beast" (#23).
Track engineers are revealed as Cristian Gabarrini and Marco Rigamonti, respectively, while Luigi Dall'Igna will be doing the honors as Ducati Corse General Manager. 
Together, Ducati Lenovo will be defending the Riders', Constructors', and Teams' World Titles won in 2022 by Bagnaia – a feat that Dall'Igna anticipates with no small amount of thrill.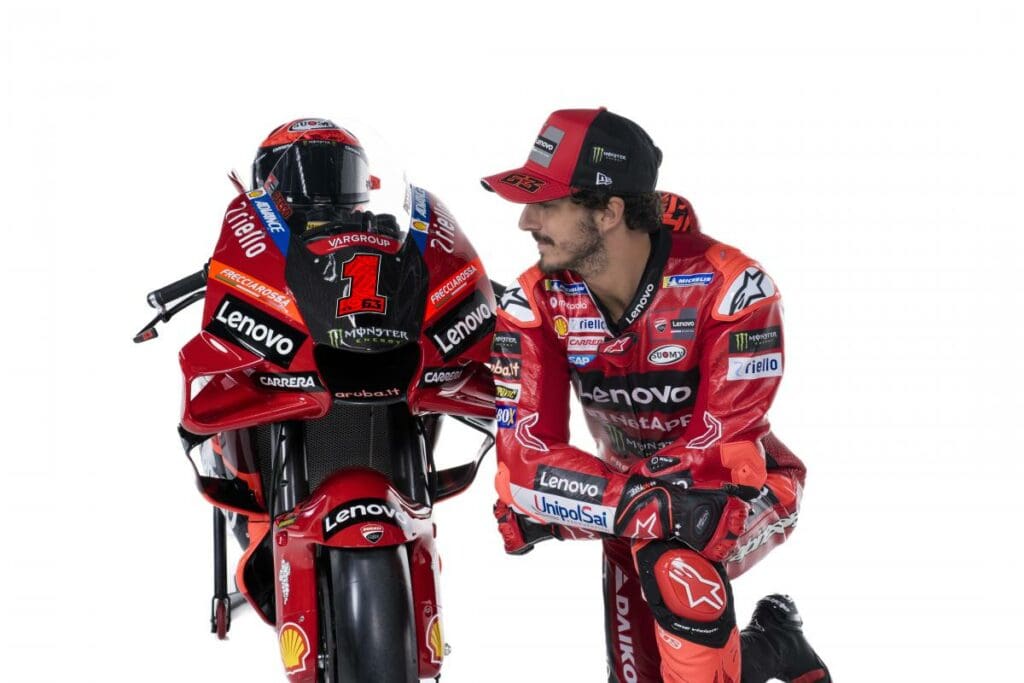 "The start of a new season is always exciting, and this year, even more following a 2022 destined to remain in history," celebrates the man in a recent press release from Ducati. 
"Replicating last year's results will be challenging, but our goal is always to surpass ourselves and constantly improve."
"There are many strong riders on the grid, and the other manufacturers will certainly have worked hard during the winter. However, we have not been outdone, so we look forward to starting this new season and defending the three titles we won last year."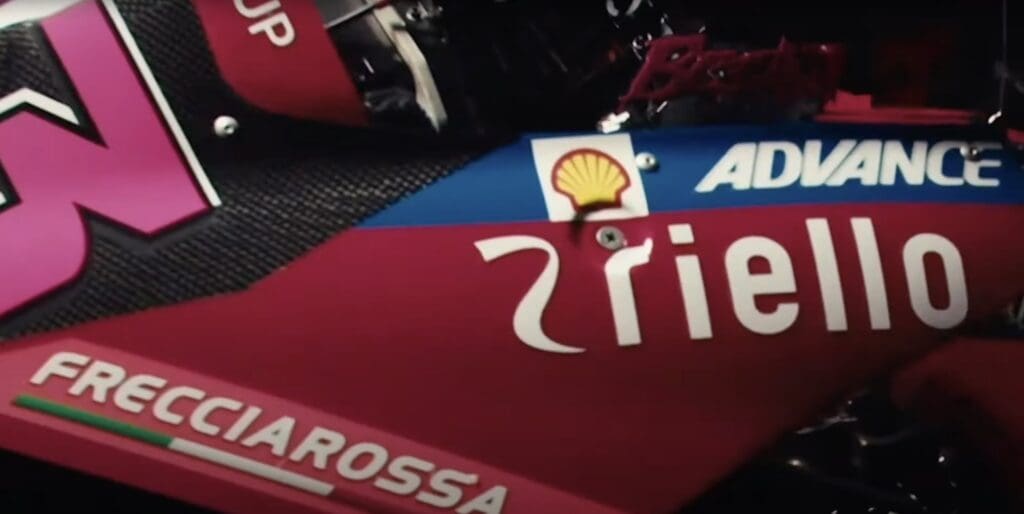 Who's your favorite team of the circuit? Drop a comment below letting us know what you think, subscribe for updates, tap that lil' button at the tip-top of our page for the best in ad-free reading, and as always – stay safe on the twisties.