Harley-Davidson is introducing a new 114-cube engine they call the Milwaukee Eight to its 2017 CVO Touring range and we'll be at the USA launch tomorrow (September 2, 2016) to test it.
The 2017 CVO range will consist of the CVO Street Glide and CVO Limited which will both have the bigger-capacity, twin-cooled engines with the small dual radiators discretely tucked into the lower fairings.
Meanwhile the most popular CVO, the Pro Street Breakout, returns with the same 110 air-cooled engine. The only changes for 2017 are a choice of three colours, including the new Starfire Black/Scorched Apple combination.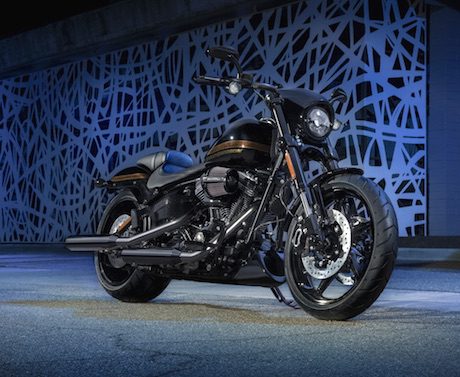 Harley-Davidson Australia marketing guru Adam Wright says 2017 pricing for the full HD range will be revealed this weekend at the world media launch in Seattle.
Unfortunately, my favourite CVO of all time, the 2016 Harley-Davidson CVO Road Glide Ultra is being dropped from the CVO line-up so get in and buy one now for $48,995 ride away as they will become a collector's item.
Although Harley changes its CVO line-up every year or two to keep the range exclusive so the Road Glide Ultra could return in a couple of years with the new engine.
The previous CVO Screamin' Eagle 110-cube (1801cc) V-Twin produced 156Nm (115.1 ft lb) of torque at 3750rpm, whereas the new 114-cube (1868cc) Milwaukee Eight (so named because it has four valves per head) produces 165Nm at 3250rpm.
It should be an absolute thumper!
Motorbike Writer is currently flying across to Seattle for the world launch of the new Milwaukee Eight 107 and 114 engines and will be riding a variety of the Touring and CVO models. Stay tuned for the road tests.
Harley says that with lighter internals, the engine has less mechanical noise which means they have been able to increase the exhaust noise. We will post a YouTube video when we hear it running.
Apart from the 114 Milwaukee Eight, the new CVOs also get improved ride and handling from the new suspension being introduced to the 2017 Touring range.
Also new for 2017 are Contrast Chrome Slicer wheels and a seat reshaped for rider comfort.
The CVO Limited also features a new custom paint scheme in four new colour combinations.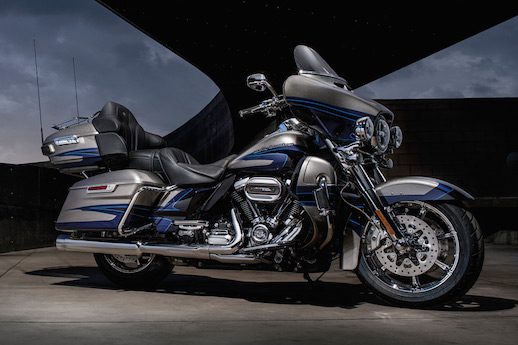 The CVO Street Glide motorcycle now comes a four-speaker, 600-watt Boom! Audio system, power locks for the saddlebags and fork controlled by a single security and locking key fob, and a re-styled seat cover. It will be available in four new colour combinations for 2017.