There were 39 official safety recalls for failures in motorcycles, scooters and quad bikes in 2016, the biggest number in the past five years.
In 2015 there were 30 recalls, 28 in 2014, 20 in 2013, 24 in 2012 and only 16 in 2011.
Many embarrassingly involve new models, such as Triumph's Bonnevilles and Ducati's XDiavel.
Some may believe they are rushing to market too soon without proper checks. However, it is more likely due to the fact that companies are becoming more diligent about recalls in the wake of large payouts to riders and their families who sued over serious injuries and deaths.
In one case this year, Texas rider Isaac De Lua-Ruiz is suing Yamaha Motor Co claiming he was paralysed in a crash because of a sticky throttle on his FZ-09 (MT-09) that was the subject of a "silent", not public, safety recall.
Legal cases can cost automotive companies millions … or more. General Motors is facing an estimated $10 billion lawsuit for a faulty ignition switch it knew about for years. It affected some 2.6 million vehicles and resulted in many injuries and deaths.
These cases are a warning to companies that find a fault and only fix it when the vehicle is brought in for its next service. That's called a "silent" or "in-house" recall. It's happened to me with a BMW F 800 GS I once owned.
However, bikes can be serviced by the owner or a non-authorised dealer who are unaware of a fault and a "silent recall". They can also be sold privately to a third party who is not known by the company and therefore not included in a silent fix or notified of a recall.
The company with the most recalls this year is Honda with six, following on from seven last year.
Next was Kawasaki and KTM with five each. The latter was issued today as the last recall of the year.
The recall is for the KTM 690 Duke and 690 Duke R (all model years 2012, 2013, 2014, 2015 and 2016) for a wiring harness problem that can cause an ABS failure.
"Contact may occur between the wiring harness and the ABS modulator due to deviations in the assembly process. This will only occur if the wiring harness is frayed and in contact with the ABS modulator, and the brake line is electrically conductive. This may cause a conductive brake line to overheat and ultimately melt, which can result in failure of a brake system circuit."
While BMW only had one recall this year for stalling in its G 650 range, it is a persistent software problem that was the subject of a recall last year. It also affects Husqvarna TR650 models which were built when BMW owned the company. Those riders are now in limbo because neither BMW nor KTM who now own Husqvarna want to fix the problem.
While all official safety recalls are serious, we find one Harley recall quite amusing or, at least, ironic.
Dyna fans love the unbalanced rubber-mounted engine that revs quickly and vibrates wildly at idle. However, it seems the Low Rider vibrates so much it can damage the ignition switch!
At least Harley is quick to notify its owners worldwide of any faults. Some companies notify owners in parent countries immediately, but the official notice in Australia is sometimes weeks or months later.
Not so with Harley and other American manufacturers. Maybe it's because of the litigious American public.
Motorcycles and mainly mini bikes from China continue to be a problem with seven recalls for non compliance, including four Braaap models.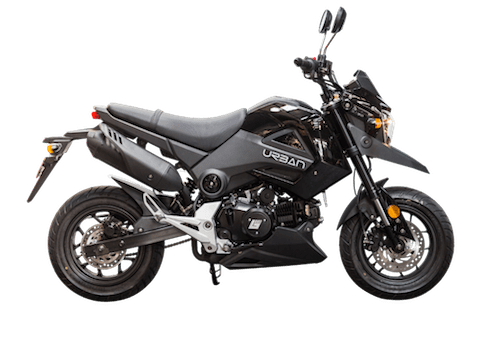 We publish all official safety recalls because owners are not always notified by the motorcycle company and to make our readers aware of problems if they are buying a second-hand bike privately.
As of today, there have not been Australian recalls on two recalls in the US.
One is for the 2012-16 Suzuki DL650 over a short circuit of the stator wires which may prevent the battery from properly charging, causing an engine stall.
The other is for the all model Ducati Scramblers manufactured from February 17, 2015, to November 11, 2016, due to a loose sidestand nut that can detach and cause the position sensor to malfunction.
If these recalls affect bikes in Australia and are issued by the ACCC, you will read about them here.
Here is a summary of all official Australian safety recalls this year. For more details, type "recall" and your brand name in our search box at the top of the screen.
2016 OFFICIAL SAFETY RECALLS
(alphabetical order)
BMW 1
G 650 GS and Sertao for persistent engine stalling issues. (Note that there is no recall for the same problem in the Husqvarna TR650 models.)
Braaap 4
All models have some non-compliant parts.
Ducati 3
XDiavel and XDiavel S for a loose retaining nut on the drive belt drive pulley and another recall for a loose sidestand retaining screw.
1199 Superleggera clutch fault could cause a rear wheel lock-up.
XDiavel S rear wheel rim installed incorrectly leading to loss of traction and control.
Harley-Davidson 2
Touring and Softail models with a persistent hydraulic clutch master cylinder problem that refuses to disengage after being parked for a long time.
Dyna Low Rider vibrates so much it can damage the ignition switch.
Honda 6
Forza 300 NSS300 scooter may have a faulty fuel pump. It was also recalled for loose nuts on the rear brake hose.
NBC110 postie bike may have a manufacturing defect in the fuel pump.
CB300F and CBR300R may have faulty crankshaft bearings causing the engine to stall and not restart.
Goldwing GL1800 airbag inflator can degrade over time. If it goes off it could send metal fragments into the rider.
The VT750C cruiser had stalling problems from a wrongly installed wiring harness.
Indian 2
Both recalls were for potential fire risks in all models with the 111 Thunderstroke engine. In one case the fuel rail may contact other components and result in a fuel leak and in the other unburned fuel can be routed in to the exhaust system.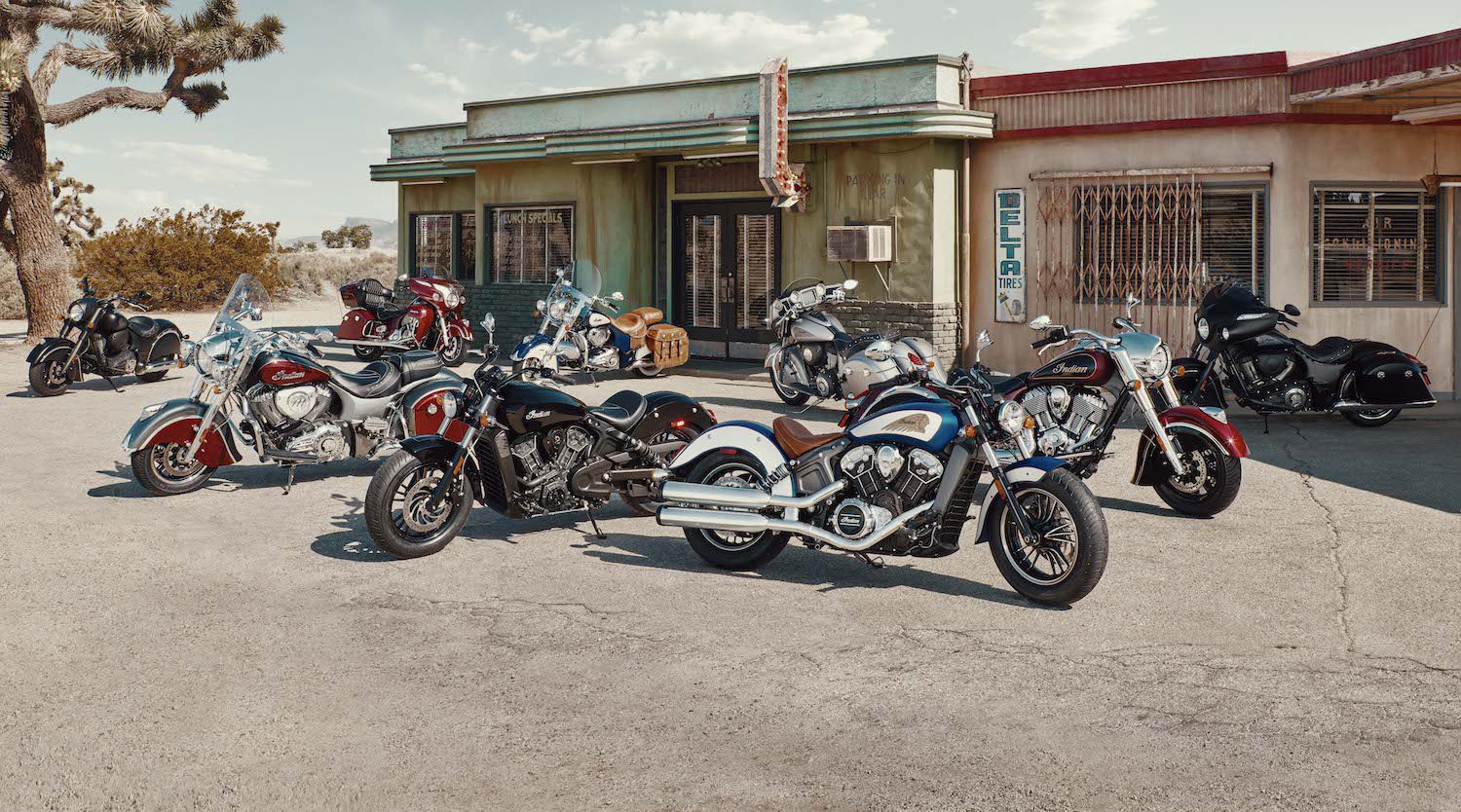 Kawasaki 5
KAF820 and KAF1000 mules can deflect objects through the floor boards.
The BR125 rear shock can fail through a faulty oil seal.
Footpegs can drop off on Ninja 250R, 250RSE, Versys 650L ABS and ER-6nL ABS models.
The steering damper on the Ninja ZX-10R can break if over-tightened during assembly.
The retro W800 can stall due to improper routing of electrical wires under the fuel tank. In some models the throttle body holder can also harden.
KTM 5 (Husqvarna 2)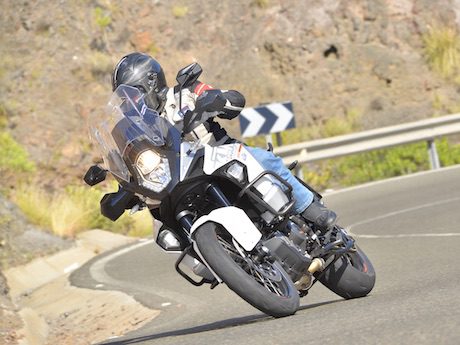 Various KTM and Husky dirt bikes have defective hand brake cylinders and, in another recall the connecting rod can fail and damage the engine.
2013 to 2016 1190 Adventure, 1190 Adventure R and 1290 Super Adventure motorcycles may have frayed wiring harnesses that can cause a brake malfunction.
The new 1290 Super Adventure was also recalled for an oil leak that can cause the semi-active rear shock to fail.
As noted above, the 690 Duke and Duke R models can have frayed wiring harnesses that affect the ABS.
Suzuki 2
The GW250's waterproof coupler between the brake switch harness and main harness may not be very waterproof causing a brake short.
The regulator/rectifier can fall off on various models such as the AN400 scooter, DL1000, GSF1250, Hayabusa, GSX (600 and 750), SV650, and VLR1800 and VX1500 cruisers.
Triumph 2
In two separate recalls, 900c and 1200cc Bonnevilles are at risk of a fire from a fuel leak.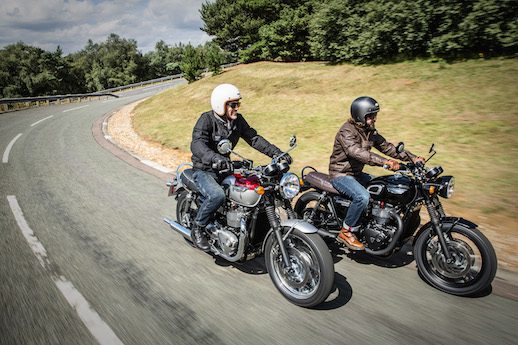 Victory 1
Vegas, Hammer, Gunner, Judge, Highball, Jackpot and Boardwalk may be too loud for Australian standards.
Yamaha 2
There is a risk of an electrical short on the XSR700 due to badly routed wiring.
MT03LA and YZF-R3A clutch pressure plate bearings may fail when operated frequently.
Recall notices are issued by the manufacturer through a voluntary industry code under the ACCC.
If you believe there is an endemic problem with your bike that should be recalled, contact the ACCC on 1300 302 502.
To check whether your motorcycle has been recalled, click on these sites:
• USA
• UK
• Canada