Two-stroke manufacturer Vins Motors of Italy is planning to export their ultralight motorcycles to the USA, Australia and the UK.
The 250cc Duecinquanta road bike uses a lot of carbon fibre and billet aluminium in its construction so it weighs a mere 95kg.
Vins Motors have also built a track-only Duecinquanta Competizione version that is 10kg lighter.
It is powered by a 288cc, 60kW engine with a top speed of 240km/h.
CEO Vincenzo Mattia says they plan to distribute the motorcycles in USA, UK and Australia from June 2018.
"We are actually selecting the dealers for each country (and consequently the final price to the customer)," he told us.
"The price depends on what the customers want about customisation, but as a starting point the price for Europe is €40,000 ($A 62,000, $US47,780) including VAT for the street model and €50,000 ($A77,000, $US59,720) including VAT for the racing one."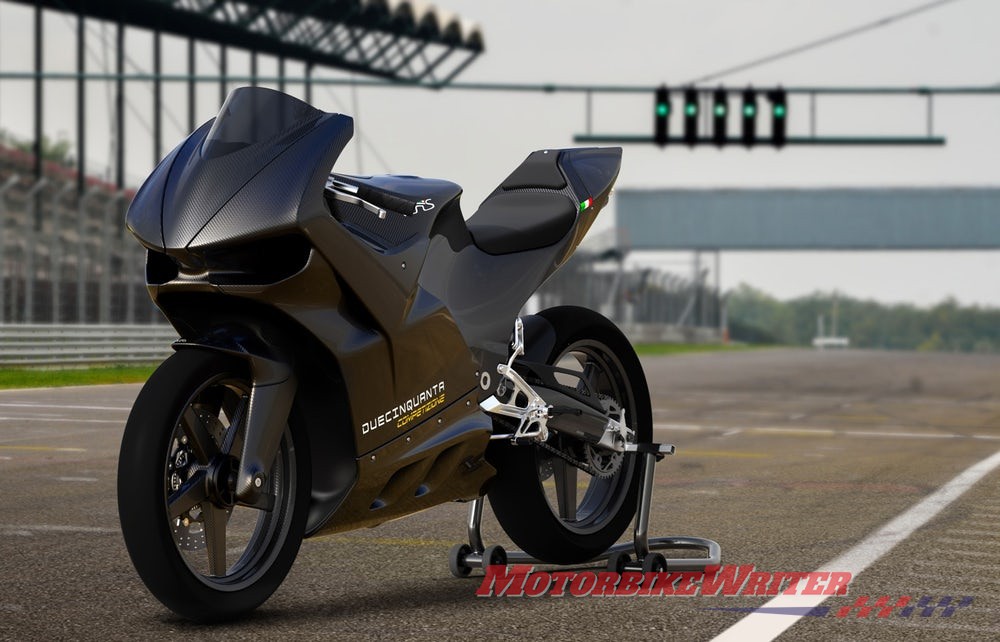 There is no detailed technical information on their website about emissions or lubrication of the electronically injected 90-degree V-twin engine.
However, they say it meets Euro 4 emissions standards and will have a top speed of 200km/h.
For more details, visit their website.
Two-stroke revival
Vins Motors is part of a revival of the two-stroke engine for motorcycles.
In the past decade, many manufacturers have phased out two-stroke engines because of emissions restrictions.
However, advanced injection systems have reduced emissions and given the combustion engine a new lease on life.
Last year, KTM released a raft of new direct-injection two-strokers and Honda recently registered patents for direct-injection two-stroke engines, so they look like making a comeback.
There are also several small manufacturers making exotic and expensive track-only two-stroke motorcycles such as Ronax and Suter.
However, a brilliant Australian two-stroke engine may languish because of a lack of investment. Click here to read more about the CITS engine.