1981 RICKMAN-KAWASAKI CR900 BACKGROUND
The Rickman Brothers started building motocross frames around 1960 that used the engines of just about every British motorcycle manufacturer. They sold them as frame kits that were readily adaptable to nearly any powerplant via the provided engine brackets. By around 1970 they began building complete motocross bikes using Hodaka 100, Zundapp 125, and Montessa 250 2-stroke single-cylinder engines. By around 1980 they graduated into building frame kits for road bike and road racers. Again, they were designed to accept nearly any engine. While they started with British engines from Triumph, BSA and Norton, among others, they quickly expanded into Honda CB750 Fours, Kawasaki Z-1 DOHC Fours and other big Japanese engines. All Rickman frames show off their gorgeously perfect welding beads by plating every frame in luscious nickel. This 1981 Rickman Kawasaki CR900 cafe racer is a prime example.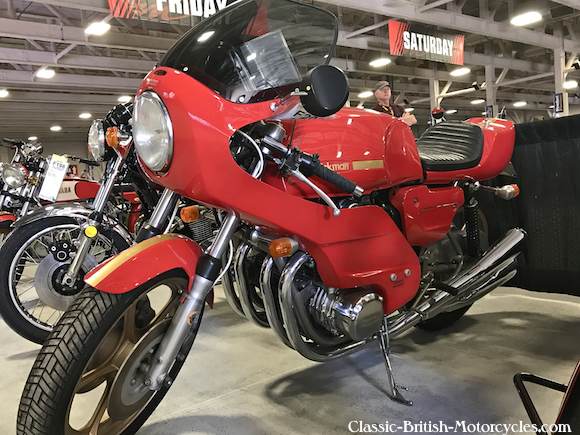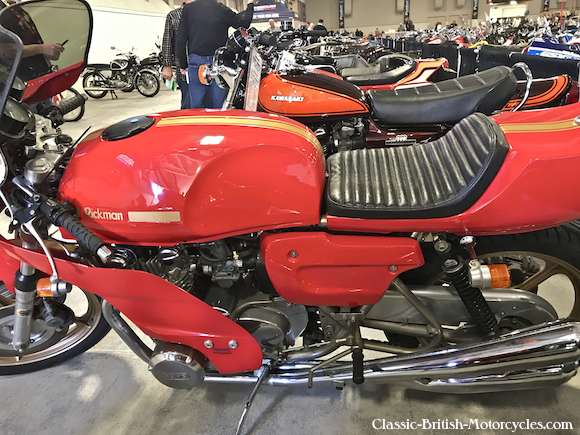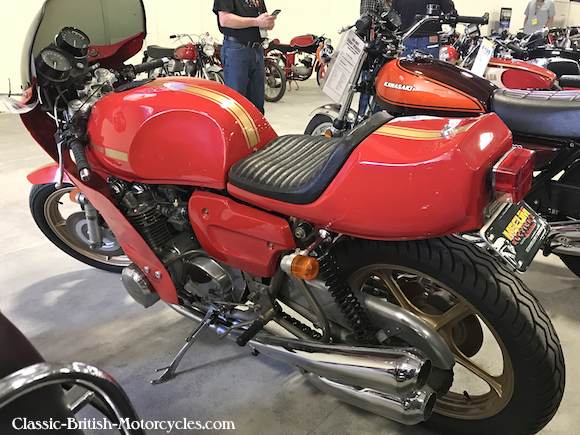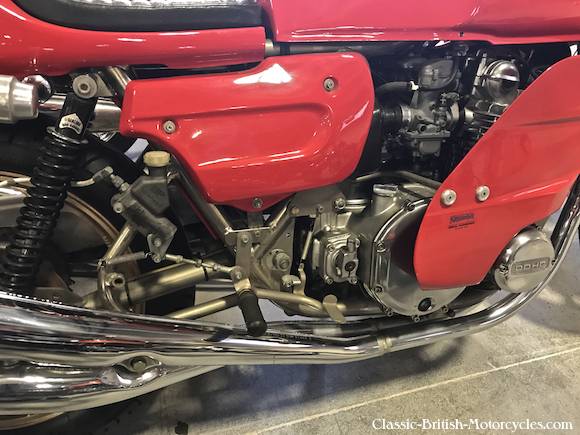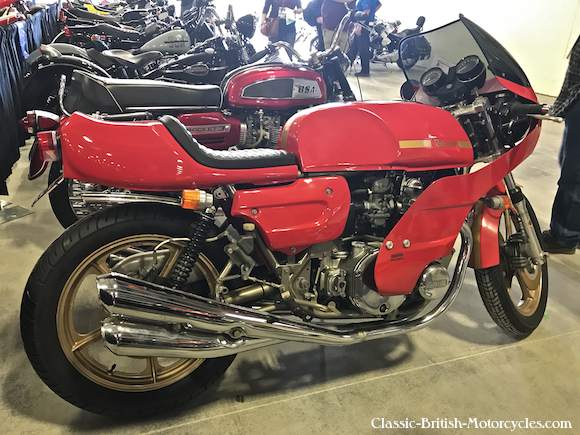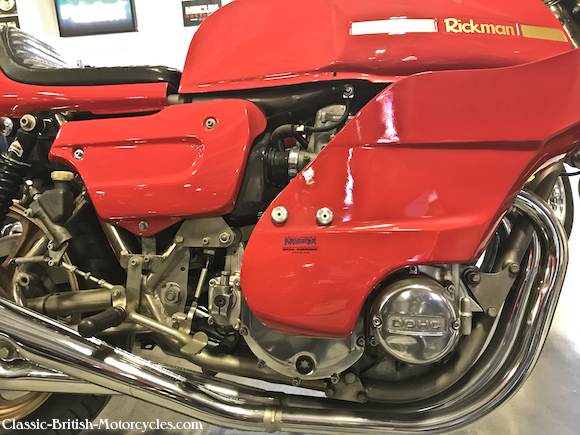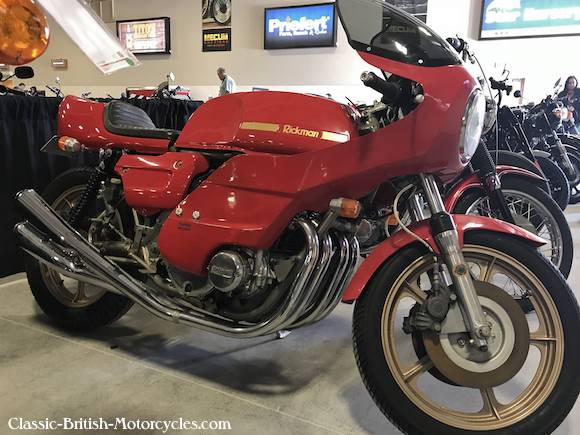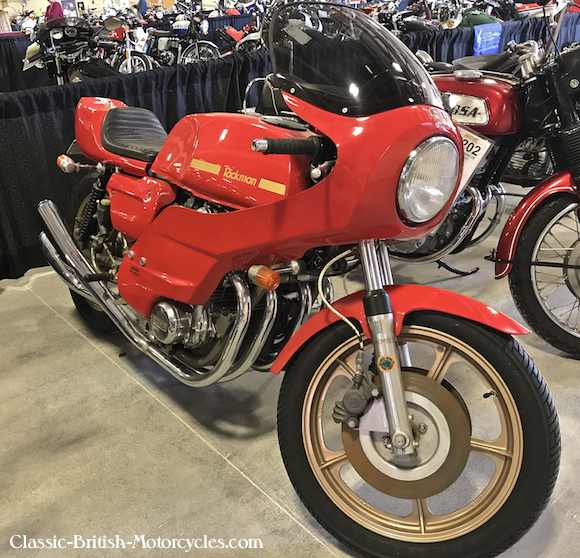 ---
heck out these CLASSIC BRITISH MOTORCYCLE BOOKS
---

CLASSIC BRITISH BIKES: THE GOLDEN AGE

---

SHOOTING STAR: RISE & FALL OF BRITISH MOTORCYCLE INDUSTRY

---

THE STRANGE DEATH OF THE BRITISH MOTORCYCLE INDUSTRY

---

WHATEVER HAPPENED TO THE BRITISH MOTORCYCLE INDUSTRY?

---

EARLY DAY IN THE BRITISH MOTOR CYCLE INDUSTRY

---

BRITISH MOTORCYCLES OF THE 1960s & 70s

---

BRITISH MOTORCYCLES OF THE 1940s & 50s

---
---

BRITISH CUSTOM MOTORCYCLES: THE BRIT CHOP

---

THE COMPLETE BRITISH MOTORCYCLE

---
---

WAR BIKE: BRITISH MILITARY MOTORCYCLING 1899-1919

---
---

BRITISH MOTORCYCLES SINCE 1900

---

BRITISH MOTORCYCLE DIRECTORY: 1,100 MARQUES FROM 1888

---

A-Z GUIDE TO BRITISH MOTORCYCLES FROM 1930s to 1970s

---

CLASSIC BRITISH RACING MOTORCYCLES

---

CLASSIC BRITISH MOTORCYCLES: ROAD BIKES 1950s-1970s

---

BRITISH FORCES MOTORCYCLES 1925-1945

---
---

FLOYD CLYMER'S CATALOG OF BRITISH MOTORCYCLES

---
---

BRITISH MOTORCYCLES FROM THE 1930s, 1940s & 1950s

---

MOTORCYCLE MUSEUM TOUR, BRITAIN

---

GREAT BRITISH MOTORCYCLES OF THE 1950s

---
---

AN ANTHOLOGY OF EARLY BRITISH MOTORCYCLE TRAVEL LITERATURE

---

BRITISH MOTORCYCLES OF THE 1930s

---
---

BRITISH SUPERBIKES: THE FIRST 10 YEARS

---

GREAT BRITISH MOTOR CYCLES OF THE FIFTIES

---
---