1971 Rickman Interceptor Background
This 1971 Rickman Interceptor is an excellent example of the kinds of Cafe Racers that Rickman was building in the early 1970s. However, the use of a Royal Enfield 750 Interceptor engine isn't nearly as common as those with Triumph twins and Triples. Brothers Don and Derek Rickmnan started building motocross frames in 1959 with great success. By the mid-1960s they had graduated on to road racing frames as well. Many of these were converted by their owners into street bikes, so by around 1970, Rickman began building street-legal cafe racer frame kits for all the common British heavyweight engines. After many years of selling frame kits to others who then installed their own engines of choice, the Rickman Brothers were motivated to build their own complete motorcycles. But none of the big British motorcycle manufacturers would sell them engines, for fear of creating competition for their own bikes. But by 1970, most of the British motorcycle industry was either dead or on life support. In 1970, Royal Enfield among many others, gave up the ghost, leaving a warehouse full of parts, including around 130 Interceptor 750 twin engines. Rickman cut a deal for the whole batch. Our subject bike is supposedly the very last one built.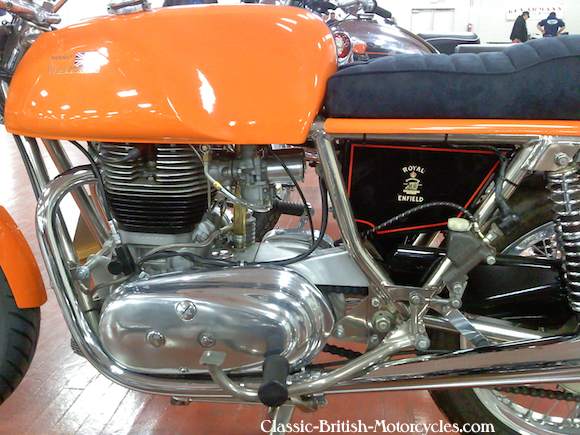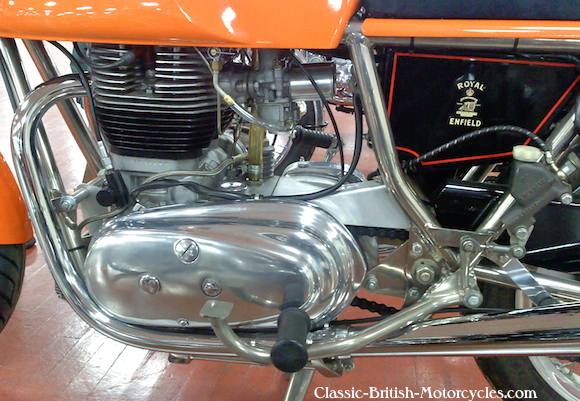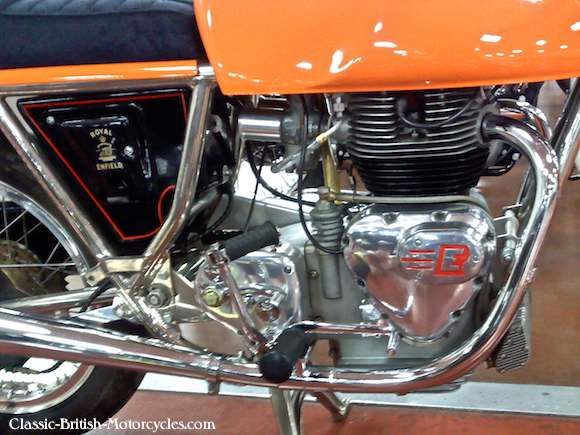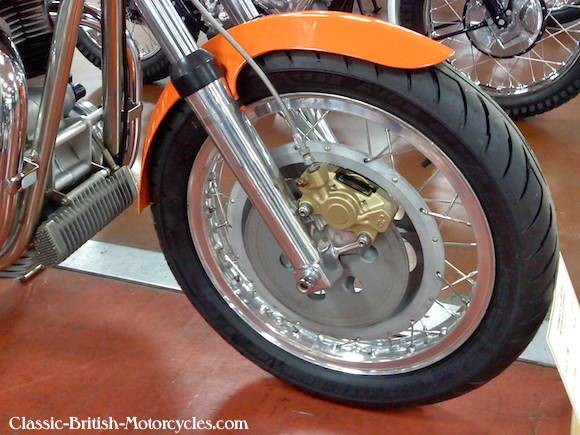 RICKMAN TODAY
The Rickman Brothers retired in the late 1970s, selling their parts business to Rickman enthusiast Pat French in 1981. However, Rickman rolling frame kits and/or complete motorcycles were not built during this era. In 1999, another Rickman junkie Adrian Moss took over and complete motorcycles (san engines) began again rolling out of the shop. Today, this enterprise has split into two separate entities: Rickman Motorcycles still sells parts and frame kits, and Metisse Motorcycles builds complete bikes, retro-styled recreations of classic Rickman dirt bikes, like the Steve McQueen Desert Racer Replica. Speaking of McQueen, he was not only a legendary actor, but also a race car driver and a very competitive motocross and desert racers. He loved his Rickmans, and owned many. Today, his estate auctions off one or two of these "McQueen Bikes" every year or so, and they bring insane money at auction. The 2015 spy thriller "Man from UNCLE" featured a MkIII Rickman Metisse "Hammer" in the final chase scene. Rickman Metisses from the 60s and early-70s are farily common at auction, along with lots of 2-stroke Rickman MX-ers (ie: 1971-75 Rickman 100MX, 125MX and 250MX). In general, most of these bikes are under-valued and perhaps under-appreciated for what they truly are. The world's first modern dirt bikes. Buy now before the market catches up.
---
Check out these RICKMAN MOTORCYCLE BOOKS
---

Derek & Don Rickman: The Metisse Story
---

Post War Independent Motorcycle Framemakers
---

Cafe Racers: Speed, Style, and Ton-Up Culture
---

Cafe Racer: How to Build Your Own Basic Cafe Racer With Timeless Style
---

Cafe Racer: The Motorcycle: Featherbeds, clip-ons, rear-sets and the making of a ton-up boy
---

Cafe Racers of the 1960s: Machines, Riders and Lifestyle a Pictorial Review (Mick Walker on Motorcycles, 1)
---

Cafe Racers of the 1970s: Machines, Riders and Lifestyle A Pictorial Review (Mick Walker on Motorcycles)
---
---

The Cafe Racer Phenomenon (Those were the days…)
---

Cafe Racers: Rockers, Rock 'N' Roll and the Coffee-Bar Cult
---