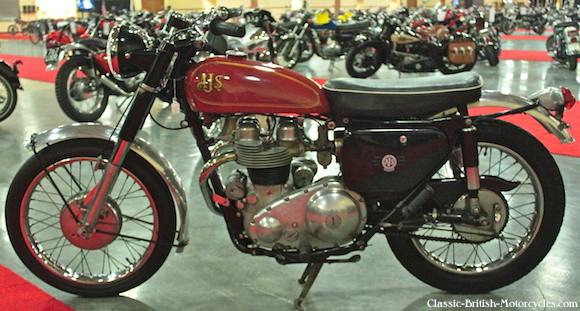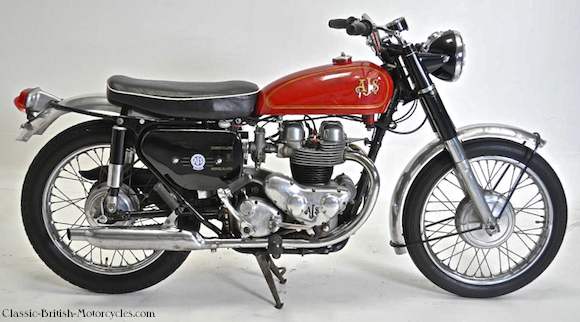 1959 AJS MODEL 31 BACKGROUND
AJS and sister-brand Matchless were late to the vertical twin party. Triumph started it all with the 1938 Speed Twin, the world's first 'modern' vertical twin (aka: parallel twin). It took the world by storm, and suddenly every other British brand had to have one of their own. Alas, World War II intervened, delaying progress until after the war. BSA followed first in 1946 with their 500cc A7. Ariel, now owned by BSA, got their twin, itself based loosely on the BSA A7, in 1948. Next up was Norton with their 1949 Model 7.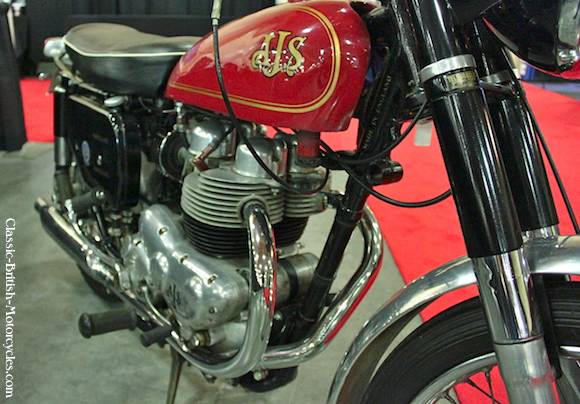 AJS & MATCHLESS HAVE TWINS!
That same year, 1949, AMC launched it's own set of twins, both 500cc, the Matchless G9 and the nearly-identical AJS Model20. While both were fine machines, they had a hard time competing in the all-important American market against the combined might of Triumph, BSA and Norton.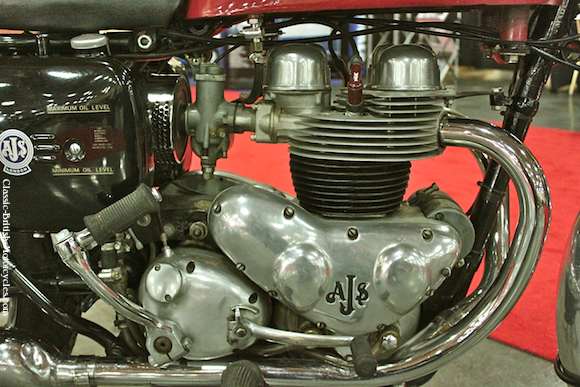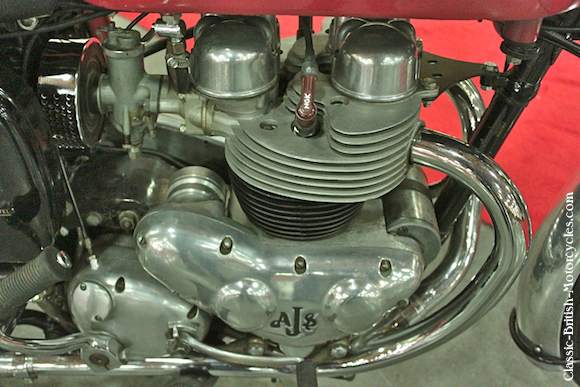 1959 AJS MODEL 31 ENGINE DESIGN
Despite being modeled after the pattern of the proven Triumph vertical twins, AMC decided to do what no one else in Britain had even thought of: installing a center main bearing. Most vertical twins had enormous central flywheels suspended between the two rod journals, which was a recipe for deflection (bending of the crankshaft at high speeds). It caused all sorts of problems, the most obvious of which being wicked engine vibration. AMC solved all that by installing a center main bearing in both it's sister twins, the Matchless G9 and the AJS Model 20, and all subsequent models as they climbed in displacement all the way up to 750cc. The 1959 AJS Model 31 was the 650cc variant. Because of the added strength afforded by the center main bearing, AMC was able to get away with building their cranks out of cast iron, rather than steel. Cast iron was easier to work with and far cheaper than steel. And lighter than your typical British twin crankshaft with their huge central flywheels. All of this combined to make a very smooth-running engine, even at higher RPMs.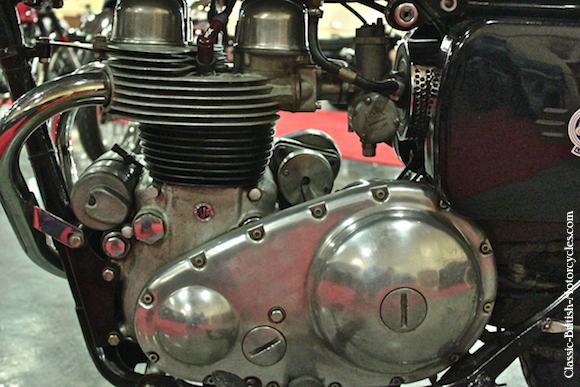 Another unique feature of the AMC twins was that the entire top end was split into left-and-right halves. So, the cast iron cylinder block was split in two each with one cylinder, and the same with the cast aluminum cylinder head (s). It probably helped with cooling, and allowed only one head or cylinder to be removed during repairs.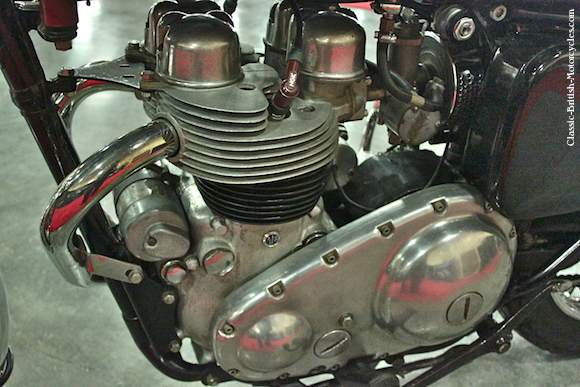 1959 AJS Model 31 SPECIFICATIONS
Engine type

Displacement

Bore & Stroke

Compression ratio

Fuel system

Power output

Torque output

Clutch

Gearbox

Wheelbase

Overall Length

Seat Height

Width

Fuel capacity

Suspension, F/R

Brakes, F/R

Tires, F/R

Curb Weight

Air-cooled OHV twin

646cc / 39.3ci

72mm X 79.3mm / 2.83″ X 3.12″

7.5:1

Amal Monobloc 389/50 carburetor

34hp @ 6500rpm

33 lb-ft @ 5500rpm

Multi-plate, wet

4-speed, right-foot shifted

55.25″ / 1403mm

86.0″ / 2184mm

31″ / 787mm

27″ / 686mm

5.1 US gal / 4.2 Imp gal / 19.3L

Telescopic fork / swing arm w/2 shocks

SLS drum / SLS drum

3.25″ X 19″ / 3.50″ X 19″

441 lbs / 200kg