Zero Motorcycles has announced their 2017 models will have increased range up to 200 miles (320km), seemingly kicking down one of the barriers for buyers.
However, the extended range only comes with the purchase of an optional $4790 ($US2700) Power Tank.
Interestingly, only one power tank has been sold in Australia over the past few years.
Over the past decade, Zero Motorcycles has steadily increased the range of their standard models as well as the capacity of their optional Power Tank.
But it should be noted that maximum range is only available travelling at moderate speeds around the city. Hit the highway and the distance decreases to about 160km.
Last year, range was increased to 275km and ABS was included and this year it's been increased again.
Vincent Tesoriero of Procycles at St Peters in Sydney says he expected the 2017 model Zero S, SR, DS, DSR, FX and FXS to arrive in January.
"We don't expect prices to change," he said.
Current prices range from $18,000 to $25,000 on the road.
Treat it like an iPhone

Charging time from empty to full is now down to about six hours and a quick charger ($1600) halves the time, although few are sold says Vincent.
"Just treat it like your iPhone and keep recharging it, rather than letting it run out and fully recharging," Vincent says.
"If you can keep your phone charged, then you can keep an electric bike charged.
"We've never had one person need to buy the extra power tank."
2017 Zero updates
They now get interior permanent magnet (IPM) motors and a five-year, unlimited-distance warranty on the lithium-ion battery.
Zero claims the motor improves acceleration with a massive 157Nm of torque available instantly.
To cope with that extra torque, the drive belt has been widened.
Zero has also developed a new free mobile app that allows customisation of settings for maximum torque, top speed and regenerative braking.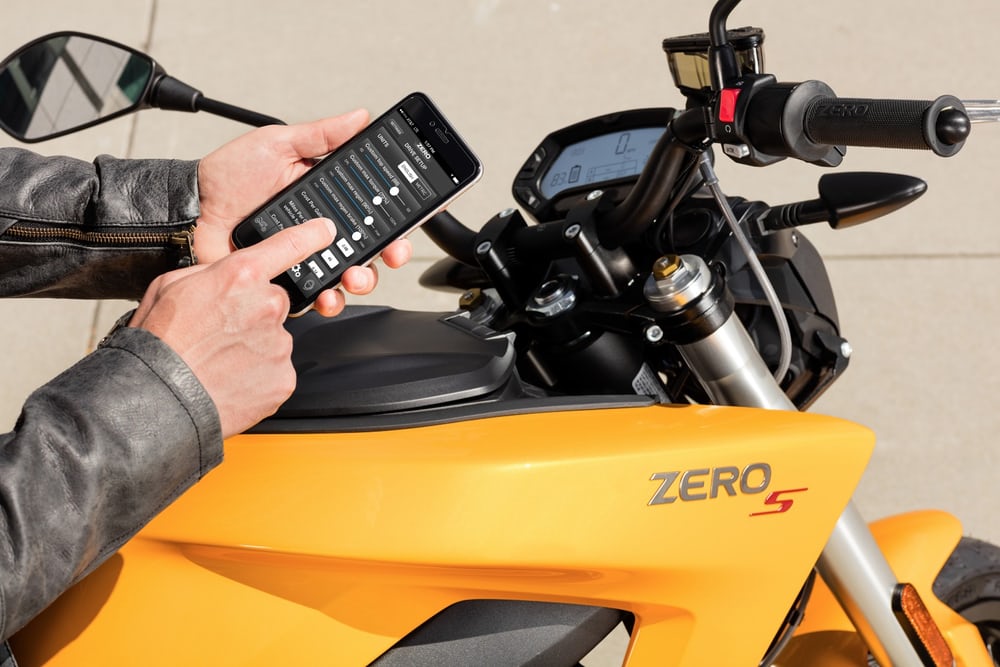 Owners can now even update their motorcycle's firmware without having to visit their dealership.
In fact, the only time you may need to visit the dealer is to get new brake pads. However, even they last longer because the enormous regenerative braking of the motor means you use the brakes less.
Australian Zero dealers:
Euro Bikes, Noosaville (07 5474 4927), Queensland; Procycles St Peters, Sydney (02 9564 8000); Mototecnic, Knoxfield, Victoria (03 9763 1433); Darwin Motorcycles (08 8948 0995).