The full range of 2015 Zero Motorcycles electric bikes is heading for Australia.
Zero Motorcycles Asia Pacific sales director Phillip Wilkinson says they will have four dealers in three states with bikes on the showroom floor by the end of May, 2015.
The American electric motorcycle company has been without a dealer for a few months, but has now formed a partnership with Jeff Gleeson, the Brisbane importer of Gas Gas, Christini and AJP motorcycles.
Phil says the new distributor will provide customer and dealer support for future and previous Zero models. 
The dealers who are representing Zero in Australia are: Moto Arena, Gold Coast; Central Coast Motorcycles, NSW; Moto Technic, Victoria and Euro Bike, Noosa.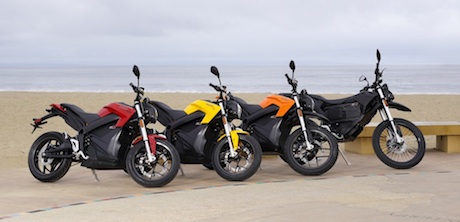 Phil promises more dealers will be appointed in coming months.
Rideaway prices for the 2015 Zero range are $20,490 for the Zero S naked road bike and DS dual sport, $26,490 for the Zero SR street fighter with more power and $16,990 for the Zero FX "stealthfighter". Prices may be slightly lower for the remaining 2014 stock.
Zero Motorcycles have extended the battery range of their electric motorcycles, added anti-lock brakes and upgraded components on their 2015 range.
Zero estimates running costs at $0.01 a kilometre and offers a five-year warranty on all power packs.
READ ABOUT THE 2015 MODELS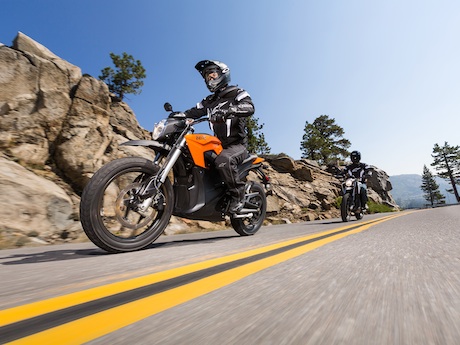 "It's an exciting time for electric bikes," Phil says. "The success of Tesla and BMW with their electric cars has been a good foundation for bikes. And when you see companies like Harley come out with an electric bike it validates the space.
"However, we are still the leader and will remain the leader."
Phil says he would welcome Australia following the lead of California and now the UK in offering government subsidies for the purchase of electric bikes.
"It's a good sign of progressive government," he says in the wake of a stinging attack on the Federal Government by Nissan Australia boss Richard Emery who says the government had dismissed their electric Leaf car. Richard has called for government subsidies for EVs and support for charging infrastructure.
All electric motorcycles in Australia are learner-approved.