Yamaha YZF-R15: The quality of bikes coming from India will change the way riders think.
The new KTM Duke 390 and the Yamaha YZF-R15 look and feel as good as models made in their native Austria or Japan. The same goes for bikes made in Thailand and other South East Asian countries where manufacturers have built totally new factories to modern international standards.
Go back 40 years and riders would not have thought about buying a bike out of Japan. The Honda CB750 changed our minds about that.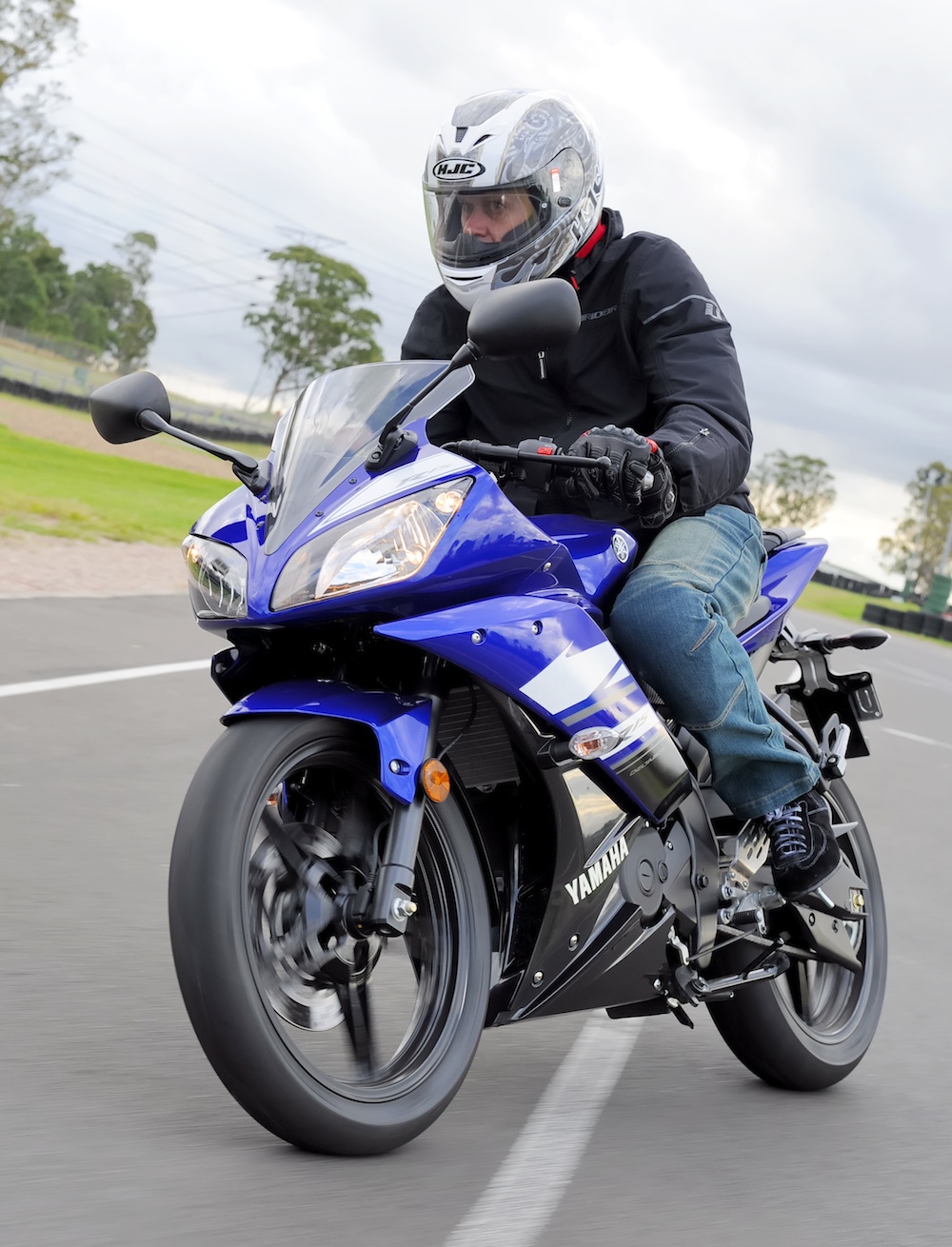 More recently Korean-made Hyosung bikes have also impressed riders with their high quality. Now European and Japanese manufacturers are either sourcing components or having whole bikes made in South East Asia.
I attended the launch of the upgraded Yamaha YZF-R15 and the most impressive thing is that its build quality is every bit as good as any japanese motorcycle.
This Indian-made race replica has been around for a while, but Yamaha has given it an almost complete workover.
So much has changed on the new R15, it's easier to say what hasn't changed – the Deltabox frame and single-cylinder engine.
Well that's not entirely true, because the engine has been modified with less internal friction for better revving and longer life. The ECU also has been tuned for improved economy and lower emissions.
Acceleration has been boosted by lower the gearing which gives it an edge in the traffic light derby.
Other changes to the Yamaha YZF-R15 include a lighter and longer swingarm for better handling and stability; wider radial tyres for higher grip; a new link-type suspension with more responsive handling; and bigger brake rotors.
Design mods make it look more like an R6 with its twin seat instead of the single unit, a smoked windscreen, sharper fairing and racier graphics. It also has newly designed five-spoke cast wheels, new silencer, new LED R-style taillights and dual horns.
It's a lot of effort for a small-capacity bike, but the potential sales boon in the ever-expanding learner class should make it worthwhile.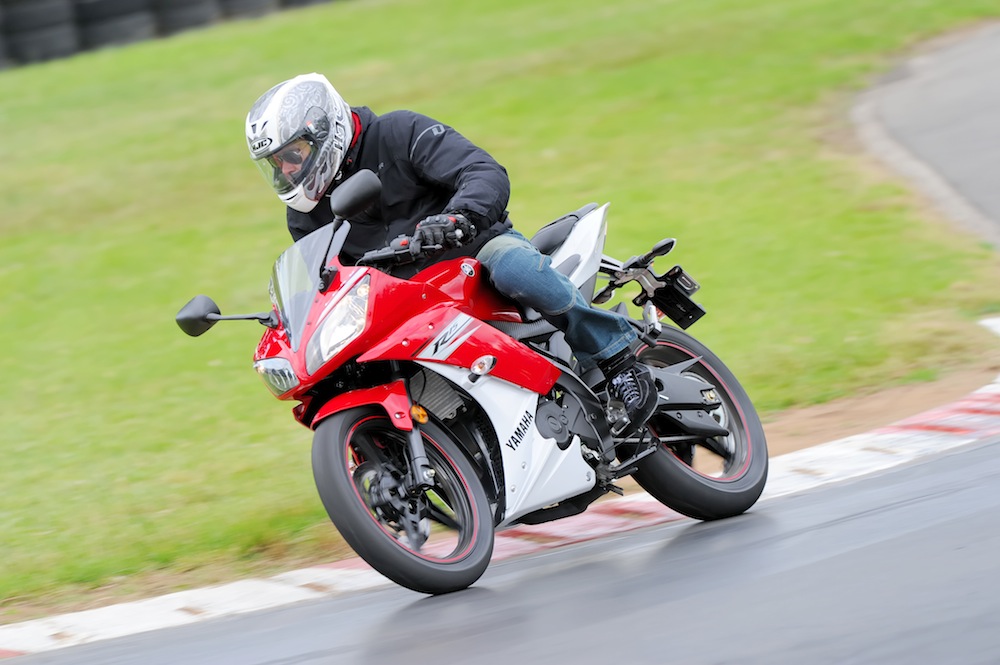 At $4299 it competes well on price.
Out on a tight kart track, the YZF-R15 is a blast, accelerating quickly through first and second to the soft limiter at 10,500rpm. You can clutchlessly change up through the gears for quite rapid acceleration.
Brake hard for a corner and the fork compresses only slightly, then let the front brake go, trail the rear brake and get on the gas at the same time to keep corner speed high, lean angles radical and the grin as wide as possible.
This is how you ride low-capacity bikes and it's just so much fun.
Although it's an around-town bike, you can also hit the highway in short bursts. The short-stroke, high-revving machine is not built for highway cruising, screaming along at 8000 revs at 100km/h in 6th.
But it's not an annoying buzz with very little vibration through the seat, bars or mirrors. You could tolerate it for about 50km and then turn off on to some back roads.
Apart from its appeal to learners and beginners who want to look like their race idol, it's also a fun commuter or even a second bike for more mature riders who want a fun ride to work so they can keep the kilometres down on their main bike.
On Sundays, it would also be a fun choice to go blasting through the hills, especially downhill.
Yamaha YZF-R15
Price: $4299
Engine: 149.8cc, 4-stroke, 4-valve, EFI single
Compression: 10.4:1
Power: 17ps
Torque: 15Nm
Transmission: 6-speed, chain drive
Fuel: 12L tank
Length: 1970mm
Width: 670mm
Height: 1070mm
Seat: 800mm
Wheelbase: 1345mm
Clearance: 160mm
Wet weight: 136kg
Suspension: telescopic forks, linked monocross rear
Brakes: single discs
Tyres: 90/80-17; 130/70-17
Warranty: 12mths/unlimited km, parts and labour
Colours: black, red and white, blue and white