Yamaha Motor Australia has issued a safety recall over a problem with cracking in the handle crown on the new Yamaha R3 learner-approved motorcycle.
The handle crown is the piece of metal that holds the handlebars in place, also called the triple clamp or yoke.
Only 79YZF-R3A bikes are affected as the model has just gone on sale. There are no reported failure or incidents in Australia.
There has also been no international recall at this stage.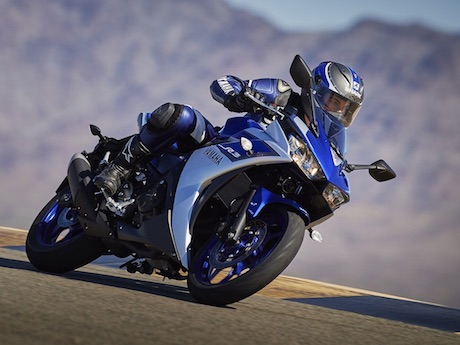 The safety notice says: "The handle crown on some YZF-R3A models may crack under normal riding conditions due to a casting problem that occurred during the manufacturing process.
"If the handle crown cracks during use this may result in a loss of steering control, posing an accident hazard to the rider and other road users."
Owners of the Indonesian-made bike are asked to contact their nearest Yamaha dealer to arrange inspection and repairs, if necessary, which will be done for free.
Meanwhile, Yamaha today launches an Indian-assembled R3 on the sub-continent where the 320cc motorcycle is expected to become the top-seller for the Japanese tuning fork brand.
Recall notices are issued by the manufacturer through a voluntary industry code under the ACCC.
Despite hundreds of recalls by various automotive manufacturers, none has ever been mandatory.  All have been issued by the manufacturer.
While any recall is not good news for the manufacturer, it shows that they are largely diligent in fixing problems.
If you believe there is an endemic problem with your bike that should be recalled, contact the ACCC in Australia on 1300 302 502.
To check whether your motorcycle has been recalled, click on these sites: