Should the Yamaha Bolt youth-oriented cruiser have been made as a scrambler?
If the Japanese brand wants to capture the young, custom market, maybe that's what they should have done.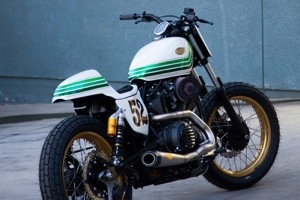 The bike makes an excellent scrambler with the simple addition of MX bars, higher rear suspension, knobby tyres and a high side pipe.
As part of its marketing campaign, Yamaha has given bikes to custom shops in the US and bike magazines in Australia to see who can make the wildest custom.
The issue is then put to a public vote via social media, much like Harley-Davidson's successful Judgement Day custom bike competition.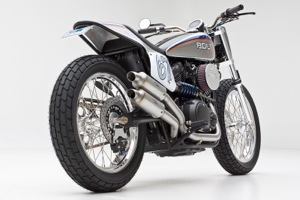 READ THE COMPETITION RESULTS HERE
The American results of the Yamaha Bolt custom build-off are now in and the winner is not only a scrambler, but half the field of 10 bikes are scramblers with race plates on the side.
The winner pictured at the top of the page comes from Doc's Chops in San Francisco, however my favourite is the green and white Roland Sands Designs entry from LA, pictured at left.
Among the five non-scramblers, there is one drag bike and the rest are slammed choppers which seems so passé.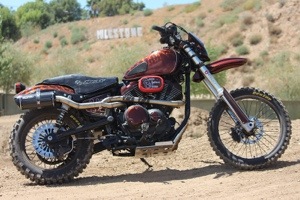 It will be interesting to see what the Australian magazines do.
I'm sure Yamaha hasn't gone to all this effort and expense without taking copious notes.
Hopefully it will result in a factory scrambler.
Yamaha makes no bones about the fact that the bike is their version of a Harley-Davidson 883 Sportster.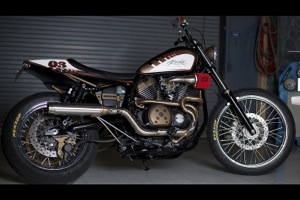 The media launch material included several comparison slides with the Harley and no one could mistake the visual references.
Maybe Harley is also paying attention to this competition.
Several very tasty 883 scrambler customs have already been made by customs shops and displayed on the web.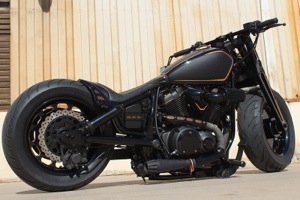 It is a very good donor bike for a scrambler with its narrow engine and chassis.
An even better Harley donor is the new Street family, a bike that, sadly, Australia won't get until 2015.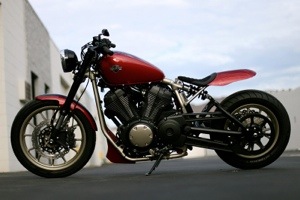 READ MY STREET PREVIEW HERE
While it's a handsome bike, I think Harley missed an opportunity here to make something a bit more radical. A scrambler would have been a nice option.
Harley has been paying a lot of attention to the market lately with their Rushmore Project bikes, so I wouldn't rule out a Street scrambler variant.